At CBHS we help you manage your health challenges. We believe in offering you the services, support and tools you need to live your best life.
Our Better Living Programs are available to support eligible members towards a healthier lifestyle. Each Better Living Program is subject to its own eligibility criteria.
Contact us for more information and to confirm your eligibility for a program.
Access Gap Cover: What you need to know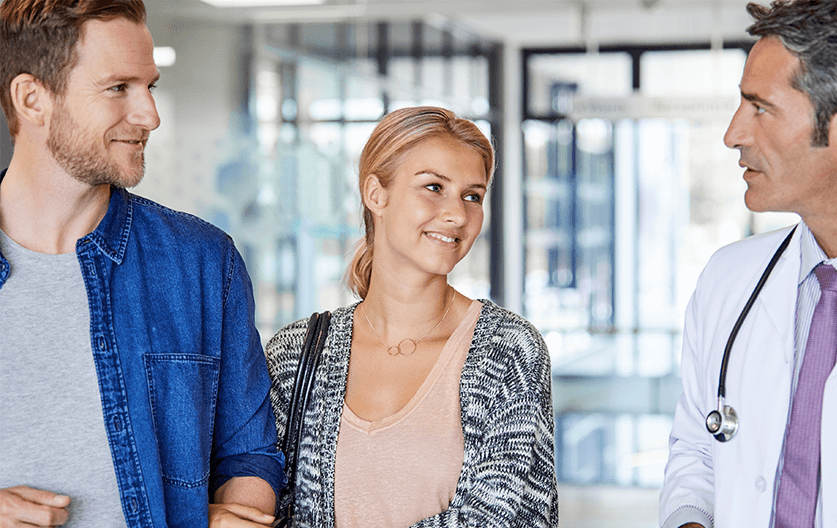 What is Access Gap Cover?
Access Gap Cover (AGC) is a way to reduce your out-of-pocket expenses for medical services in hospital. Out-of-pocket expenses or the 'gap' is the amount you pay for medical or hospital charges, over and above what you get back from Medicare and your private health insurer. Without AGC, you'll need to pay some of your medical costs for procedures at day surgery or hospital.
AGC is the Australian Health Service Alliance (AHSA) Member Fund gap cover arrangement.
How it works
If you're an in-patient in a hospital as a private patient, your medical services will be charged separately from hospital accommodation and theatre fees. Medicare pays 75% of the Medicare Schedule Fee and your private health fund pays the remaining 25%. The Medicare Schedule Fee is set by the Department of Health Australia.
Some doctors charge an amount above the Medicare Schedule Fee. This amount is known as out-of-pocket expenses or the gap amount. With AGC, you can reduce this gap amount or not have to pay at all.
If a doctor treats you under the AGC Scheme, they'll usually process the claim for you. This includes any Medicare benefit claims.
How can you find a doctor who participates in Access Gap Cover?
Not all doctors take part in the AGC scheme, and those that do may not list it on their website. Each doctor can decide on a case-by-case basis.
You can try our Access Gap Search to find a doctor that generally participates or who has agreed to alternative 'no gap' arrangements. You'll still need to ask the doctor if they'll treat you under CBHS Access Gap Cover arrangement.
Your doctor may have never used AGC before but may still consider it if you ask them.
Questions to ask your doctor
Will you treat me under CBHS Access Gap Cover arrangement?
Will I need to pay any out-of-pocket expenses for my treatment? If so, can you give me a written
estimate of how much I'll need to pay?
Will any of the doctors assisting with my treatment also participate in Access Gap Cover?
Will you send the bill to CBHS directly so that they can claim my Medicare Benefit on my behalf?
Doctors who do use the scheme will usually bill CBHS directly. This includes anaesthetists, surgeons and pathologists.
How to get Access Gap Cover
If you have any questions about Access Gap Cover, you can find out more on our website or email CBHS Member Care at help@cbhs.com.au
Sources
https://www.ahsa.com.au/web/doctors/agc
https://www.privatehealth.gov.au/health_insurance/howitworks/out_of_pocket.htm
All information contained in this article is intended for general information purposes only. The information provided should not be relied upon as medical advice and does not supersede or replace a consultation with a suitably qualified health care professional.
Health and wellbeing
programs & support
You Belong to More with CBHS Hospital cover:
Greater choice over your health options including who treats you
Get care at home with Hospital Substitute Treatment program
Free health and wellbeing programs to support your health challenges
Live your healthiest, happiest life with CBHS Extras cover:
Benefits for proactive health checks e.g. bone density tests, eye screenings
Keep up your care with telehealth and digital options
Save on dental and optical with CBHS Choice Network providers