At CBHS we help you manage your health challenges. We believe in offering you the services, support and tools you need to live your best life.
Our Better Living Programs are available to support eligible members towards a healthier lifestyle. Each Better Living Program is subject to its own eligibility criteria.
Contact us for more information and to confirm your eligibility for a program.
Budgeting apps too good to miss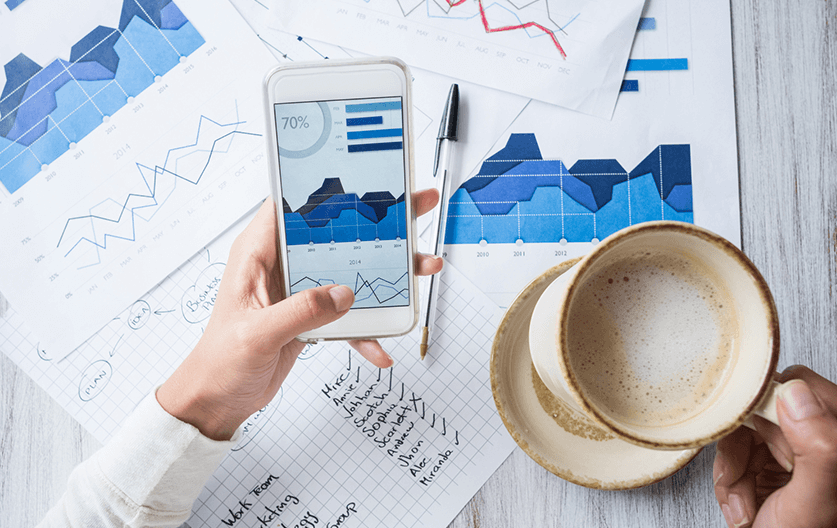 Better budgeting
Money is a source of stress that can have an impact on your mental wellness, especially when you're chasing bills, wondering at the true state of your income or where your money is actually going. For those who struggle with their financial literacy, we're lucky to live in a time where there are several tools to help you get organised. We've gathered some of the better budgeting apps that can help you save, plan long-term financial goals and spend safely.


Money Brilliant

A one-stop-shop to find out everything happening in your world of money. Instead of having one built in focus, Money Brilliant attempts to figure you out by asking questions on how you feel about investment, what kind of information you'd like to see about your spending, and how confident you are in your financial literacy.
Here's what you'll need to do:
Answer questions regarding your money
Sync the app with your bank accounts
Identify the functions of your accounts
Set bills for the month
Add a goal (with a picture, if it takes your fancy!)
Arguably one of the prettier and most UX friendly apps currently on the market.

Money Brilliant on the App Store

Money Brilliant on Google Play


Pocketbook

Pocketbook is an expense tracker that links with all of your bank accounts.
Here's what you'll need to do:
Sync the app with your bank accounts
Identify your regular spending (rent, bills, groceries, entertainment etc)
Set your desired savings level for a specified period
And you're ready to go.
Pocketbook lets you know when a bill is coming, if you're going to hit your savings target, and if you have enough in you account to meet your expenses.
Acorns

Acorns is the easiest way to get into stock – it's a simple investment app that puts digital 'change' into your account. For example: if you buy a coffee for 3.20, it will round see the charge and round the expense up to 3.50, depositing 30c into your account.
There are five portfolios (investment strategies) to choose from, sorted by risk/reward. Either way, it should be noted that these investments are long-term. Don't expect to see the cash flying in after a couple of weeks!
The app lets you keep track of your investment performance, transaction history, spending, and even your environmental footprint.
Here's what you'll need to do:
Sync the app with your bank accounts
Choose your preferred portfolio
Schedule regular deposits
Set your contribution amount per purchase
TrackMySpend and TrackMyGoals by ASIC

TrackMySpend/Goals were developed by the Australian Securities and Investments Commission to help Australians understand their spending better.
TrackMySpend lets you separate your spend into needs and wants, allowing you to more readily identify saving opportunities. It also gives you the opportunity to download your data as a spreadsheet, which can then be used in other budgeting or financial software.
TrackMyGoals provides encouragement, planning and prioritisation strategies for reaching your financial objectives. It's visually based, so you can see exactly what your money is going towards, giving you even more motivation to keep your budget and savings on track!
Here's what you'll need to do:
Detail your spending
Set your goals and update a corresponding picture
TrackMySpend on the App Store
TrackMyGoals on the App Store


Have a suggestion we missed?
If you've got an app you love to use, we'd love to hear about it! Head over to our Facebook page, send us a message, and we'll update this space.


All information contained in this article is intended for general information purposes only. The information provided should not be relied upon as medical advice and does not supersede or replace a consultation with a suitably qualified medical practitioner. CBHS endeavours to provide independent and complete information, and content may include information regarding services, products and procedures not covered by CBHS Health Cover policies. For full terms, click here.


IMPORTANT INFORMATION
Information in this article is factual information only. It is not intended to imply any recommendation or opinion about a financial product. The information has been prepared without taking into account any individual's objectives, financial situation or needs. Readers must consider any advice in the article in light of their own objectives, financial situation or needs and if the advice relates to the purchase of a financial product, they should obtain a product Disclosure Statement on the product before making any decision about whether to purchase the product.
Health and wellbeing
programs & support
You Belong to More with CBHS Hospital cover:
Greater choice over your health options including who treats you
Get care at home with Hospital Substitute Treatment program
Free health and wellbeing programs to support your health challenges
Live your healthiest, happiest life with CBHS Extras cover:
Benefits for proactive health checks e.g. bone density tests, eye screenings
Keep up your care with telehealth and digital options
Save on dental and optical with CBHS Choice Network providers