New study reveals the key to weight loss success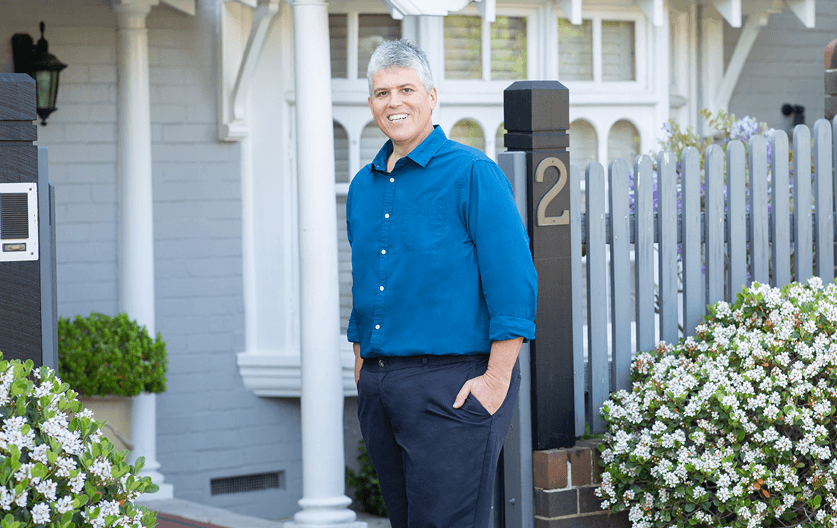 The CSIRO, Australia's national science agency, has conducted a scientific study into weight loss that tracked 60,000 Australians over five years. Researchers found that following the scientifically backed CSIRO Total Wellbeing 'digital diet', for as little as 12 weeks, resulted in clinically significant weight loss.
Many of us struggle with our weight. Two out of three adults and one in four children in Australia were overweight or obese in 2017-18. Being overweight – especially if you carry a high proportion of body fat - is a risk factor for diabetes, some cancers and cardiovascular disease. The greater fat mass you have, the greater the health risk.
And it's not just about the risk of disease. Carrying excess weight as fat can impact on so many aspects of life, from the simple act of climbing stairs to picking up children or playing sport. It can make you feel tired and constantly run-down. It can be harder to get a good night's sleep, contribute to reflux or heartburn, add stress to your joints, lower your self-esteem and impact your mental health.
But we know all this. That's why we're willing to spend big on weight loss products and we're quick to follow the latest dieting fad. The continuing rise in obesity suggests we're wasting our time and money.
Can a digital diet really work?
Yes. Listen to what Terry has to say:
The study from the CSIRO showed that people who completed their 12-week online Total Wellbeing Diet lost an average of 5.3 percent of their starting weight. That equates to more than 4 kilos for someone weighing 80 kilos. More frequent use of the Total Wellbeing Diet's support system was associated with greater weight loss.
The most successful participants lost an average of 21 per cent. That's 20 kilos for someone who started at 95 kilos. Successful dieters used the support system and online tools almost four times more than those people who only lost a small amount of weight.
Evidence based
Dr Gilly Hendrie, the CSIRO research scientist who led the study, described the findings as very encouraging for the millions of Australians looking for successful, sustainable weight loss in 2020.
"We have known for over a decade that the higher protein, low GI carbohydrate eating plan made popular in the Total Wellbeing Diet books resulted in clinically significant weight loss," Dr Hendrie said.
"Now we have evidence, in a very large sample, that combining the diet with a specially designed system including online tools, results in weight loss for even more people. The results show that the more you use, the more you can lose."
And the benefits are intergenerational. The study found that participants aged 51 to 70 lost around 5% of their bodyweight, which was the same amount of weight lost by those in the 18 to 30 age group.
It turns out that percentage is significant.
"There is a wide body of research that shows the greatest health benefits come from losing the first five percent of body weight," said Dr Hendrie. Those benefits apply equally to overweight and obese adults.
New program for 2020
The results of the study prompted scientists to overhaul the Total Wellbeing Diet and launch a new program called Protein Balance Plus, which focuses on high protein, low GI meals, with protein distributed evenly across all meals.
The new online program includes nutritionally balanced recipes to help reduce food cravings and boost fat loss, plus a suite of digital tools optimised for greater weight loss. Digital tools associated with successful weight loss include meal plans and recipes, food diary, weight tracker, a personalised dashboard and online community support forums.
Do you need to lose weight?
One way to find out if you're in a healthy weight range is to calculate your BMI. Input your height and weight and this online calculator will work it out for you.
BMI results are not suitable for everyone. They should be interpreted with caution by athletes, some cultural groups, the elderly and children. BMI calculations were developed on a healthy adult population group, so the results are designed to be used by adults, not children.
Children are still growing, so other charts are used to assess them. If you're worried your child might be overweight, see your GP for advice and guidance.
How much could you lose?
The CSIRO Total Wellbeing Diet has a handy weight loss calculator on the front page of their website. It will help recommend an amount of weight loss suitable for your height and health outcomes. If you've never been as light as the recommended weight provided, consult an accredited practicing dietician or GP for further assessment. Weight history is important in understanding an ideal healthy weight for individuals.
Can we help?
Our aim is to help all our members live healthier, happier lives. If you're keen to lose weight, we might be able to help.
By partnering with the CSIRO Total Wellbeing Diet, we can offer you 15% off the cost of following their 12-week course. Find out more on our member discounts page.
Our Better Living programs can help you form healthy eating and exercise habits. Find out if you're eligible to participate by calling our Wellness Team on 1300 174 534 or email wellness@cbhs.com.au.
We partner with Digital Wellness to provide you with 24 weeks of the CSIRO Total Wellbeing Diet. It includes 15 coaching sessions, delicious easy-to-follow menu plans and tracking tools to maximise your weight loss. If you have a BMI of 25+ and/or diabetes, joint pain, high blood pressure or high cholesterol you might be eligible to enrol in this fully funded program. Email wellness@cbhs.com.au to find out if you have an appropriate level of cover.
It's always a good idea to consult your GP or health professional before embarking on any weight loss regime.
Sources:
http://healthyweight.health.gov.au/wps/portal/Home/home/!ut/p/a1/04_Sj9CPykssy0xPLMnMz0vMAfGjzOI9jFxdDY1MDD3dzbycDTzNLfwsfP2AAsbGQAWRQAUGOICjASH94fpRYCXO7o4eJuY-QD0mFkYGni5OHi7mlr4GBp5mUAV4rCjIjTDIdFRUBADr1DFv/dl5/d5/L2dBISEvZ0FBIS9nQSEh/
https://www.aihw.gov.au/reports-data/behaviours-risk-factors/overweight-obesity/overview
https://www.totalwellbeingdiet.com/au/results/the-science-behind/our-research-and-reports/
Disclaimer: All information contained in this article is intended for general information purposes only. The information provided should not be relied upon as medical advice and does not supersede or replace a consultation with a suitably qualified healthcare professional.
Health and wellbeing
programs & support
You Belong to More with CBHS Hospital cover:
Greater choice over your health options including who treats you
Get care at home with Hospital Substitute Treatment program
Free health and wellbeing programs to support your health challenges
Live your healthiest, happiest life with CBHS Extras:
Benefits for proactive health checks e.g. bone density tests, eye screenings
Keep up your care with telehealth and digital options
Save on dental and optical with CBHS Choice Network providers