At CBHS we help you manage your health challenges. We believe in offering you the services, support and tools you need to live your best life.
Our Better Living Programs are available to support eligible members towards a healthier lifestyle. Each Better Living Program is subject to its own eligibility criteria.
Contact us for more information and to confirm your eligibility for a program.
Executive Team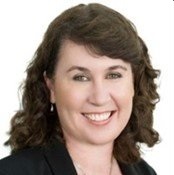 Helen Troup
Group Chief Executive Officer and Executive Director
Helen Troup was appointed to the role of Group CEO and Executive Director in September 2021. She is also an Executive Director of CBHS Corporate.
Ms Troup has been a successful CEO for over 15 years, leading businesses in the Australian and New Zealand financial services industries. She has over 25 years' experience in insurance, superannuation, and funds management.
Previously Ms Troup was the Managing Director of CommInsure, the life insurance and general insurance companies owned by Commbank. Prior to this, she was the Head of Life and Health (Australia and New Zealand) for global reinsurer Swiss Re and CEO of ING New Zealand, which was a market leading provider of insurance, funds management, asset management and property management solutions.
Ms Troup holds a Bachelor of Economics, majoring in Actuarial Studies from Macquarie University.
An active industry participant, Ms Troup is a member of Private Healthcare Australia's Audit Committee. She has previously served as a Director on the Insurance Council of Australia Board and as a member of the Financial Services Council Life Board Committee, both in Australia and New Zealand. She is a current member of Chief Executive Women.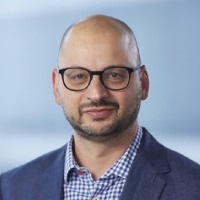 Harry Efthimiou
Chief Financial Officer
Harry Efthimiou joined CBHS Health Fund on 15 November as Group CFO.
Harry is a senior executive leader with deep experience across Finance, Strategy, Risk Management, M&A, large business integration / transformation and business startups
Prior to joining CBHS Health Fund, Harry spent 11 years at AIA Australia where he has occupied a number of positions including Chief Finance Officer, Chief Finance & Strategy Officer, Chief Health Insurance Officer, where Harry led and executed AIAA's entry into the health insurance area, and most recently Chief Integration Officer, where Harry led the integrations of AIAA's acquisitions across Australia and NZ.
Prior to AIAA, Harry spent eight years with Aviva in a range of roles including General Manager Financial Management & Risk, Head of Mergers & Acquisitions for Aviva PLC in the UK and General Manager of Aviva Finance Integration, following the takeover of Aviva by MLC/NAB Wealth.
Harry commenced his career working with KPMG in Scotland and after moving to Australia with KPMG, he joined Ansett Australia as Group Finance Manager. He holds a Bachelor of Accountancy Honours Degree from Glasgow University in Scotland and is a member of The Institute of Chartered Accountants of Scotland.
Harry is passionate about making a meaningful difference as a key member of a purpose-led and growth oriented executive team and developing teams that have a culture around partnership and adding value to the business.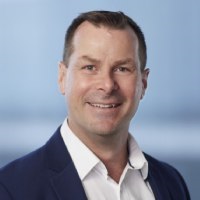 Graeme Nicholson
Chief Risk Officer
Graeme brings over 22 years of financial services experience with roles in life and general insurance both in Australia and South Africa. Graeme has successfully led a number of risk and compliance functions, including his most recent role as Head of Portfolio Risk at MLC Life Insurance, where he successfully developed, established and managed the '1st line' Risk team for the Retail and Group Insurance businesses. Prior to that he held the role of Senior Risk Manager where he was instrumental in the implementation of the revised operational risk management framework, leading the strategic enterprise risk assessment process and delivery of a controls training program to over 200 leaders and staff.

Graeme has also established risk and compliance functions for a South African start-up direct insurance business, and held risk leadership roles at Australia Post and a number of life insurance companies including providing financial advisory services for top five insurers in South Africa. The combination of his operational and risk credentials coupled with his consulting experience means Graeme has the expertise to develop and provide pragmatic risk insights and solutions.
Graeme is a passionate and inclusive leader and believes risk management, when done well, creates an environment where risks are openly discussed, evaluated and managed together - fundamentally it is about ensuring the delivery of our vision and purpose.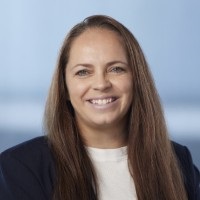 Amy Villalobos
Chief Operating Officer
Amy Villalobos joined CBHS Health Fund on 16 January 2023 in the role of Chief Operating Officer, responsible for the delivery of high-quality service excellence for our members.
Amy is an experienced senior leader with over 20 years' working in operational and management roles supporting customer service delivery. Prior to joining CBHS, Amy spent 12 years at nib Health Funds where she worked in a variety of leadership roles. Amy has significant experience in global health management, having developed and led health access programs in health insurance, travel insurance and through fee for service models across Australia and overseas.
Prior to nib, Amy spent three years in customer service delivery at CBA in both Sydney and the Hunter Regions.
Amy is a member of the Australian Institute of Company Directors and has previously served on the Global Healthcare Accreditation Advisory Board and is passionate about ensuring access to quality health care for all.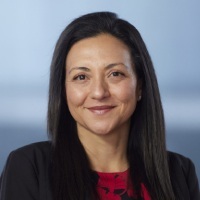 Nicole Nott
Chief Legal Officer and Company Secretary
Nicole Nott joined CBHS in January 2016 and was appointed to the dual role of Chief Legal Officer and Company Secretary in August 2018. She is responsible for overseeing and maintaining the Group's legal and company secretarial functions.
Nicole is a qualified lawyer with experience both as internal legal counsel and as a litigator in a large private practice firm.
Nicole holds a Bachelor of Arts (Communications), Bachelor of Laws, Graduate Diploma of Legal Practice and is admitted to practice in the Supreme Court of NSW and High Court of Australia. She is a member of the Law Society of NSW and a Fellow of the Governance Institute of Australia.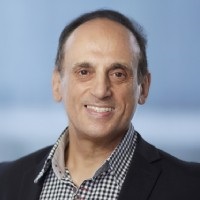 Joe De Battista
Chief Information Officer
Joe De Battista joined CBHS in October 2015 as Chief Information Officer. Joe has over 30 years' experience in the Asia Pacific ICT industry with organisations such as iSentia, SGS Group and Johnson & Johnson.
Joe has held roles in an executive and senior capacity as an ICT professional throughout his career with strengths in greenfield environments and managing geographically dispersed teams.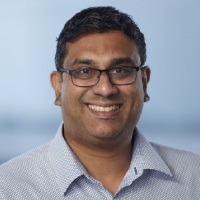 Arunan Sundaresan
Head of Internal Audit
Arunan Sundaresan joined CBHS as Head of Internal Audit in August 2016. Arunan has over 15 years' experience in the wealth management and insurance industries with organisations such as PriceWaterhouseCoopers (PwC), ANZ Wealth Management, AMP, FuturePlus Financial Services and the Commonwealth Banking Group. Arunan has held roles in a senior management capacity as an internal audit professional throughout his career which also includes experience in greenfield environments.
Arunan holds a Bachelor of Science with a Mathematics Major degree from the University of New South Wales and a Master of Accounting degree from Macquarie University. He is a member of the Institute of Chartered Accountants Australia & New Zealand and the Institute of Internal Auditors in Australia.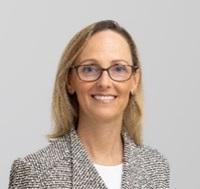 Sarah Long
Chief People & Culture Officer
Sarah Long was appointed to the role of Chief People & Culture Officer in 2023.

Before joining CBHS, Sarah spent 12 months consulting on startup businesses as they prepared to scale. During that time, she also trained as a caregiver and provided support to elderly people in her local community.

Prior to that, Sarah spent four years as Director People & Culture at Prospection Pty Ltd, a global healthcare data analytics organisation which focuses on ensuring better health outcomes for patients using real world evidence to inform decision making. Here, she developed the P&C function and supported the business to achieve significant global growth during the pandemic.

Throughout her career, Sarah has led a number of People & Culture teams both globally and domestically across technology and financial services. She spent eight years at the Commonwealth Bank of Australia where she was General Manager Human Resources for Wealth Management, and also worked at EY and Fidelity Investments Ltd (based in the UK) in various P&C roles.

She is passionate about creating first-class employee experiences, health and wellbeing, and fostering an inclusive working environment that inspires people to be their best selves. She also has great experience in supporting and empowering customer-first cultures, with a history of establishing meaningful reward and recognition initiatives and learning and development programs.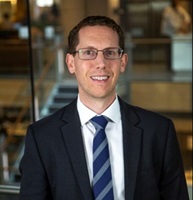 Fintan Thornton
Chief Member Solutions Officer
Fintan Thornton was appointed to the role of Chief Member Solutions Officer in 2023. In this role, Fintan is responsible for leading the Product, Sales & Partnerships, and Marketing teams.
Fintan was a Non-Executive Director of CBHS from 2012 to August 2023 and over that time, built up significant knowledge about the health industry and CBHS. Fintan is an actuary by background and with over 23 years of financial services experience, he has worked for both consulting firms and in senior executive roles within corporations.
Prior to CBHS, Fintan's most recent role was to establish the Institutional Retirement business at Allianz. Before this, Fintan worked at the Commonwealth Bank of Australia for nine years, where he worked in several roles including Head of Superannuation and Head of Strategy at Colonial First State (CFS), leading multi-disciplinary teams.
Fintan also worked as a Consulting Actuary for Willis Towers Watson in the UK and Russell Investments in Australia where he was an actuary to industry superannuation funds, government entities and corporations such as QBE, Qantas, Westpac Bank, the Reserve Bank of Australia, and the New Zealand Government.