Executive Team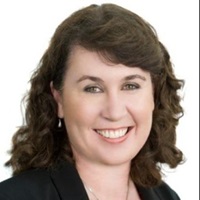 Helen Troup
Group Chief Executive Officer & Executive Director
Helen Troup joined CBHS in August 2021 as the Group Chief Executive Officer and Executive Director and is also a Director of CBHS' subsidiary company, CBHS Corporate Health Pty Ltd.
Helen has been a successful CEO for the last 15 years, leading businesses in the Australian and New Zealand financial services industries. She has over 25 years' experience in insurance, superannuation, and funds management.
Previously Helen was the Managing Director of CommInsure, the life insurance and general insurance companies owned by the Commonwealth Bank of Australia. Prior to this, she was the Head of Life and Health (Australia and New Zealand) for global reinsurer Swiss Re. From 2008 to 2011, Helen was CEO of ING New Zealand, which was a market leading provider of insurance, funds management, asset management and property management solutions.
Helen is a customer-focused, purpose-driven leader who is passionate about delivering exceptional outcomes, while leading people to be the best they can be.
Helen holds a Bachelor of Economics, majoring in Actuarial Studies from Macquarie University.
An active industry participant, Helen has previously served as a Director on the Insurance Council of Australia Board and as a member of the Financial Services Council Life Board Committee, both in Australia and New Zealand. She is a current member of Chief Executive Women.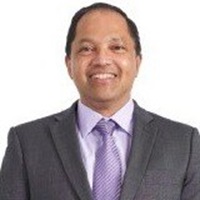 Anthony Perkins
Chief Financial Officer
Tony Perkins joined CBHS as chief financial officer in June 2016. Tony is an experienced CFO and project director who has held senior roles in medium to large organisations in Australia and New Zealand. He has over 20 years of industry experience in insurance, retail, professional services and manufacturing and has a strong record of contributing to growth, simplifying processes and building high performance teams.
Tony holds a Bachelor of Business and is a certified practising accountant.
Uttam Mukherjee
Chief Risk Officer
Uttam Mukherjee joined CBHS as Chief Risk Officer in June 2016 to oversee the risk and compliance functions. He has over 20 years of experience in risk management, compliance, internal audit and business continuity in financial services and government organisations.
Uttam holds a Bachelor of Commerce, Diploma of Risk Management and Business Continuity and Diploma in Quality Management and Cost Accountant. He is also a certified practising accountant, certified internal auditor and certified information systems auditor. Uttam is a member of the Risk Management Institution of Australasia.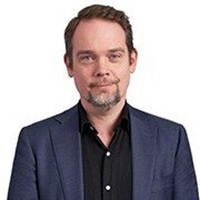 Damon Quinn
Chief Operating Officer
Damon Quinn began as Chief Operating Officer in September 2018. Before joining CBHS Damon held senior roles in the NSW Public Service including acting CEO of the NSW Trustee & Guardian from 2016 to 2018.
Prior to his public service career, he worked for St George and Westpac for over 10 years in a variety of senior leadership roles including running corporate banking sales and operations and budgeting and resource planning for NSW.
Damon holds Bachelor of Arts and Master of Arts degrees from the University of Western Sydney and a Master of Business Administration from AGSM.
Nicole Nott
Group General Counsel and Company Secretary
Nicole Nott joined CBHS in January 2016 and was appointed to the dual role of Group General Counsel and Company Secretary in August 2018. She is responsible for overseeing and maintaining the Group's legal and company secretarial functions.
Nicole is a qualified lawyer with experience both as internal legal counsel and as a litigator in a large private practice firm.
Nicole holds a Bachelor of Arts (Communications), Bachelor of Laws, Graduate Diploma of Legal Practice and is admitted to practice in the Supreme Court of NSW and High Court of Australia. She is a member of the Law Society of NSW and a Fellow of the Governance Institute of Australia.
Joe De Battista
Chief Information Officer
Joe De Battista joined CBHS in October 2015 as Chief Information Officer. Joe has over 30 years' experience in the Asia Pacific ICT industry with organisations such as iSentia, SGS Group and Johnson & Johnson.
Joe has held roles in an executive and senior capacity as an ICT professional throughout his career with strengths in greenfield environments and managing geographically dispersed teams.
Anna Lowe
Chief Strategy Officer
Anna Lowe began work as Chief Strategy Officer in October 2018 to oversee the development and implementation of CBHS Group's strategy. She has over 25 years' experience, having held senior roles around the world in companies including American Express, State Super, Moorebank Intermodal Company, Vero, AMP Financial Services, Legal & General Life and the Commonwealth Department of Finance and Deregulation.
Anna is a graduate of the Harvard Advanced Management Program, holds a Master of Business Administration and a Bachelor of Commerce. She is graduate member of Australian Institute of Directors.
Joanne Hain
Chief People & Culture Officer
Joanne Hain joined CBHS in October 2006 and is a human resource professional with over 20 years' experience. Prior to her appointment as Chief People & Culture Officer, Joanne worked at NRMA in both its motoring and services and general insurance businesses and has held various specialist and generalist human resource roles throughout her career.
Joanne holds post graduate qualifications in psychology and employment relations.
Nicola Clancy
Chief Marketing Officer
Nicola Clancy started work as Chief Marketing Officer at CBHS in February 2018 and has over 20 years' experience in the financial services industry which has been gained through marketing, strategy and product roles across both banking and insurance.
Nicola holds a Bachelor of Business and Advanced Diplomas in direct and interactive marketing, leadership and management.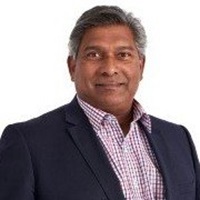 Lorensz Ragell
Chief Sales and Partnerships Officer
Lorensz Ragell started work as Chief Sales and Partnerships Officer at CBHS in September 2017.
Lorensz has over 30 years' experience in B2B and B2C retail and wholesale environments leading large teams across Australia, New Zealand and the Middle East.
Arunan Sundaresan
Head of Internal Audit
Arunan Sundaresan joined CBHS as Head of Internal Audit in August 2016. Arunan has over 15 years' experience in the wealth management and insurance industries with organisations such as PriceWaterhouseCoopers (PwC), ANZ Wealth Management, AMP, FuturePlus Financial Services and the Commonwealth Banking Group. Arunan has held roles in a senior management capacity as an internal audit professional throughout his career which also includes experience in greenfield environments.
Arunan holds a Bachelor of Science with a Mathematics Major degree from the University of New South Wales and a Master of Accounting degree from Macquarie University. He is a member of the Institute of Chartered Accountants Australia & New Zealand and the Institute of Internal Auditors in Australia.