At CBHS we help you manage your health challenges. We believe in offering you the services, support and tools you need to live your best life.
Our Better Living Programs are available to support eligible members towards a healthier lifestyle. Each Better Living Program is subject to its own eligibility criteria.
Contact us for more information and to confirm your eligibility for a program.
Health and wellbeing
This page is the one-stop-shop for our current offerings in the health and wellbeing space. All materials are prepared by health professionals so you can feel safe in knowing you're following evidence-based education.

We'll update this page regularly with new and exciting content.
Catch up on Healthy Bytes X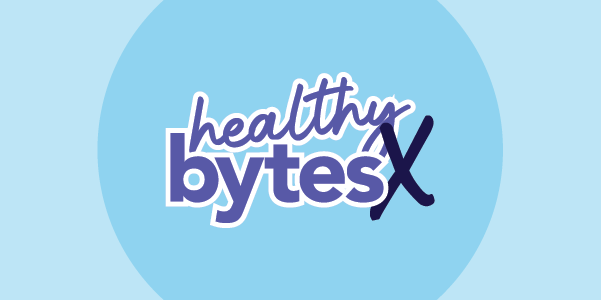 Did you miss one of our Healthy Bytes X sessions? Check out the recordings on the Facebook playlist.
Our library includes:
cooking demonstrations
yoga
art therapy
nutrition
mobility and stretching
mindfulness
sleep.
Resources
eBooks
What's cooking? eBook
You don't have to eat less, you just have to eat right. Set up your meal plan for the week and try out our meal and snack ideas.
DIY health challenges
Love your gut – The happy gut challenge.
Did you know… eating 30 different plant foods in seven days can help improve your gut microbiome diversity? The greater your gut microbiome diversity, the happier your gut is! Take our seven-day challenge to see if you feel the difference too!
Nutrition
Healthy swaps
Find out how many calories you could be saving by simply swapping your current food choices with healthier alternatives.
What's cooking? eBook
You don't have to eat less, you just have to eat right. Set up your meal plan for the week and try out our meal and snack ideas.
Healthy recipes – tried and tested by our team
Our nutritionists test and approve one recipe each month. From healthy treats to hearty dinners. See the latest here.
20 on-the-go snack ideas
Do you get stuck for snack ideas and then reach for something that's not so ideal? Check out this guide to good snacking.
Master meal prep with macro bowls
Creating a macro bowl gives you a good balance of macronutrients such as protein, healthy fats and carbohydrates on your plate. It is a versatile way to create endless variations so you'll never grow tired of the same meal!
How to eat cancer-smart
It just takes a few tweaks to your diet to help yourself and your family reduce the risk of cancer.
Alcohol and calories
How many mini Mars bars are you drinking when you indulge in your fave tipple? Our CBHS Wellness Consultants Julia and Stephanie show you how you might be drinking your calories.
Lazy sushi bowl
Get all the flavour of this Japanese favourite, but in a way that's much easier to throw together in your lunchbreak!
Fitness
Posture, stretch, and strengthen
Incorporate these stretching, strengthening and mobility exercises into your working day. Set reminders on your phone to complete one each hour!
Work(out) from home
Get a good workout from home – even if you don't have much space – with a resistance band (or pair of tights) and these easy-to-follow exercises.
Healthy mind
Mindfulness | Five minutes a day for better mental health
Because we have such busy lives, we may find ourselves on autopilot, which can lead to errors and stress. Mindfulness involves taking one moment to steer our attention and shift gears to what is in front of us. Learn a five-minute mindfulness activity you can do anywhere.
Body
Get the scoop on your poop
Go on, take a look in the toilet bowl! What the colour and consistency of your poop can tell you about your health.
Healthy head and neck tips
Help prevent annoying tension headaches with these head and neck self-massage and health tips from our CBHS Wellness Consultants Alia and Julia.
All information contained in this article is intended for general information purposes only. The information provided should not be relied upon as medical advice and does not supersede or replace a consultation with a suitably qualified healthcare professional.