Who can access hospital alternative treatment?
You'll need to hold Hospital or package cover, and your treating doctor will need to approve your suitability to participate. There is no extra charge if the services are an appropriate substitute for treatment that would have been fully covered in hospital under your level of cover.
Call our Wellness Team on 1300 174 534 or email wellness@cbhs.com.au to find out more.
1,177
We paid 1,177 claims for Hospital Substitute Treatments in FY19
20%
Care at home has a 20% lower rate of mortality than care as a hospital inpatient.
25%
A 25% lower rate of re-admission compared to in-hospital care.
605,000
More than 605,000 days of HITH care were provided in Australia in FY16.
Member feedback on our cancer support program:
"I am sure that this has helped my recovery through a very unfamiliar medical journey."

"I consider this service vital as often doctors don't have time to give. And it is during the time away from the doctor that you have questions."

"Thank you so very much for your constant and reliable support over the past 12 months. You have made this intense cancer journey a lot easier."

Members who took part in the cancer support program rated the program highly: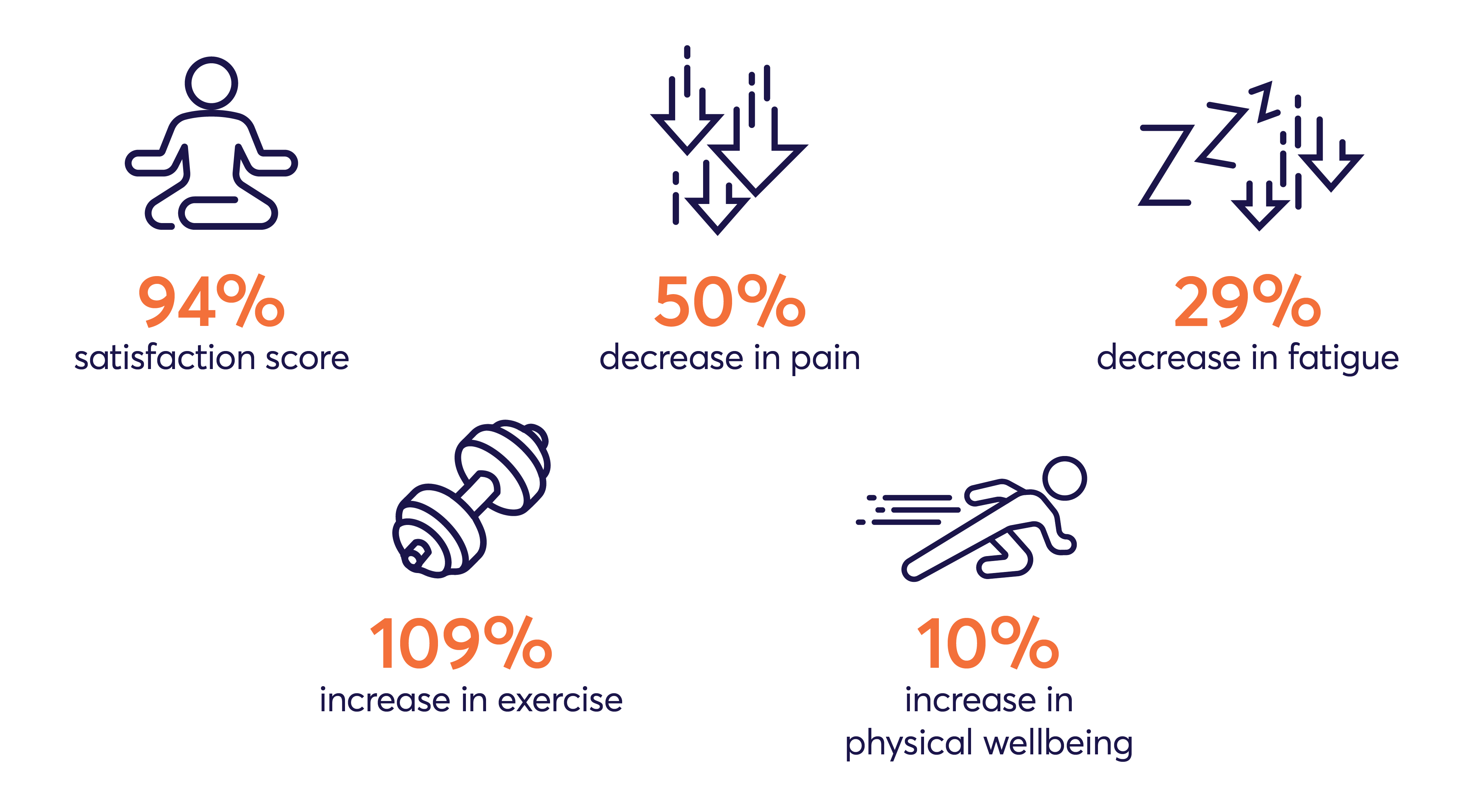 Mental health
Needing mental health treatment can be a confusing and stressful time, and when you need acute care going to hospital can be very daunting. If appropriate for your condition, you may be able to receive treatment in your home, without needing to stay on a ward. Specialised mental health nurses are available to help with acute or chronic mental health conditions. They can visit you at home to offer nursing care, psychological support and help with medications. They can also provide phone or video consultations. If you're eligible, you'll also have access to 24-hour phone support.
Early mental health intervention at home may help to prevent a hospital admission. So, it's best to not to delay getting in touch.
If you're keen to better manage your condition from home, we offer Better Living mental health support programs. Mental Health Navigator from Best Doctors can also help to confirm or reassess your diagnosis and improve your mental health through access to psychologists and psychiatry.
Transcranial magnetic stimulation (TMS) as an outpatient
CBHS partners with industry experts, TMS Clinics Australia whose mission is to use technology to bring happiness back into people's lives. This partnership means eligible members no longer need to stay overnight in hospital to receive benefits for TMS treatment. While this service isn't strictly 'in the home', it does mean that you won't need to go into hospital.
Through the TMSA clinics, which are located throughout Australia's East Coast, you can have your session and go about the rest of your day as usual. The whole process takes no more than one hour. There are no waiting lists and TMS Clinics Australia has hospital-grade, ISO-quality accreditation at each clinic.
Your psychiatrist will need to determine whether outpatient TMS treatment is appropriate for you, and if so, they will be kept up to date throughout your treatment.
Got questions about any of these mental health services?
Call 1300 654 123 and ask for the Health and Wellness team.
If you need immediate help, call Lifeline on 13 11 14.
Palliative care
It's not uncommon for people to want to spend their last days in the comfort of their own home. We can arrange for a palliative care nurse to care for someone with terminal illness in the comfort of their own home.
Palliative care nurses can help individuals and their families through the final stage of life. They can monitor and manage pain, administer medication and help with personal care such as bathing and dressing.
Palliative care nurses are experienced in dealing with grief, fear and anxiety. They work to preserve dignity and choice in end of life care.
Call our Wellness team on 1300 174 534 for more details.