At CBHS we help you manage your health challenges. We believe in offering you the services, support and tools you need to live your best life.
Our Better Living Programs are available to support eligible members towards a healthier lifestyle. Each Better Living Program is subject to its own eligibility criteria.
Contact us for more information and to confirm your eligibility for a program.
7 immune-boosting foods to include in your diet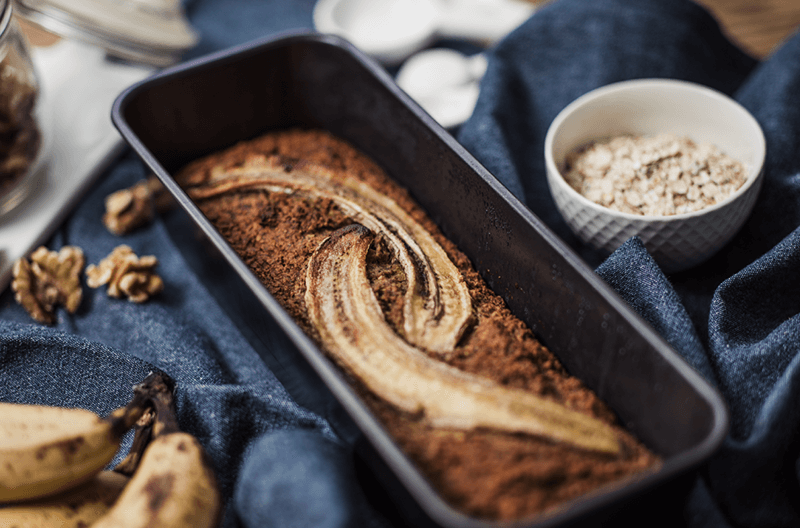 The human body is an ideal environment for many microbes to thrive, including viruses, bacteria, fungi and parasites. To protect itself from these harmful microbes, the body uses the immune system - which must, in turn, be kept strong.
The immune system is a network of cells, tissues and organs that work together to protect the body from infection. If it's weakened by factors like smoking, alcohol, poor nutrition or illness, your body can become more susceptible to infection and disease. You can do things to support and enhance your immune system, which will help ensure you're in good stead for fighting these nasties off.
Recurrent or chronic infections, even very minor colds, can be the result of low immune function. The body can become trapped in a repetitive cycle that makes it difficult to fight off infection and, unless you take steps to strengthen your immune system, this cycle can be difficult to break. Enhancing your immune system can be one of the most effective ways to start to feel strong and well again.
So how do you boost your immunity?
The primary way to boost your immune system is with diet. Not getting enough of the nutrients we need is the most frequent cause of a weakened immune system, and numerous studies indicate that any single nutrient deficiency can profoundly impair health. Optimal immune function requires a diet that is rich in whole, natural foods, and low on saturated fats and refined sugars. Water is also key, with the recommended daily intake being around eight (2L) to ten (2.6L) cups per day.
If you're looking to boost or maintain your immune system's strength, there are certain foods you could look to include more often in your diet. It's important to remember that there is not one food that can magically boost your immune system. It's more about ensuring we include a range of beneficial, minimally processed foods into our diet every day, to get a wide variety of nutrients. Here's some you might like to add:
Berries
Antioxidants are hugely important for protecting your body against illness and berries are full of them! Not only do berries, such as raspberries, blueberries, blackberries, and cranberries, help strengthen your immune system, they also help prevent cellular damage. Try adding frozen berries to yoghurt or smoothies.
Garlic
Garlic is a food so powerful it can even keep the vampires away (or so they say)! The active ingredient in garlic is allicin, which is a compound that has been shown to have antimicrobial, anti-inflammatory, and immune-boosting properties. Allicin stimulates the production of white blood cells which are essential for fighting off infection. Luckily, as such a flavourful ingredient, it's not hard to add more garlic into our cooking, especially at dinnertime! Garlic pairs well with so many meat, vegetable and pasta dishes.
Turmeric
Turmeric is great for your health and can also give your immune system a big boost. It contains curcumin - a powerful antioxidant - which protects against damage caused by free radicals. Adding turmeric to your meals regularly can help to reduce your chance of illness such as the common cold. Top tip: adding black pepper and oil when cooking with turmeric can help with its absorption.
Citrus fruits
Citrus fruits, including oranges, lemons, mandarins, and grapefruits, have a high amount of vitamin C, which plays an important part on our immune system by stimulating the activity of white blood cells. It also improves the absorption of non-heme iron, the type of iron found in plant foods such as leafy greens. Including vitamin-C-rich foods, such as citrus fruit, tomatoes or capsicum with meals can help boost iron absorption.
Black elderberry
Traditionally, black elderberry is used to treat cold and flu symptoms once they've arrived. Sambucol, which is an extract of black elderberry, was shown to be effective against 10 strains of the flu virus. You can commonly find it on the supermarket and pharmacy shelves, in products designed to help reduce the duration of a cold or flu. One particular study showed that sambucol effectively shortened the duration of flu symptoms to 3-4 days. Although black elderberries aren't something we can easily add into our diets here in Australia, as a natural remedy, it may be of value at times of sickness.
Fermented and probiotics foods
Fermenting is a term used to describe the practice of pickling, brewing and culturing foods. The process creates probiotics and good bacteria, meaning the food is great for aiding digestion. Probiotic foods, such as kefir, kimchi, miso, and yoghurt are fantastic at boosting the immune system by increasing antibodies that fight infectious disease. Research has shown probiotic supplements, which includes Lactobacillus rhamnosus, Lactobacillus paracasei, and Bifidobacterium strains may support the immune system, and are associated with reduced incidence, duration and severity of flu-like symptoms and flu-like sickness in children and adults.
Mushrooms
Mushrooms are an excellent way to boost the immune system, especially such varieties as shiitake, reishi and corydalis. They work by increasing white blood cells, adrenal health and energy. Putting five button mushrooms or one portobello mushroom in the sun for 15 minutes gill-side up, produces 100% of your vitamin D needs. The vitamin D content in these mushrooms can last eight days in your fridge. Studies have shown consuming sunlight exposed mushrooms can improve blood vitamin D levels and can be as effective as using vitamin D supplements.
All information contained in this article is intended for general information purposes only. The information provided should not be relied upon as medical advice and does not supersede or replace a consultation with a suitably qualified healthcare professional.
Sources:

https://www.ncbi.nlm.nih.gov/pmc/articles/PMC5424551/
https://www.ncbi.nlm.nih.gov/pmc/articles/PMC4417560/
https://www.everydayhealth.com/diet-nutrition/diet/papayas-nutrition-benefits-risks-how-eat-more/
https://www.ncbi.nlm.nih.gov/pmc/articles/PMC8264544/
https://www.ncbi.nlm.nih.gov/pmc/articles/PMC9458102/
https://www.bbcgoodfood.com/howto/guide/ingredient-focus-ginger
https://www.ncbi.nlm.nih.gov/pmc/articles/PMC5664031/
https://www.medicalnewstoday.com/articles/275517
https://www.everydayhealth.com/diet-nutrition/diet/papayas-nutrition-benefits-risks-how-eat-more/
https://www.ncbi.nlm.nih.gov/pmc/articles/PMC9818925/
https://www.ncbi.nlm.nih.gov/pmc/articles/PMC8618064/
https://pubmed.ncbi.nlm.nih.gov/25866155/
https://pubmed.ncbi.nlm.nih.gov/26528921/
https://www.ncbi.nlm.nih.gov/pmc/articles/PMC3665023/
https://www.dovepress.com/honey-combination-therapies-for-skin-and-wound-infections-a-systematic-peer-reviewed-fulltext-article-CCID
https://www.sciencedirect.com/science/article/pii/S2405844020326414#sec5
https://www.betterhealth.vic.gov.au/health/healthyliving/water-a-vital-nutrient
https://www.sciencedirect.com/topics/medicine-and-dentistry/nutritional-deficiency
https://pubmed.ncbi.nlm.nih.gov/25961060/
https://pubmed.ncbi.nlm.nih.gov/17061840/
https://pubmed.ncbi.nlm.nih.gov/28182098/
https://pubmed.ncbi.nlm.nih.gov/11399518/
https://www.ncbi.nlm.nih.gov/pmc/articles/PMC4632771/
https://doi.org/10.4161/derm.23321
https://www.theprobioticsinstitute.com/en/health-areas/immune-health/immune-defense
Health and wellbeing
programs & support
You Belong to More with CBHS Hospital cover:
Greater choice over your health options including who treats you
Get care at home with Hospital Substitute Treatment program
Free health and wellbeing programs to support your health challenges
Live your healthiest, happiest life with CBHS Extras cover:
Benefits for proactive health checks e.g. bone density tests, eye screenings
Keep up your care with telehealth and digital options
Save on dental and optical with CBHS Choice Network providers