At CBHS we help you manage your health challenges. We believe in offering you the services, support and tools you need to live your best life.
Our Better Living Programs are available to support eligible members towards a healthier lifestyle. Each Better Living Program is subject to its own eligibility criteria.
Contact us for more information and to confirm your eligibility for a program.
A 70 year celebration to remember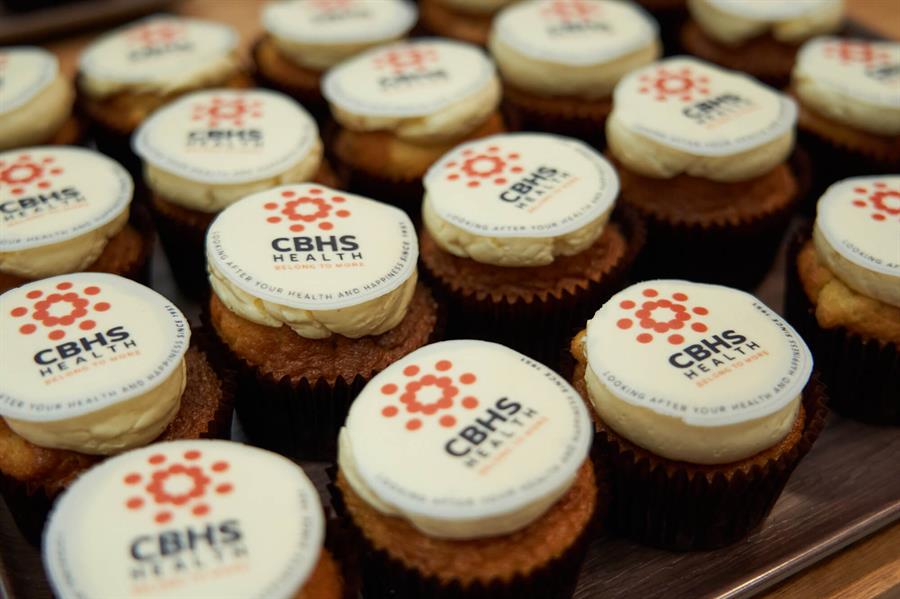 Colour TV, the start of the baby boom, a new queen… and CBHS. Yes, the 1950s was a decade to remember. CBHS began trading all the way back in January 1951, making this proudly our 70th birthday year.
We celebrated the seven-decade evolution of CBHS recently with an enjoyable afternoon tea at the Commonwealth Bank's new Foundry building in Sydney. Some special guests joined us to help mark the occasion, which was hosted by our CBHS Group CEO, Andrew Smith. We were thrilled to welcome some CBHS foundation members, some who have been with us since the very beginning, as well as long-serving CBA staff, our past and current CBHS chairmen and Directors.
Matt Comyn, CEO and Managing Director of the Commonwealth Bank made a special appearance to help Andrew cut the cake, greet our special guests and say a few words about our partnership with the bank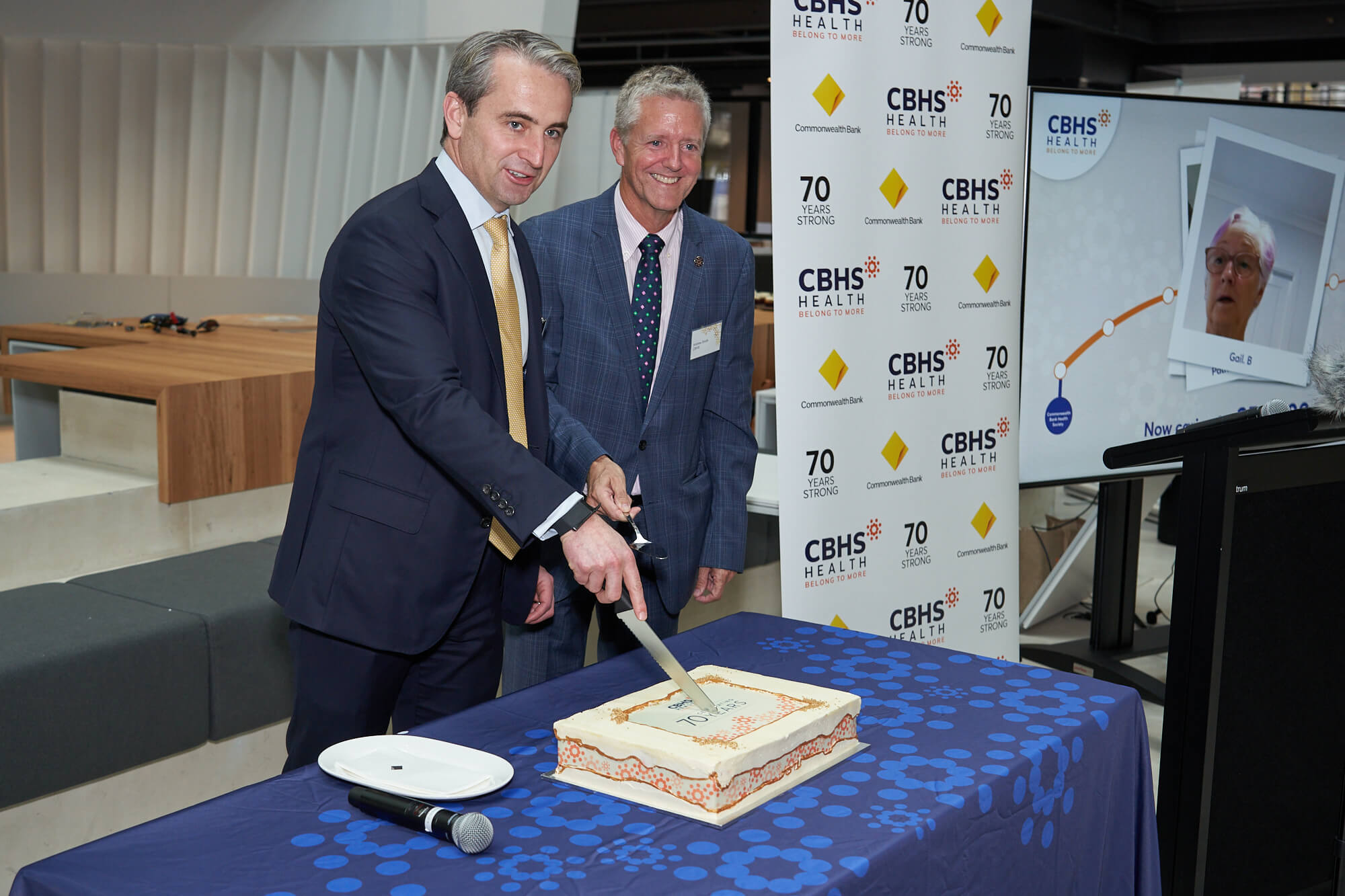 A short CBHS history lesson
For those who may not have been around all the way back at the start, Andrew shared a summary of some of CBHS' biggest milestones over the years:
In 1951, CommBank established 'The Commonwealth Bank Health Society'. Membership was compulsory for all CBA employees until 1988.
In 1996, we opened our doors a little further, making ex-CBA employees (in addition to current employees) eligible to join. This is also the year we separated from the bank, changing our name to CBHS Friendly Society.
In 2007, we widened our reach again, opening our membership eligibility to immediate family. Seven years later (2014) we also made it possible for CBA Group current and former contractors and franchisees and their families to join us.
Today, we look after the health of over 100,000 Australian families. That's more than 230,000 members insured. We are now known simply as CBHS Health Fund.
Words from our members
We were honoured to have foundation member Barry Davies, Secretary of the CommBank NSW Retired Officers Association, address the group on behalf of Syd Corby, foundation member and President of the NSW Retired Officers Association. Syd was unfortunately unable to travel from one of the NSW areas affected by flooding.
Guests also enjoyed a short video with some well wishes from members around the country.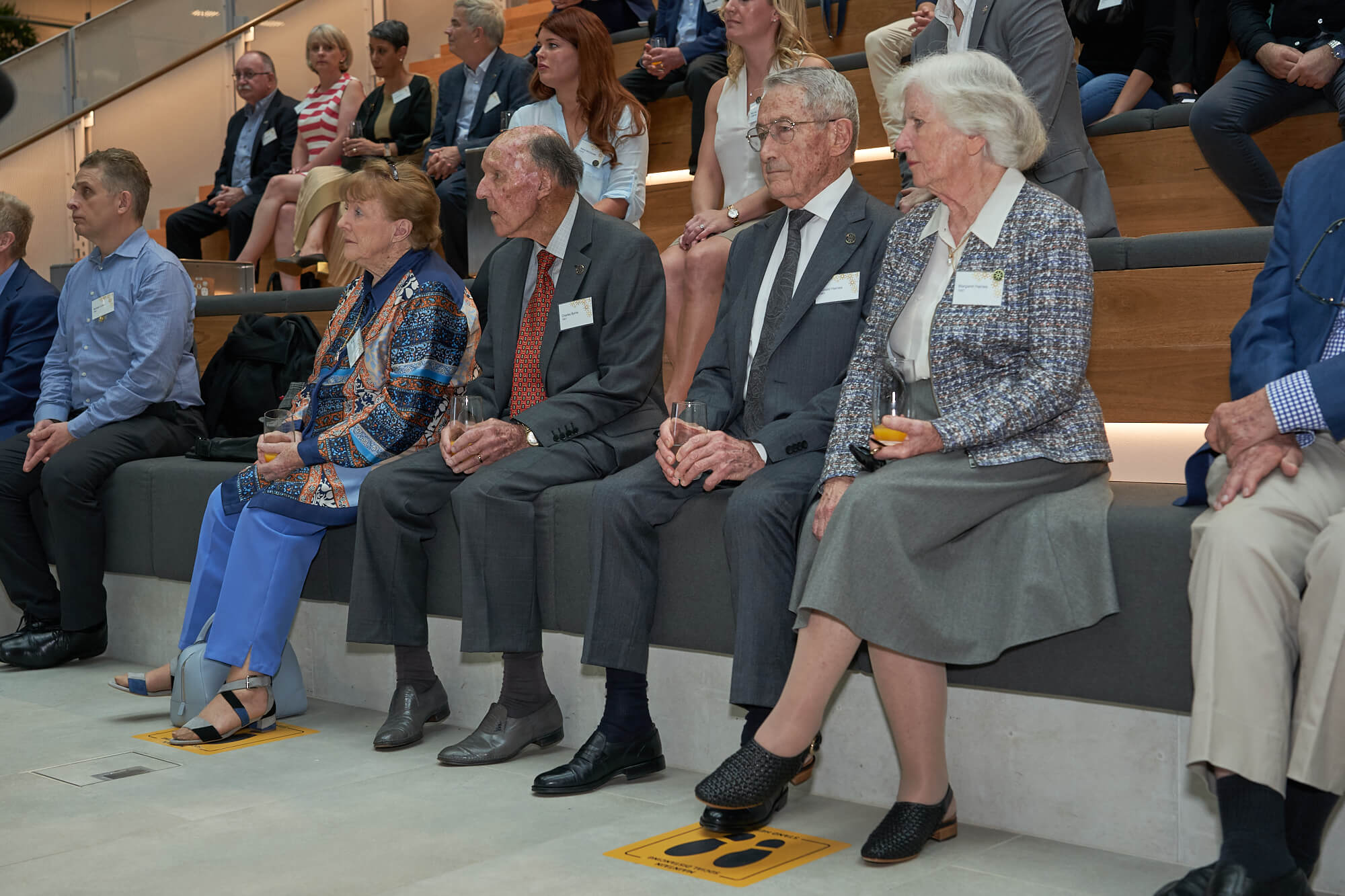 A thank you from our CEO
Andrew closed the official proceedings by extending his gratitude to CBHS members. The whole team at CBHS recognises that our success is due to the loyalty and support of our wonderful members over the years
Andrew also thanked Matt Comyn and the team at CommBank, for championing the cause of great health, protection and wellness for CommBank's people. This goes to the heart of why the CBHS and CBA partnership has been so successful – we are aligned in a drive to improve the health and happiness of our communities.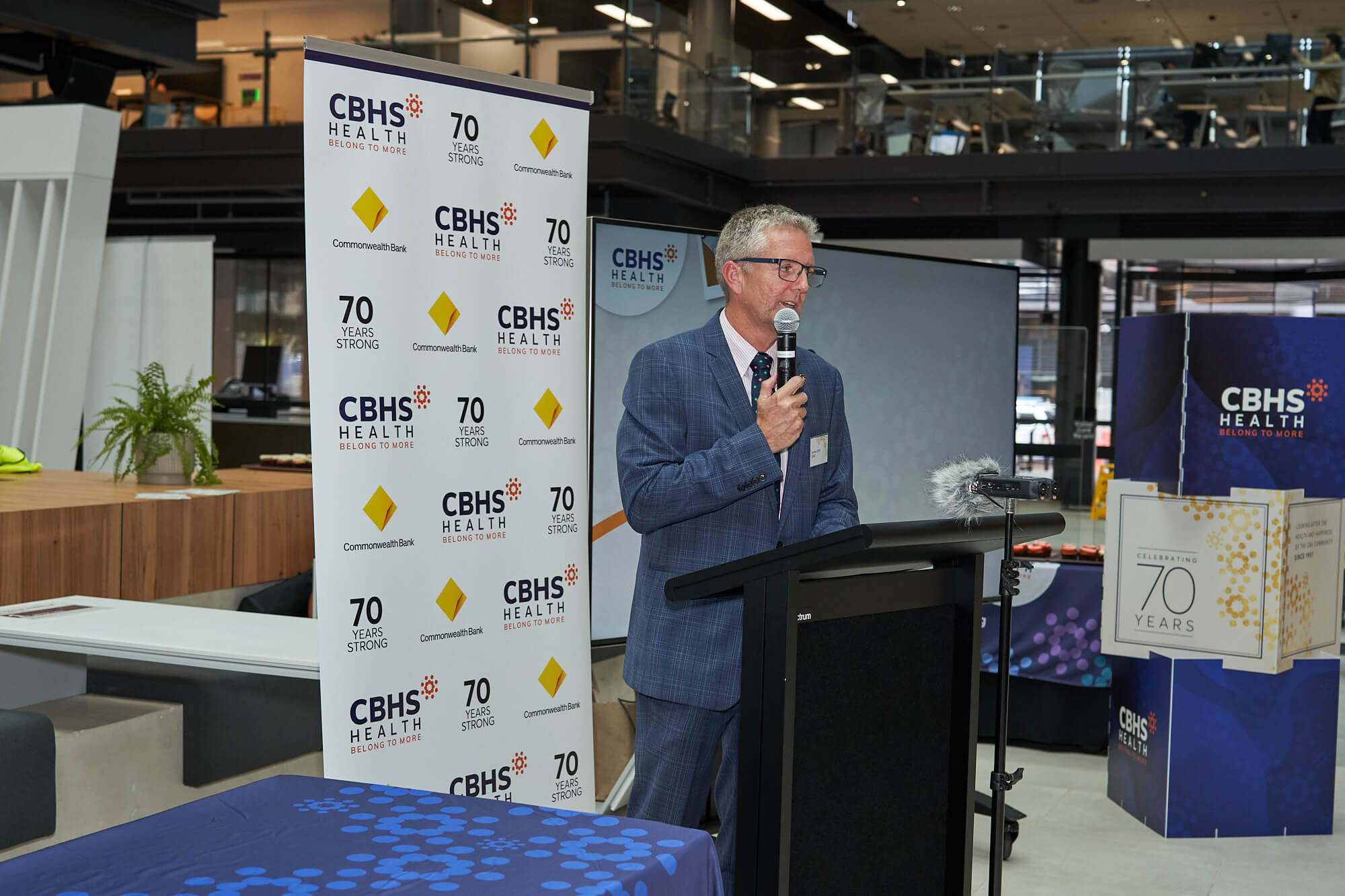 A visit to the Health Hub
Our guests also got to test out our newest Health Hub − located within the Foundry building − for themselves. Our foundation members were delighted to talk to the Health Hub's wellness consultants and try out the SiSU machine, which includes a four-minute check of important health measures like blood pressure, diabetes risk score, heart rate, weight and body fat percentage.
The Hubs are a joint CommBank and CBHS initiative to make it easier for CommBank's people to check, understand, monitor and improve their health. To date, the Hubs have seen more than 250,000 interactions, completed 42,000 health checks and have even helped saved lives along the way.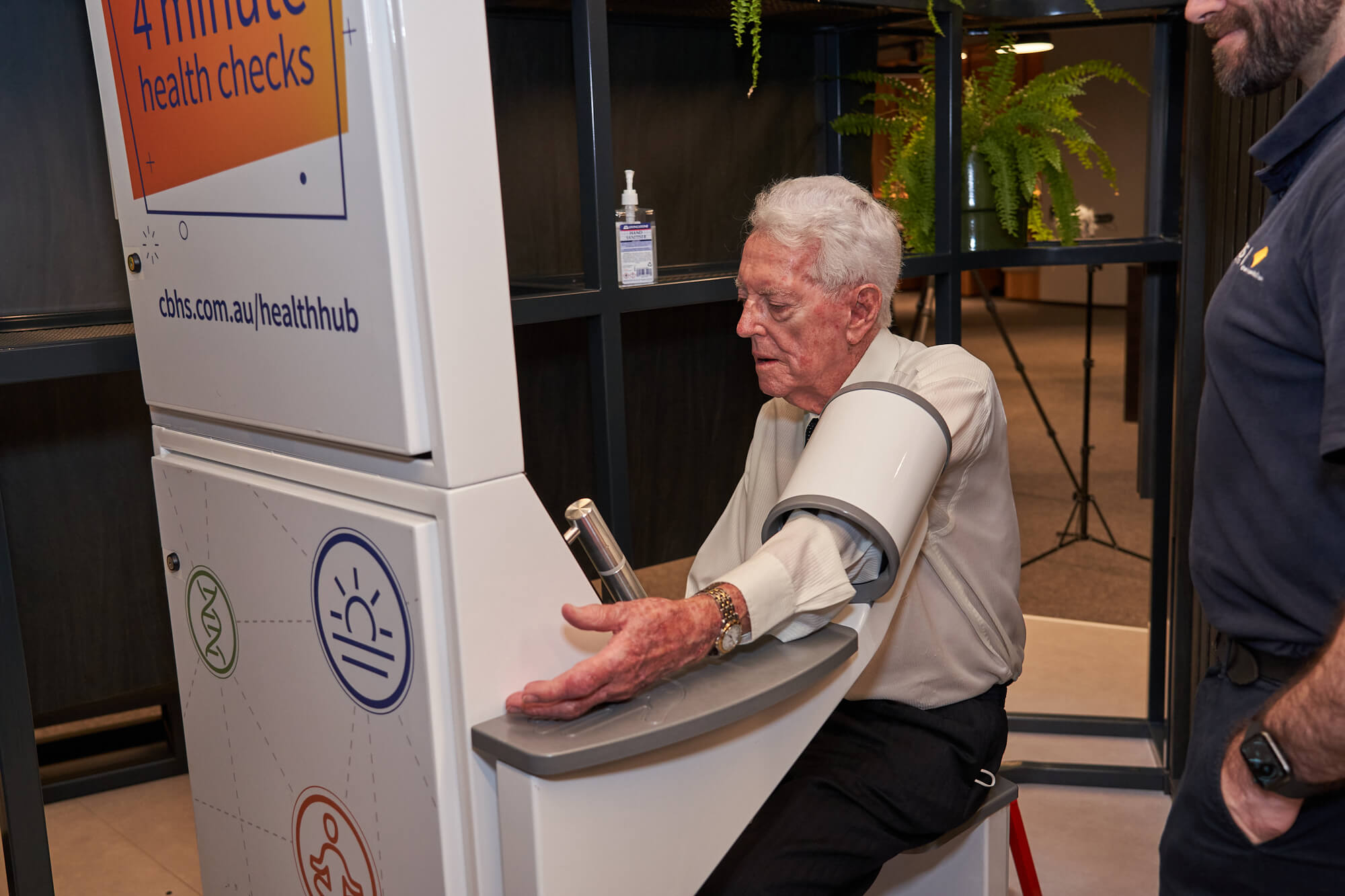 Thank you
We've loved every minute of our seven decades spent looking after the health and wellbeing of our members. It's been an honour and privilege to serve families connected to the Commonwealth Bank brands. We look forward to being your partner in health for many more years to come.
Health and wellbeing
programs & support
You Belong to More with CBHS Hospital cover:
Greater choice over your health options including who treats you
Get care at home with Hospital Substitute Treatment program
Free health and wellbeing programs to support your health challenges
Live your healthiest, happiest life with CBHS Extras cover:
Benefits for proactive health checks e.g. bone density tests, eye screenings
Keep up your care with telehealth and digital options
Save on dental and optical with CBHS Choice Network providers