At CBHS we help you manage your health challenges. We believe in offering you the services, support and tools you need to live your best life.
Our Better Living Programs are available to support eligible members towards a healthier lifestyle. Each Better Living Program is subject to its own eligibility criteria.
Contact us for more information and to confirm your eligibility for a program.
A message from our CBHS Group CEO on COVID-19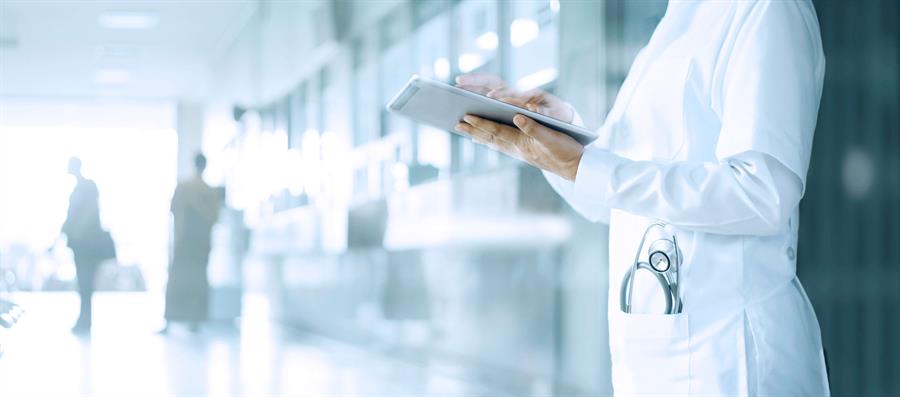 Dear valued members,
I would like to provide an update regarding COVID-19 (Coronavirus) and the measures we've taken to help slow the spread of the virus and protect our workforce and the community.
We began activating our organisation's Pandemic Plan on 23 January 2020. Due to the escalating situation, the CBHS Pandemic Committee made the decision to progressively move to stage 4 of the plan on Friday 13 March, which means that approximately 70% of our workforce are now working from home. We have progressively enacted our Business Continuity Plan (BCP) with this in mind.
We were informed on Tuesday evening this week by an employee that they had been contacted by the Department of Health and identified as having had close contact with a confirmed COVID-19 case. As a result, we took the immediate precautionary step of closing our Parramatta offices, conducting deep cleaning of those facilities and identifying and asking 10 other employees who had come into close contact on Monday with this employee to begin self-isolation. These employees are being closely monitored and our thoughts are with them in these uncertain times.
The above activities and initiatives may have had an adverse impact on our members' experience, for those who have been trying to reach our Member Care team by phone this week. We appreciate your patience and understanding during these difficult and unique times.
Our Parramatta offices are expected to reopen today, Thursday 19 March, and we expect service levels to progressively improve as staff not currently working from home are able to return to the building.
To our members, we thank you for your support and encourage you to make use of our online Member Centre and app to interact with us where possible.
I'd also like to provide a short update on other precautionary steps we've taken within CBHS Group.
These include:
Appointing a CBHS COVID-19 Committee to closely monitor the situation and make decisions regarding business continuity, policies and all other COVID-19 related matters. The Committee, which meets daily, is comprised of executive leaders, senior leaders and key business stakeholders.
Issuing daily COVID-19 communications to all employees.
Implementing a precautionary 'work from home' requirement for all employees who are enabled to do so. Most of our workforce are now working from home, with plans to enable the remaining teams to work from home as soon as possible.
Ensuring all employees who have recently returned from overseas or are showing any flu-like symptoms are self-isolating for 14 days, in line with the Australian Government's guidelines .
Introducing a Special Pandemic Leave policy to support any of our employees impacted by COVID-19.
Cancelling all non-essential business travel.
Restricting visitors to all CBHS offices.
Reinforcing personal hygiene and social distancing measures, including availability of disinfectants, masks and hand sanitisers at all offices.
Increasing office cleaning services.
In light of our Prime Minister's statement this week that this situation is likely to continue for at least six months, our team has been working closely with both internal experts and representatives from the Australian Government's Department of Health. We intend to provide members with important business updates plus detailed advice to help protect themselves and their families over the coming months. Please look out for these communications in our Member centre online portal, Facebook and LinkedIn.
We are also in close contact with the Chief Medical Officer of the Commonwealth Bank plus other senior key stakeholders at the Bank who are extremely supportive of these measures and aligned to our shared goals of containment, protection and staying in good health.
We continue to be available to answer any questions you may have and to support you and your family communities through these testing times.
Please practice good personal hygiene, social distancing etiquette, and I trust you can remain safe and be in your best of health.
For questions or concerns, please reach out to us at help@cbhs.com.au.
Kind regards,
Andrew Smith, CBHS Group Chief Executive Officer & Executive Director
Health and wellbeing
programs & support
You Belong to More with CBHS Hospital cover:
Greater choice over your health options including who treats you
Get care at home with Hospital Substitute Treatment program
Free health and wellbeing programs to support your health challenges
Live your healthiest, happiest life with CBHS Extras cover:
Benefits for proactive health checks e.g. bone density tests, eye screenings
Keep up your care with telehealth and digital options
Save on dental and optical with CBHS Choice Network providers