At CBHS we help you manage your health challenges. We believe in offering you the services, support and tools you need to live your best life.
Our Better Living Programs are available to support eligible members towards a healthier lifestyle. Each Better Living Program is subject to its own eligibility criteria.
Contact us for more information and to confirm your eligibility for a program.
A new period in workplace history: introducing Menstrual Leave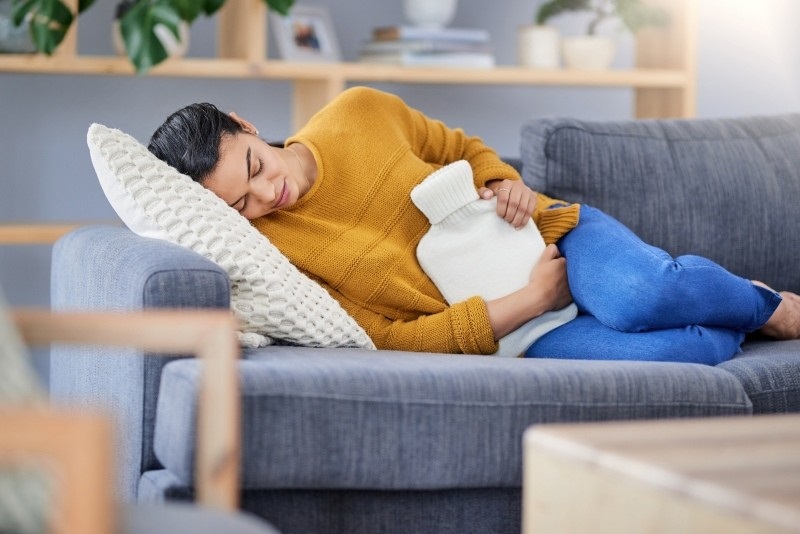 A lot of women dread 'that time of the month'. It can be painful and involve heavy bleeding, mood swings and heightened sensitivity, but menstruation can also create a lot of shame and the need to hide from the world. Unfortunately, some women don't feel they can take the time to recuperate.
In fact, according to a recently published Dutch study, the stigma surrounding a woman's menstrual cycle is so great, many women continue to go to work in spite of a painful or challenging period. Needless to say, their focus is compromised and, as a result, the quality of work deteriorates. The study found that this presenteeism – or working while unwell – is a key reason why, on average, menstrual symptoms account for almost nine days in lost productivity per woman each year.
Employers are taking notice of this phenomenon and recognising that menstrual symptoms are 'real' and women shouldn't be expected to suffer in silence every month.
Many organisations around the world are now actively implementing Menstrual Leave so that women can benefit from time off without the need to access their Sick Leave.
"When a woman has her period, she's not sick, so using her Sick Leave isn't appropriate – or fair."
A worldwide movement that began in Victoria, Australia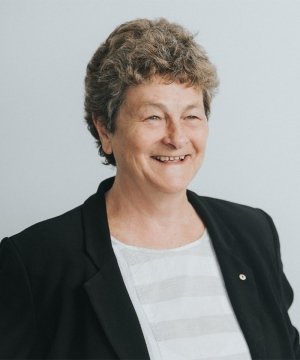 Mary Crooks AO,
Executive Director,
Victorian Women's Trust
Spearheading this important workplace change for women all over the world, is Mary Crooks AO and her team at the Victorian Women's Trust. As Executive Director of the Trust since 1986, Mary played an instrumental role in shining a light on the need for Menstrual Leave.
We had the pleasure of speaking with Mary recently on the 'quiet revolution' that began with a simple meeting in her office eight years ago. Here's what Mary had to say:

"In 2013 menstrual education was very non-mainstream, almost on the fringes.

So when a group of menstrual educators approached the Victorian Women's Trust with their proposal to join forces, we weren't convinced. But they were very impressive. They'd been working for years with women and girls in the area of positive menstrual education. At that time, all they wanted was a formal credential of their work. I leant forward and I said, "Surely we can do better than that."
The shame surrounding menstruation deserved more attention – and taboo-busting.

We started off by surveying close to 3,500 women globally and it was the biggest of its kind. We asked women about their experiences and attitudes towards menstruation and menopause. The results rocked us. I had made the erroneous assumption that savvy young women would have a much more liberated approach to their own menstrual cycle. But this wasn't the case. The awkwardness, stigma and embarrassment that was present in my generation, still exists today. Women are not in touch with their cycle despite having children, and I'm in that category; I soldiered on through menopause thinking, this was my lot.
"Menstrual Leave creates happier workplaces where men and women understand and respect each other more."
The results overwhelmingly pointed to the fact that most women are ill-informed and burdened.

We're also not supported and largely quite ignorant about our bodies when it comes to menstruation. It seems that we just accept the stigma that goes with our monthly cycle, unfortunately, when we do this, we're denying ourselves as women.
The stigma and embarrassment women feel around their period is real and damaging.

As the project's momentum grew, the younger women in our office began questioning their own attitudes about, and experiences of menstruation and then they really opened up about it. That was when we were galvanised to take greater action. It was clear we needed a Menstrual Leave policy. If you think about it, when a woman has her period, she's not sick, so why should she be using her Sick Leave to take the time off she may need? Two of these younger women in our office in their late 20s developed our policy.
Menstrual Leave policy is gaining momentum

It's not yet widespread, but different unions are starting to take up the issue now and trying to embed it in their enterprise bargaining. Different countries have also endorsed it. I believe it will come to be recognised as a valid workplace provision over the next decade. It's like a slow awareness in much the same way as Domestic Violence leave has been formalised, Menstrual Leave will follow suit. I also think that corporates will get on board too, because it works and creates happier workplaces where men and women are more understanding and respectful of one another – this is just one great outcome of positive menstrual culture."
The benefits of introducing Menstrual Leave in the workplace can include:
Greater staff acquisition and retention
Employees see that their employers genuinely care about them
Higher levels of productivity
Women are less likely to take extra days off around their period
Increased participation by women in the workplace.
As companies create progressive workplaces, women will stay and be attracted by them.
"It's about women really being seen by their partners, families and employers and not spurned because of their period."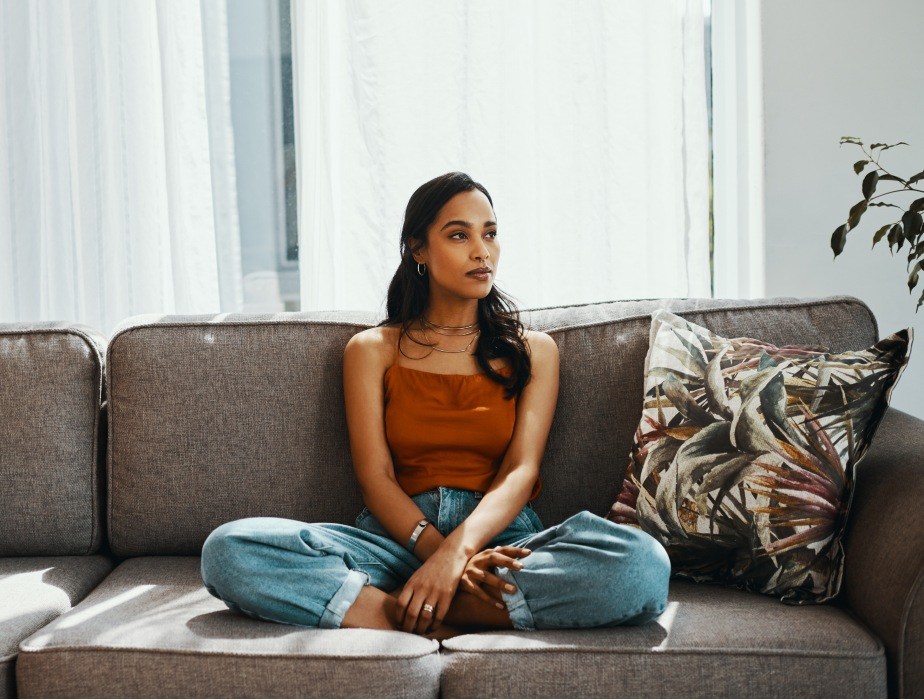 The ground-breaking survey also inspired the book, About Bloody Time

Described as both a 'balm and fire starter', the book was written by Karen Pickering and menstrual educator Jane Bennet. It's based on an engaging and honest combination of research and the lived experiences of the thousands of women Mary and her team surveyed, and spoke with in separate discussions around her State.
As Mary explains,
"Once we reviewed the global results from women of all ages, ethnicities and religions, we realised women are relatively ignorant about their cycle from puberty to menopause. They simply don't have the knowledge about their body. So we put it in plain language right at the front of the book. We wanted women to feel almost reverential towards their monthly cycle. It's not about pushing any agenda or message in a strident or overly academic way. Frankly, we have to bust the taboo because as long as women feel it, they won't be free of the stigma and shame. It's about making all the opportunities and resources available for women so that they're really being seen by their partners, families and employers and not being spurned because of this so-called 'unhygienic' time of the month."
"It's about inspiring women to feel more reverential towards their monthly cycle; there's great majesty in it."
Making Menstrual Leave commonplace all over the country is in your hands

A passionate advocate for the empowerment of women everywhere, Mary Crookes wants to encourage everyone to take up the cause for Menstrual Leave in their own state,
"It's up to you. Get in touch with like-minded individuals, groups and organisations. We all have the power to make real and lasting social change happen. Speak to your union, your employers, your children's teachers and school principals. There are so many things you can do, anywhere you are in the world actually, to begin the process of change. We're all more powerful than we think."
All information contained in this article is intended for general information purposes only. The information provided should not be relied upon as medical advice and does not supersede or replace a consultation with a suitably qualified healthcare professional.
Sources:
Ourselves at Work - Victorian Women's Trust (vwt.org.au)
Menstruation (periods) | healthdirect
Productivity loss due to menstruation-related symptoms: a nationwide cross-sectional survey among 32 748 women | BMJ Open
Health and wellbeing
programs & support
You Belong to More with CBHS Hospital cover:
Greater choice over your health options including who treats you
Get care at home with Hospital Substitute Treatment program
Free health and wellbeing programs to support your health challenges
Live your healthiest, happiest life with CBHS Extras cover:
Benefits for proactive health checks e.g. bone density tests, eye screenings
Keep up your care with telehealth and digital options
Save on dental and optical with CBHS Choice Network providers