At CBHS we help you manage your health challenges. We believe in offering you the services, support and tools you need to live your best life.
Our Better Living Programs are available to support eligible members towards a healthier lifestyle. Each Better Living Program is subject to its own eligibility criteria.
Contact us for more information and to confirm your eligibility for a program.
Are you thinking about weight loss surgery?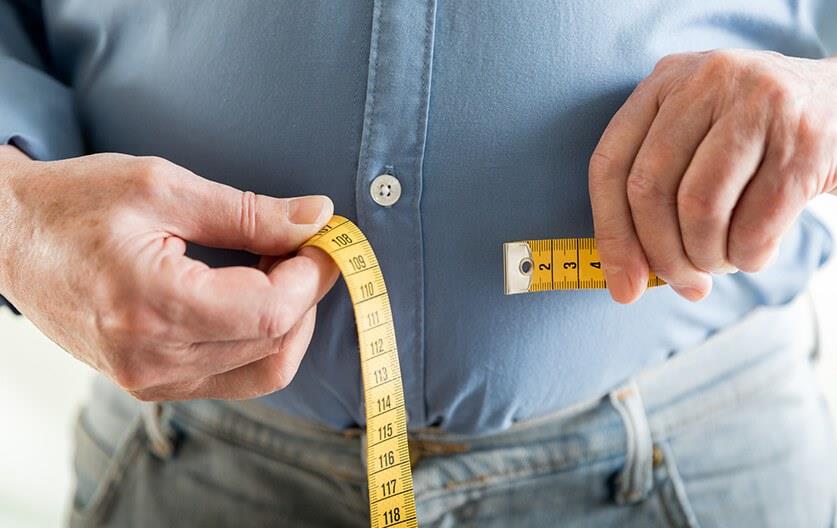 Many Australians are carrying a few extra kilos. According to the Australian Bureau of Statistics 2017-2018 National Health Survey, 67% of adults are either overweight or obese. Carrying extra weight increases your risk of developing lifestyle diseases including heart disease, stroke, type 2 diabetes and many cancers. If you're overweight or obese and haven't been able to lose weight by other means, you might be considering weight loss surgery.
What is weight loss (bariatric) surgery?
Weight loss surgery or bariatric surgery reduces the size of your stomach. When your stomach is smaller, you'll feel full after eating only a small amount of food and be less likely to overeat. This will hopefully result in absorbing fewer calories and losing weight.
In Australia, the three most common weight loss surgeries include:
1. Lap band surgery(also known as gastric banding) - where an adjustable band is put around the top part of your stomach. This creates a very small pouch that increases the time food remains in the top part of your stomach.
2. Gastric bypass surgery - where a small stomach pouch is created by stapling. This decreases the size of the stomach and changes the way the stomach and small intestine absorb food. Food bypasses most of the stomach and fewer calories are absorbed.
3. Gastric sleeve surgery- where a large part of your stomach is removed, including the part that produces the hormone responsible or hunger.
When should you get weight loss surgery?
You'll need to ask your doctor if weight loss surgery is right for you. Your doctor will usually only recommend surgery if your body mass index is over 40. Weight loss surgery should be a last resort and the first steps should always be to modify your diet and exercise routine to see if you can lose weight. There are also medications available that can help you lose any extra kilos.
Are there any risks?
Every surgical operation involves a level of risk. It's best to ask your doctor and the surgeon what the level of risk will be for the surgery you're considering.
What to expect after weight loss surgery
Weight loss surgery may help with initial weight loss, but to continue to lose weight or keep it off you will need to make significant lifestyle changes. A dietitian or nutritionist may assist you to make these changes.
How can you find out the cost?
Before going into hospital, you should ask for a quote from all the specialists and medical professionals that will treat you. That way you'll know your out-of-pocket expenses before admission. Knowing how much your treatment will cost is called informed financial consent.
You should ask for an itemised quote or informed financial consent from the following:
your hospital
any medical professionals that will treat you including your anaesthetist, surgeon, radiologist, and pathologist
your private health insurer for any out-of-pocket costs you may have to pay
Sources
https://www.aihw.gov.au/reports/hospitals/ahs-2014-15-weight-loss-surgery/summary
http://www.aihw.gov.au/overweight-and-obesity/
https://www.betterhealth.vic.gov.au/health/conditionsandtreatments/obesity-surgery
https://www.healthdirect.gov.au/guide-to-bariatric-surgery
http://www.ombudsman.gov.au/publications/brochures-and-fact-sheets/phio/the-pre-existing-conditions-rule
https://www.ombudsman.gov.au/publications/brochures-and-fact-sheets/factsheets/all-fact-sheets/phio/informed-financial-consent
https://www.racgp.org.au/afp/2017/july/bariatric%E2%80%93metabolic-surgery-a-guide-for-the-primary-care-physician/
https://theconversation.com/three-charts-on-australias-growing-rates-of-weight-loss-surgery-78523
All information contained in this article is intended for general information purposes only. The information provided should not be relied upon as medical advice and does not supersede or replace a consultation with a suitably qualified healthcare professional.
Health and wellbeing
programs & support
You Belong to More with CBHS Hospital cover:
Greater choice over your health options including who treats you
Get care at home with Hospital Substitute Treatment program
Free health and wellbeing programs to support your health challenges
Live your healthiest, happiest life with CBHS Extras cover:
Benefits for proactive health checks e.g. bone density tests, eye screenings
Keep up your care with telehealth and digital options
Save on dental and optical with CBHS Choice Network providers