At CBHS we help you manage your health challenges. We believe in offering you the services, support and tools you need to live your best life.
Our Better Living Programs are available to support eligible members towards a healthier lifestyle. Each Better Living Program is subject to its own eligibility criteria.
Contact us for more information and to confirm your eligibility for a program.
Understanding asthma medications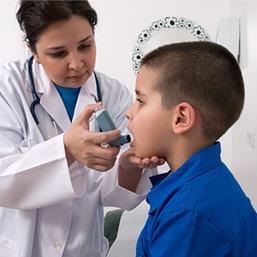 What is asthma?
Asthma is a common chronic respiratory condition that affects the airways. Symptoms can include difficulty breathing, coughing, chest tightness and wheezing. According to the 2017-2018 Australian Bureau of Statistics National Health Survey, there are around 2.7 million Australians with asthma. We don't completely understand the cause of asthma but it seems it can be linked to both genetic and environmental factors. There is some evidence to suggest that exposure to chemicals, particles and dust can increase the risk of developing asthma. People with asthma often also experience eczema and allergic rhinitis. There is no cure for asthma, but the symptoms can be managed and in some cases prevented with medication.
Medications for Asthma
Relievers and preventers are the two main groups of asthma medications. As the names suggest, preventers are used to prevent asthma symptoms and relievers are used to relieve asthma symptoms when needed. The aim is to use the lowest possible dose to control the symptoms.
Relievers
Relievers are also called bronchodilators because they relax or dilate your airways. They are very fast acting and often work within minutes and last up to four hours. If you have asthma, you should carry around a reliever medicine (e.g. a "puffer") with you at all times. A reliever usually comes in a blue or grey inhaler. Ventolin is a common reliever medication. You can usually get reliever medication from a pharmacy in Australia without a prescription. It's important to remember to only use the reliever medication if you have symptoms or as instructed by your doctor. Some side effects of using relievers include nervousness, anxiety, and a fast heartbeat.
Preventers
Preventer medications are used to help control asthma symptoms and prevent asthma attacks. They reduce mucus and swelling and make airways less sensitive. They work slowly and must be taken every day as directed to work properly. It's important to keep taking preventer medications even if you don't have any symptoms. Preventer medications can cause side effects such as a hoarseness of the voice and thrush (a type of throat infection). You'll generally need a check-up one to three months after starting preventer asthma medication.
Using an inhaler
It's important to use your asthma inhaler correctly to make sure you're getting the benefit of the medication. Your doctor or nurse can show you how to correctly use your inhaler. There are slightly different instructions for using each type of inhaler. To find out how to use an inhaler or a nasal spray, you can watch these instructional videos from the National Asthma Council.
Adjusting asthma medications
It's important to have regular check-ups with your doctor to manage your asthma. Depending on your symptoms, there may be times where your doctor suggests increasing or decreasing your medication. Adults should have an asthma check-up every six to 12 months, even if you feel like your symptoms are under control. Children with asthma that is under control also need to have a check every three to six months.
More information
Phonelines
Call Asthma Australia on 1800 278 462 to speak with an Asthma Australia educator.
Websites
Sources
https://www.asthmahandbook.org.au/
https://www.nationalasthma.org.au/understanding-asthma/treatment-and-medicines
https://asthma.org.au/about-asthma/understanding-asthma/what-is-asthma/
https://www.healthdirect.gov.au/asthma
https://www.healthdirect.gov.au/asthma-medication
https://asthma.org.au/about-asthma/understanding-asthma/statistics/
https://asthma.org.au/wp-content/uploads/2019/08/v1_National-Health-Infographic-2017-18.jpg
https://www.healthdirect.gov.au/how-to-use-an-asthma-inhaler
https://healthywa.wa.gov.au/Articles/A_E/Asthma-medications-and-inhaler-devices
https://www.nationalasthma.org.au/living-with-asthma/how-to-videos
All information contained in this article is intended for general information purposes only. The information provided should not be relied upon as medical advice and does not supersede or replace a consultation with a suitably qualified health care professional.
Health and wellbeing
programs & support
You Belong to More with CBHS Hospital cover:
Greater choice over your health options including who treats you
Get care at home with Hospital Substitute Treatment program
Free health and wellbeing programs to support your health challenges
Live your healthiest, happiest life with CBHS Extras cover:
Benefits for proactive health checks e.g. bone density tests, eye screenings
Keep up your care with telehealth and digital options
Save on dental and optical with CBHS Choice Network providers