At CBHS we help you manage your health challenges. We believe in offering you the services, support and tools you need to live your best life.
Our Better Living Programs are available to support eligible members towards a healthier lifestyle. Each Better Living Program is subject to its own eligibility criteria.
Contact us for more information and to confirm your eligibility for a program.
CBHS member Colin talks how a life-changing injury can happen in an instant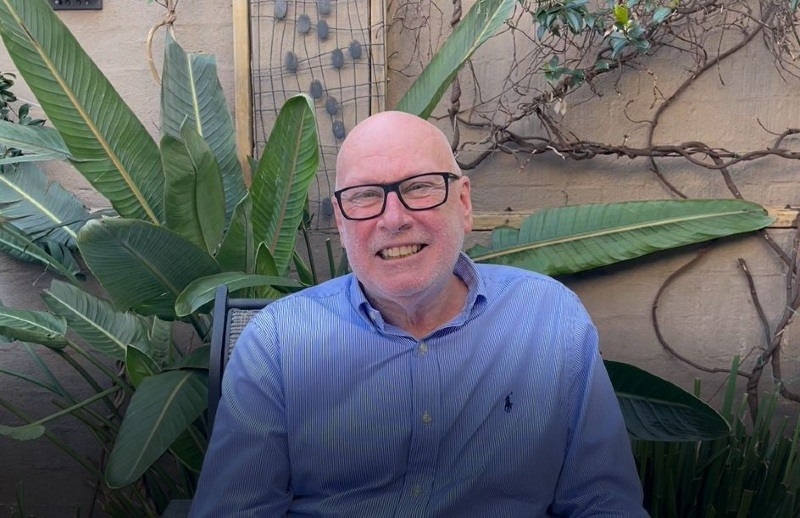 Colin Watson and his team spend their days helping Commonwealth Bank customers dealing with financial difficulties. An ordinary day turned extraordinary for Colin, meaning he was all of a sudden, the one in a vulnerable place, reliant on others for care and support.
It was a weekend afternoon in September 2020 when Colin set out to do some 'lockdown gardening' at his Diamond Creek home, on the outskirts of Melbourne. He stepped backwards out of the garden, slightly twisting his back in the process, which sent a jolt of pain down his leg. He thought to himself, "that hurt" and headed inside to take it easy.
By evening, things weren't getting any better.
"By seven 'o' clock, I found myself lying flat on the ground and I couldn't get up. The pain was exacerbating dramatically. My wife has a medical background and she suggested some stretching exercises… that wasn't good!"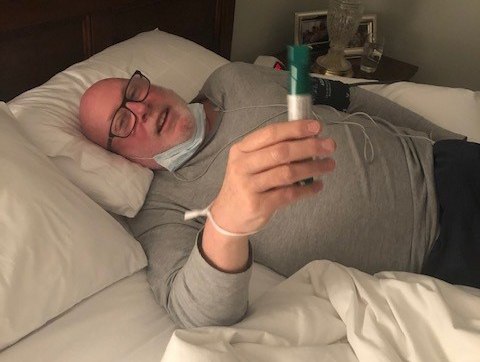 By 11pm, Colin was in extreme pain in an ambulance heading to hospital. As it was the middle of COVID lockdown, the ambulance had a smooth run through the empty streets. Colin was even able to nominate his preferred private hospital, which is sometimes not possible in an emergency.
"As strange as it sounds, I was very grateful, as this allowed me to get to the hospital where my surgeon works from".
In the past, Colin had used an orthopaedic surgeon for a much more minor back issue. He jumped at the chance to have someone treat him that he knew and trusted.
"I had my wallet with me – I don't know why. I perhaps always carry my wallet. But in that wallet was my CBHS card. That was my first comfort point. When I rolled up to the hospital and they asked if I had private cover, I quickly dragged out my CBHS card and that was a good feeling right from the beginning I've got to say. I couldn't have been more comfortable to know that I was going into a pretty serious event and I knew I had that behind me."
"I couldn't believe the level of pain that I was in. The ambulance people were fantastic, and they got me straight through into emergency, where I started having scans to see what had gone on. They determined that I had a collapsed disc in my lower spine and by 5am I was in emergency surgery."
Colin had a lumbar decompression operation, but unfortunately the nerves running to his left leg had been crushed by the disc. The damage to the nerves meant that he was experiencing a condition called 'drop foot'.
"My nerves have to regrow from my lower spine right down my leg. And my foot won't raise until they do. Because I can't lift my foot, I'm a falls risk. That's the issue I still have today, and I'm working through that slowly."
Colin's surgery went well, and he headed to the ward to begin his recovery. Amid Victoria's COVID-19 lockdown, tough restrictions meant that Colin wasn't able to have any visitors during his stay, not even his wife. That's why what happened next made even more of an impression on him.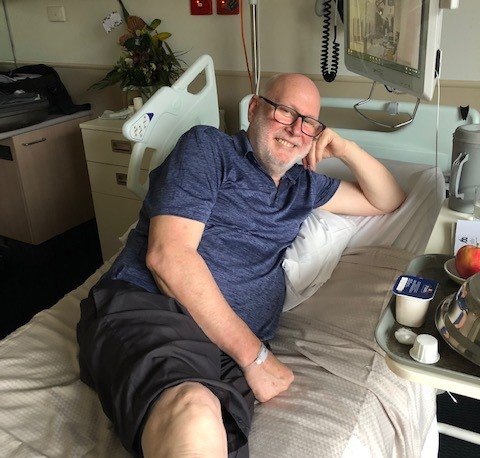 "CBHS contacted me while I was still in hospital, laying in bed. They just wanted to see how I was going and what they could do for me. I could not believe a health society would do that – usually you hear the horror stories. I was so pleased, I felt at ease. It was super impressive. It could not have been more comforting to have them call to see how I was going and then set the pathway forward for me as a patient."
After four long weeks, Colin was delighted to get out of hospital and embark on the next stage of his recovery. CBHS arranged for him to begin treatment at a rehab hospital. He spent the next six months completing twice weekly rehab sessions to recover function in his leg and back.
"I really had to learn to walk again, and stand upright without crutches, and I'm happy to say that I'm past that now. The guidance and arrangements from CBHS were fantastic because I felt comforted that I had a pathway out of this and I had all the support that I needed. I was super impressed that the programs were set and I knew exactly where I was going."
"It also took a lot of pressure off my wife and family. It was comforting that they knew I was in good hands and that put them at ease as well."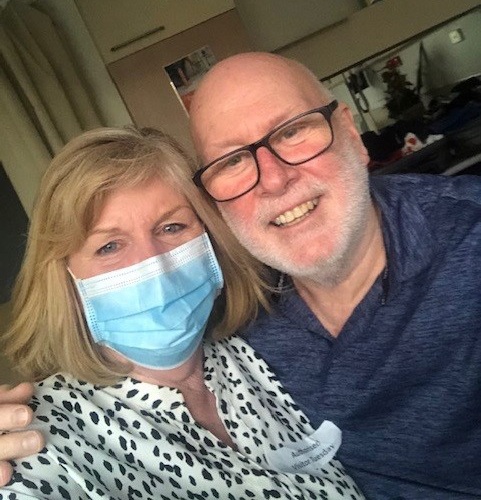 Colin has been a CBHS member for 43 years. That's as long as he has been at the Bank. Back then, CBHS was known among the staff as 'the health society'. He acknowledges that while some people tear down private health cover, he champions it.
"This experience shows me that anything can happen to anybody at any time. I'd really encourage anybody to have that in their back pocket, ready to go. You just never know what's going to happen to you. My experience is the comfort, support – not only financial – but just that emotional support you can get. And the support that provides for your family is immeasurable. I would encourage anybody to have their membership with CBHS."
"The next thing I would say to anybody is: please consider your extended family as members also. All my family are members of CBHS. Should that situation arise when anyone needs care and attention, you know they're going to get the best support."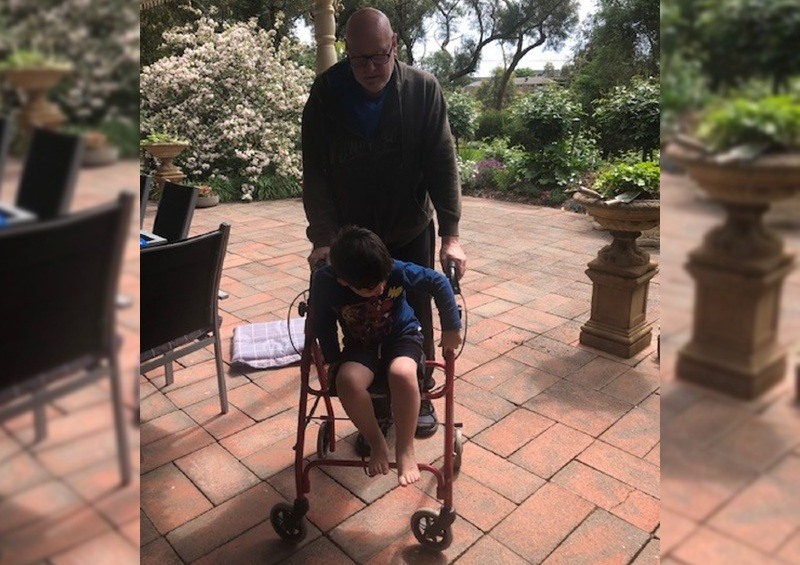 The future's looking bright for Colin. His recovery is progressing well and he's really delighted that he's been given a 'positive diagnosis'. This means that he's going to recover his function over time. Colin's rehab has even included Pilates delivered by a physiotherapist, which has had him stretching his legs further than he thought possible! The doctors say that the nerves grow back at around 1mm a day, so it's a lesson in patience until the nerves can reach the foot and begin interacting with the muscles and tendons again. Colin currently wears a foot brace, to keep the front of his foot in a lifted position so that he can walk around as normal.
"The recovery of the nerves is a slow process but I'm happy that I've got ongoing support from my health fund. The whole process has been all encompassing, and everything has just flowed for me."
Colin is also now participating in one of our CBHS Better Living programs and credits it for helping him to get healthier than he has ever been. A healthy body and mind is going to help him achieve the best results in his ongoing recovery.
"That gives me a great sense of happiness and I couldn't be more appreciative of the support that I've been given."
Health and wellbeing
programs & support
You Belong to More with CBHS Hospital cover:
Greater choice over your health options including who treats you
Get care at home with Hospital Substitute Treatment program
Free health and wellbeing programs to support your health challenges
Live your healthiest, happiest life with CBHS Extras cover:
Benefits for proactive health checks e.g. bone density tests, eye screenings
Keep up your care with telehealth and digital options
Save on dental and optical with CBHS Choice Network providers