At CBHS we help you manage your health challenges. We believe in offering you the services, support and tools you need to live your best life.
Our Better Living Programs are available to support eligible members towards a healthier lifestyle. Each Better Living Program is subject to its own eligibility criteria.
Contact us for more information and to confirm your eligibility for a program.
Constipation: just the (hard) facts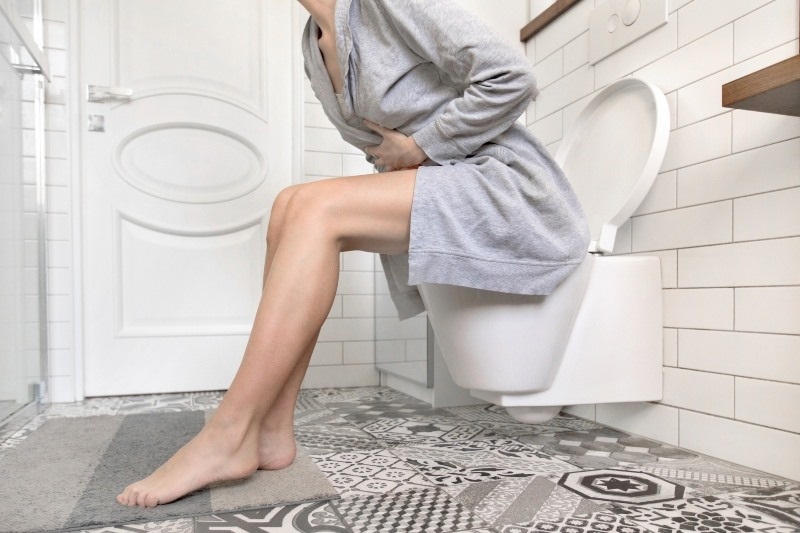 Let's face it, our bowel movements are not exactly great dinner party conversation. In fact, for many of us, constipation may be our dirty little secret. You're supposed to be regular, right? Number two should be a smooth experience. But what if it isn't?
On the regular
We all have different shapes, sizes and yes, even poo routines. Some of us can go every day, or even three times a day (this is fine if your stools are formed – yes, it's a thing, a healthy thing).
But if you've heard that it's also normal to go every few days, this is far from ideal. Your body is working hard for you each day and producing waste in the process. And, not to put too fine a point on the poo, your body needs to eliminate this waste preferably daily, or at least every other day.
More common than you think
If it's been two or three days since you last had a good old fashioned clear-out, it's not necessarily an alarm bell, it's actually very common to have constipation and usually doesn't last very long. We'll all experience it at some point in our lives.
You are officially 'backed-up' if you've had less than three bowel movements in a week. The elderly are also more likely to get constipated and while it's not necessarily a normal part of the aging process it can be a factor; as you get older, medication and reduced intestinal muscle contractions can make you less regular.
And no, you're not imagining things, being constipated can also make you feel queasy.
"Your bowel is your body's in-built detox centre."
When it takes longer than usual for food to travel through your colon, it causes a build-up of toxins which creates that nauseous feeling. Although the uneasy sensation isn't a great feeling, the good news is that your body is talking to you all the time! So, it pays to listen.
You may experience some, or all of these constipation symptoms
hard, lumpy stools
straining, feeling blocked
stomach cramps
lower back pain
nausea
mild irritability.
The last point here is interesting - irritability.
"Yes, constipation can have an effect on your moods."
Did you know that there is a strong connection between your gut and your brain? A lot of research has come to light in the last couple of years about this but here's a quick summary:
There is a network of nerve cells in your gut called the Enteric Nervous System (ENS) – it's also known as the 'mini brain' because it works independently, just like the brain. Your digestive system sends electrical messages to your brain which create the feelings of nausea, hunger and even joy or sadness. So, when you're constipated – which is obviously not a happy place for your gut – your brain gets the message – literally!
"95% of your body's serotonin – your feel-good hormone – is found in your digestive tract."
Serotonin also helps with your digestion.
What causes constipation?
There are quite a few factors that could affect your regularity including a lack of:
water
fibre
exercise
relaxation.
Constipation is also common in the following instances:
taking laxatives too often
pregnancy
due to get your period
if you have Parkinson's disease, multiple sclerosis or diabetes
you're taking medication such as iron tablets or some painkillers
you have issues with your digestive tract like irritable bowel syndrome, diverticulits or haemorrhoids
you're experiencing emotional problems including grief, depression or anxiety.
Another little known reason is ignoring the urge to go.
If you're a Seinfeld fan, you may remember that iconic episode where Kramer couldn't find a toilet, suppressed the feeling and days later was downing fibre and water like there was a global shortage. Moral of the story: don't resist the urge. Constipation is no laughing matter in the long term so, if yours lasts more than a week, make sure you book in to see your GP. They'll ask you a few questions and most likely request a stool sample. Remember, the more details you provide, the better.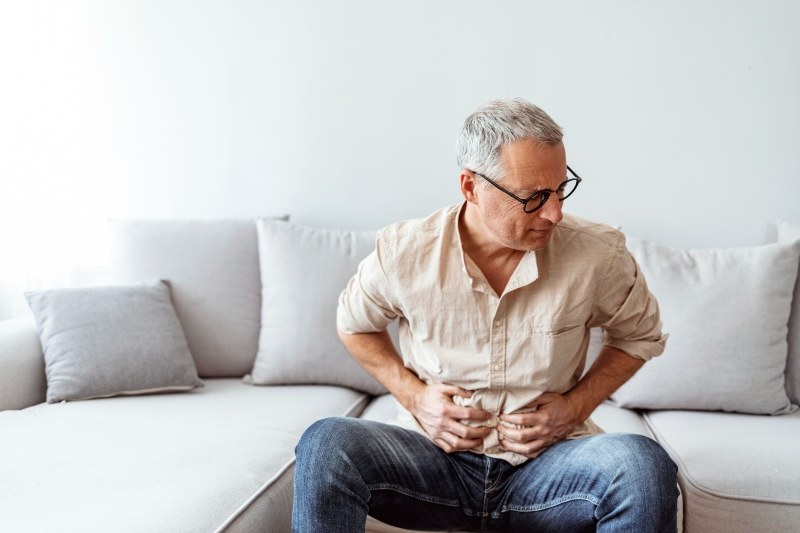 Putting the squeeze on constipation
A few quick changes to your diet and lifestyle and you can get your gut back on track. Try these natural ways to relieve constipation:
Drink more water, eat more fibre
If you're looking for safe and effective constipation treatment, it's simple. Water, water, water plus the f-word your gut loves – and there are two kinds:
Soluble fibre, which dissolves in water, can be found in lots of fruits and vegetables, oats and legumes. Meanwhile, insoluble fibre is in nuts and seeds and even the skins of fruits and vegetables; these are genuine 'goodies for your gut' because they do a great job of bulking up your poo making it travel faster through your intestines. So, if you're looking for foods to help with constipation, try to eat more cereals, pasta, nuts, seeds and grain breads – just remember to drink extra water if you're planning on a high-fibre breakfast.
"Fibre is famous for absorbing more water from your gut, so you'll need to drink more to make up for it."
Foods that are natural laxatives
Mother Nature has already done a great job of filling the world – and your plate – with lots of natural laxatives that can work wonders on your digestive tract and regularity.
Here's a quick list for you to digest:
Watermelon - the super high water content is great for your bowels
Blueberries and strawberries
Dark, leafy greens like kale and spinach
Raisins are great stool softeners
Chia and flaxseeds – these high-fibre beauties can keep your stools in great shape
Citrus fruits – reduce bloating and contain bowel-stimulating pectin.
Exercise and relaxation
If you're working more from home these days, chances are, you're not as active as you need to be. Naturally, your bowel will respond – or not – to a more sedentary lifestyle. Often, something as refreshing as taking a walk can get things moving for you. You can also try acupressure or even shiatsu massage. A yoga or meditation practice are also great ways to keep stress levels down and the good vibes up.
Make time for the toilet
It sounds silly, but it can be very effective. For some people, setting a poo schedule helps. The key is knowing your body and when your 'signals' are the strongest. After breakfast, or lunch? Listen to your body.
You can also take constipation medication like laxatives which are available over-the-counter.
The be all and end all
Want to stay regular? Well, by now you should know that, it's not about running a weekly marathon or eating your body weight in prunes. Just like everything in life, moderation is key.
So, when we're talking about doing a 'number two' on time, plenty of water, exercise, relaxation and a diet rich in fruit and vegetables can count for a lot.
Prevention is always better than cure when it comes to the ultimate 'constipation treatment'.
All information contained in this article is intended for general information purposes only. The information provided should not be relied upon as medical advice and does not supersede or replace a consultation with a suitably qualified healthcare professional.
Sources:
Constipation - Better Health Channel
Constipation - Symptoms and causes - Mayo Clinic
Can Constipation Cause Nausea? Causes, Other Symptoms, and Treatment (healthline.com)
Brain Gut Connection | The Gut Centre
Health and wellbeing
programs & support
You Belong to More with CBHS Hospital cover:
Greater choice over your health options including who treats you
Get care at home with Hospital Substitute Treatment program
Free health and wellbeing programs to support your health challenges
Live your healthiest, happiest life with CBHS Extras cover:
Benefits for proactive health checks e.g. bone density tests, eye screenings
Keep up your care with telehealth and digital options
Save on dental and optical with CBHS Choice Network providers