At CBHS we help you manage your health challenges. We believe in offering you the services, support and tools you need to live your best life.
Our Better Living Programs are available to support eligible members towards a healthier lifestyle. Each Better Living Program is subject to its own eligibility criteria.
Contact us for more information and to confirm your eligibility for a program.
Cyberbullying and your child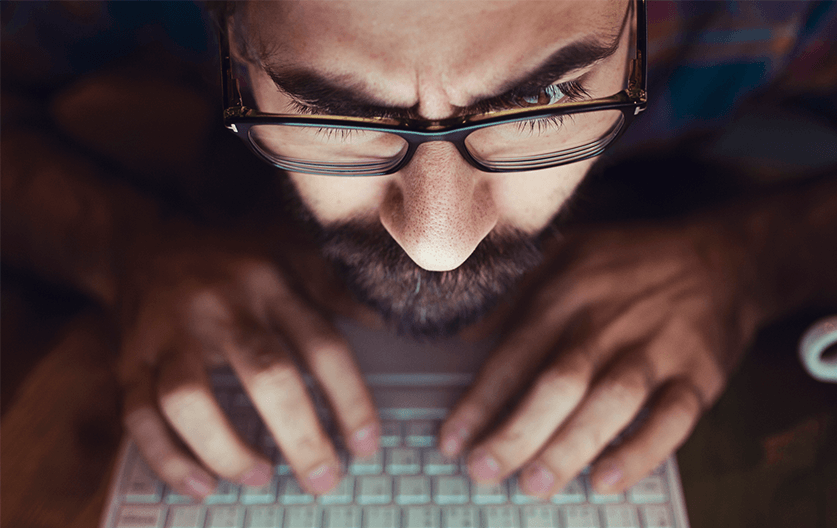 Cyberbullying is now a major problem with around 25% of children reporting being at the receiving end of online harassment. It can leave victims feeling powerless and vulnerable, anxious and alone. It can cause disinterest in school, social activities and life in general, and can even result in depression. In fact, cyberbullying, in extreme cases, can have fatal consequences.
What is cyberbullying?
Cyberbullying is the use of technology to harass, threaten, embarrass, or target another person. Sometimes it's easy to spot in the form of a tweet, text or Facebook post, but sometimes it's hidden away for a victim to battle alone. Most children are reluctant to report bullying, so it can be hard to know how many children it affects.
Cyberbullying can sometimes happen accidently, with the impersonal nature of text messages, IMs, and emails making it hard to accurately interpret the sender's tone. But repeated message posts that attack someone directly on a personal level are undeniably online harassment.
Cyberbullying can include:
mean text messages
harsh emails
starting or spreading rumours about someone online
posting or sharing embarrassing pictures or videos of someone without their permission
setting up fake profiles and posing as someone else
creating cruel websites as an attack on someone.
What's to blame for the rise of cyberbullies?
Mobile phones and computers aren't solely to blame for today's cyberbullying trends. Social media sites can be used for positive activities, like connecting with friends and family, education and entertainment, but they can also be used to hurt other people.
Cyberbullying could be on the rise because people generally feel safer to say what they want when they're hidden behind a computer screen or device.
What are the signs of cyber-bullying?
As long as children have access to a phone, computer, or other communication device, they are at risk of cyberbullying.
According to the Raising Children Network, if your child is experiencing cyberbullying, they may show some of the following signs:
School and social life
refusing to go to school
starting to get lower marks than usual
refusing to see friends
refusing to take part in sports
Technology use
appears upset after using the internet
spends more time than usual online or stops going online at all
stops what they're doing on the phone if you walk past
Emotions and behaviour
appears moody
shows obvious changes in behaviour
gets unusually angry at home
has trouble sleeping
has no appetite
feels sick or complains of frequent headaches or stomach aches
What to do if you suspect your child is experiencing cyber-bullying
Raise the issue with your child
Children may not always recognise teasing as bullying, but if you notice signs that your child might be being hassled online or by text, address it with your child. Even if you don't notice the signs, still have the conversation. It's never too early to learn how to deal with bullies.
Listen to your child
Victims of cyber-bullying are in a vulnerable state, so how you respond to your child is crucial. Your first task is to listen to your child without judgement, blame, or attempting to 'solve it'. Let them know you appreciate them opening up to you, and reassure them that you are there to listen and not out to restrict their online access. This is a fear that holds many children back from opening up about what's happening to them.
Acknowledge your child's feelings
Acknowledge your child's pain. Help them see that that the bully's actions are not a reflection of something they've done, but is a fault of the bully. It's important that you do not do anything to alienate your child further by angering, confusing or embarrassing them. Try to refrain from using the words 'just ignore them' as it's not always that easy.
Assess the problem
Gently ask questions about how long the bullying has been going on for, and how many people it involves. If they are willing to share names with you, that's great, but if not, don't push it until you know exactly what's going on. Be patient and allow your children to take their time in talking to you about it, as it may be very hard for them to open up.
Ask your child if they would like to share any of the messages or comments with you. At the very least, encourage your child to print or save hurtful examples. Should the situation worsen, or if you need to take further action, you will need documents as proof.
Ask about any retaliation on your child's part. Ask them to be entirely honest, and remind them that you won't get angry - we all do things we regret when we're scared and confused. Do, however, explain that it's important that they try to stay calm and not do anything that might get them in trouble.
Report the bullying
Report the bully and any bullying behaviour to the websites where the bullying occurred, and block the bullies from making further contact. Most social media sites and apps have easy ways to report users and harassment.
This will help to empower your child and will reduce the number of attacks. You can also enquire about receiving a new mobile phone number from your child's phone provider. Many providers will supply this free of charge if you mention the reason.
If your child is at school, think about contacting their school principal. Staff will be able to provide support for your child, and you'll be able to familiarise yourself with the school's bullying policies. If the bully is a student at the same school, they may be able to step in.
In the case of severe cyber-bullying (or any bullying, for that matter) away from school grounds, consider speaking with the police. Cyber-bullying can be a crime and can result in serious consequences in extreme cases. To read about the laws related to cyber-bullying in your state, please visit Youth Law Australia.
Ask your child to review their security and privacy settings
It's a good idea to make sure your child tightens up their security and privacy settings on their social media accounts. You can also encourage them to purge their list of friends or followers. They should limit them to their friends and people they trust.
Monitor your child's emotional health
Throughout these processes, monitor your child's emotional wellbeing and create moments in which your child can feel good about him or herself.
It's important to ensure that your child feels they have a safe and secure environment in their home. This doesn't necessarily mean taking their computer or phone away, but rather it means working with them on ways to make sure their online activity is safe and fulfilling.
Distract them with fun activities away from the online world, give them plenty of support and remind them that you are there whenever they need you. Increase the amount of time you spend together as a family and find ways to strengthen these positive friendships.
Get support
If you feel your child needs professional mental health support, there are options available. You can make an appointment with you child's GP and they can refer your child to a mental health professional. If your child is at school, they can make an appointment with the school counsellor.
Your child can also call the Kids Helpline on 1800 55 1800 for counselling support. It's open 24 hours a day, free and offers confidential support.
More Information
Sources
https://kidshelpline.com.au/teens/issues/bullying
https://www.healthdirect.gov.au/cyberbullying
https://au.reachout.com/bullying/cyberbullying
All information contained in this article is intended for general information purposes only. The information provided should not be relied upon as medical advice and does not supersede or replace a consultation with a suitably qualified child healthcare professional.
Health and wellbeing
programs & support
You Belong to More with CBHS Hospital cover:
Greater choice over your health options including who treats you
Get care at home with Hospital Substitute Treatment program
Free health and wellbeing programs to support your health challenges
Live your healthiest, happiest life with CBHS Extras cover:
Benefits for proactive health checks e.g. bone density tests, eye screenings
Keep up your care with telehealth and digital options
Save on dental and optical with CBHS Choice Network providers