At CBHS we help you manage your health challenges. We believe in offering you the services, support and tools you need to live your best life.
Our Better Living Programs are available to support eligible members towards a healthier lifestyle. Each Better Living Program is subject to its own eligibility criteria.
Contact us for more information and to confirm your eligibility for a program.
Double choc-zucchini muffins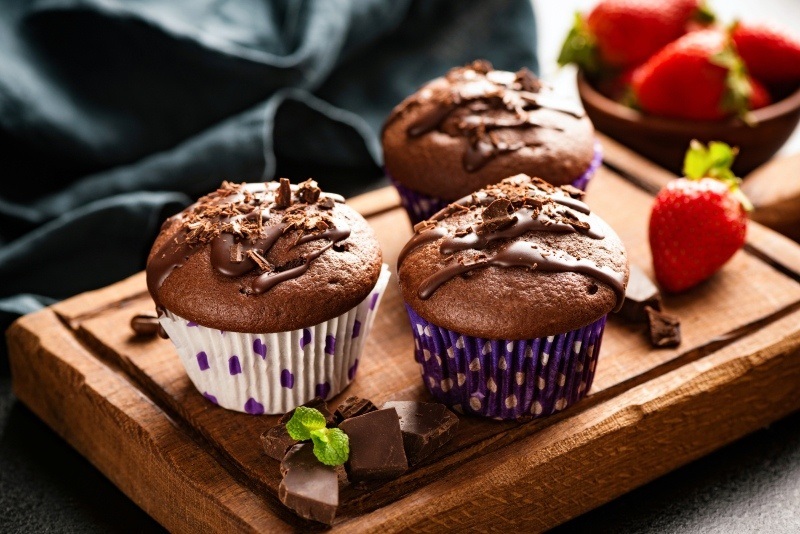 Nutritional content per serve
134 calories | Protein: 3.2g | Carb: 18g | Sugar: 8.6g | Total fat: 5g | Sat fat: 2.1g | Fibre: 2.8g | Serves 16
* Approximate values from Xyris Foodworks software

Ingredients
1 medium apple, peeled
1 cup zucchini, unpeeled
1½ cup wholemeal flour
¼ cup rolled oats
⅓ cup cacao powder
1 tsp baking powder
1 tsp baking soda
1 pinch salt
1 large egg
2 tbsp olive oil
½ cup almond milk (or milk of choice)
1 tsp vanilla essence
¼ cup maple syrup
½ cup dark chocolate baking chips
Method:
Preheat oven to 160oC and line a muffin tray with cupcake liners.
Finely grate zucchini and apple, squeezing out the excess juice as best you can. Use a paper towel for excess moisture and set aside.
In a medium bowl, mix dry ingredients: wholemeal flour, oats, cocoa powder, baking powder, baking soda, and salt.
In a separate bowl, whisk together wet ingredients: egg, olive oil, milk, vanilla, and maple syrup.
Combine dry ingredients with wet ingredients.
Add grated apple and zucchini, and choc chips, gently folding until combined.
Use a spoon to evenly distribute mixture into muffin tin.
Cook for 20 minutes or until toothpick comes out clean, then rest for 10 minutes and enjoy!
Why it's good for you:
Rolled oats and wholemeal flour are packed with fibre and contain protein and essential vitamins and minerals, including B vitamins, iron, zinc, magnesium, phosphorus, manganese and copper.
The apple and zucchini in this recipe makes it a great way to help you reach your two fruit and five veg a day, as well as being a great source of fibre!
All information contained in this article is intended for general information purposes only. The information provided should not be relied upon as medical advice and does not supersede or replace a consultation with a suitably qualified healthcare professional.
Health and wellbeing
programs & support
You Belong to More with CBHS Hospital cover:
Greater choice over your health options including who treats you
Get care at home with Hospital Substitute Treatment program
Free health and wellbeing programs to support your health challenges
Live your healthiest, happiest life with CBHS Extras cover:
Benefits for proactive health checks e.g. bone density tests, eye screenings
Keep up your care with telehealth and digital options
Save on dental and optical with CBHS Choice Network providers