At CBHS we help you manage your health challenges. We believe in offering you the services, support and tools you need to live your best life.
Our Better Living Programs are available to support eligible members towards a healthier lifestyle. Each Better Living Program is subject to its own eligibility criteria.
Contact us for more information and to confirm your eligibility for a program.
Eating smart: improve your mood, memory and focus through food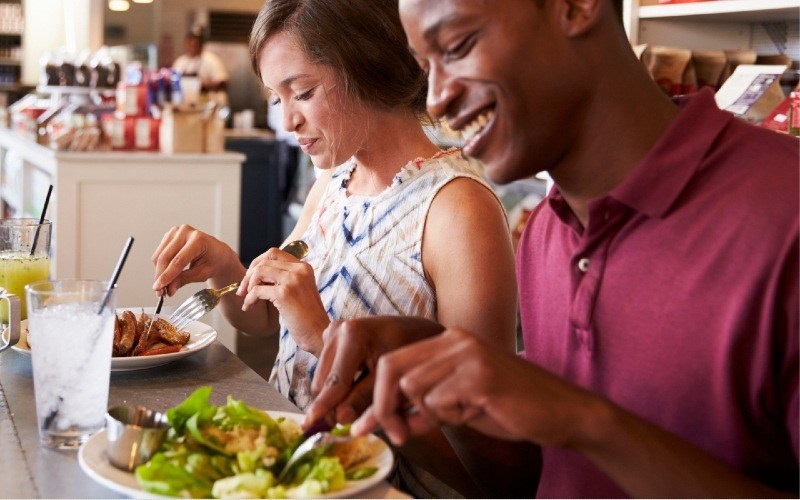 We've all heard the expression, 'you are what you eat' but how about, 'you think how you eat'? Making more balanced, healthy food choices in your day can have an amazing impact on your capacity to think, work and make decisions. In fact, there's actually a link between diet and mental health.
Making smarter food choices can impact just about everything:
mood
productivity
energy levels
stress levels
concentration
memory
problem-solving skills.
Better brainpower foods
The busier our lives become and the older we get, the more important it is to give our brain the fuel it needs for clarity, focus and emotional resilience.
They're not called 'brain foods' for nothing.
Fatty fish like salmon is packed with omega-3 fatty acids essential for high brain function
Leafy greens are packed with powerful antioxidants including vitamins A, C and E
Tea and coffee are great for your mental agility. Enjoy a cup or two between 10am and 1pm
Eggs are the 'rock stars' of vitamin B12 and folic acid which are key for memory.
"Rollercoaster eating can make you feel tired, irritable and stressed."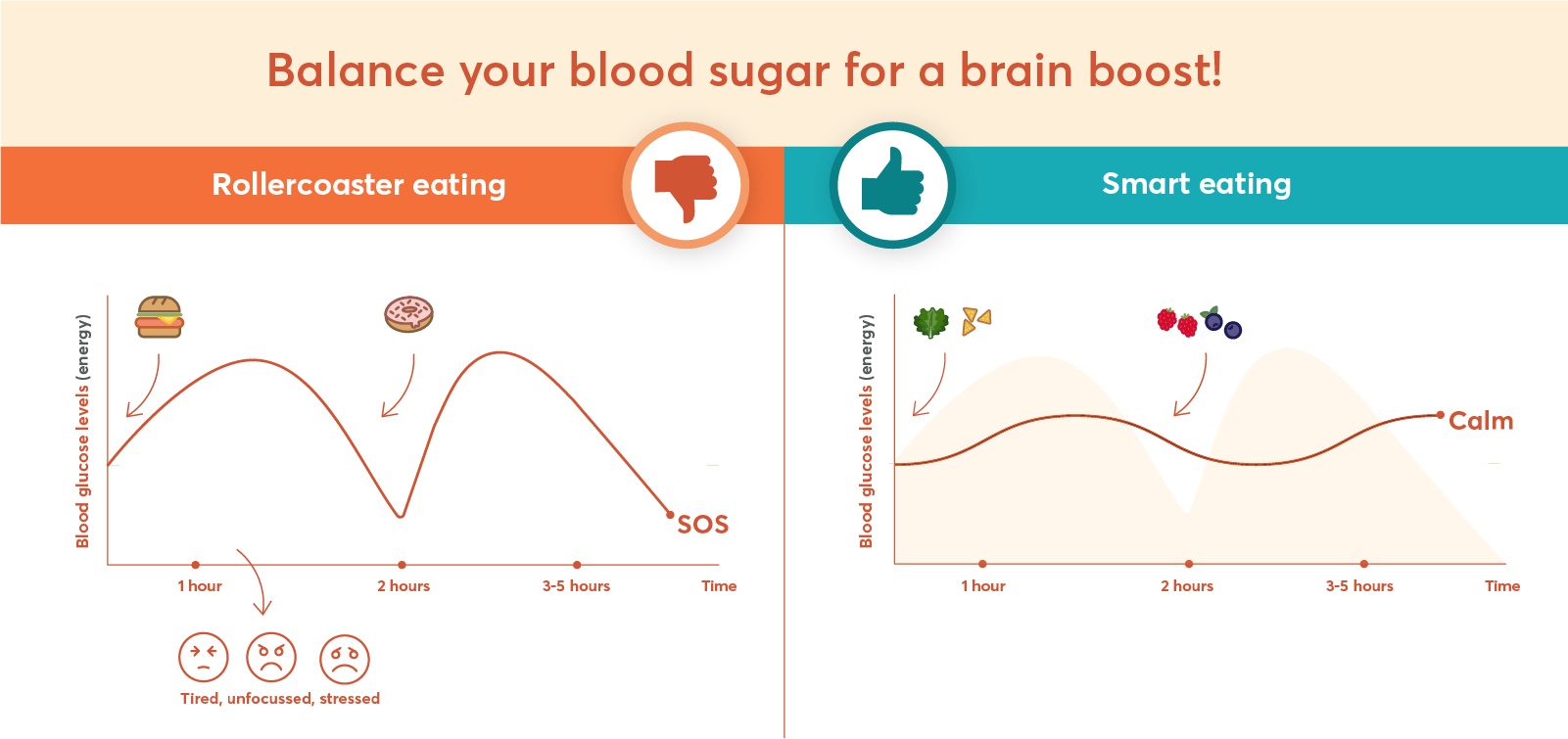 Kicking the 3pm slump to the curb
Choosing sugary cereals for breakfast followed by sweet snacks during the day can hinder your productivity when that sugar crash hits in the afternoon. And while not all cravings are bad, you can learn to curb the ones that are.
To enjoy longer lasting energy during the day:
Eat every 3-5 hours
Plan your meals and snacks in advance
Select foods that are high in protein, fibre, carbs and healthy fats e.g. salmon
Satisfy your sweet tooth with dark chocolate, fruit, yoghurt with berries.
Your balanced meal and snack inspiration begins here...
The secret to enjoying nutritious, mood-lifting, tasty food without spending hours in the kitchen is: simplicity and almost no prep time.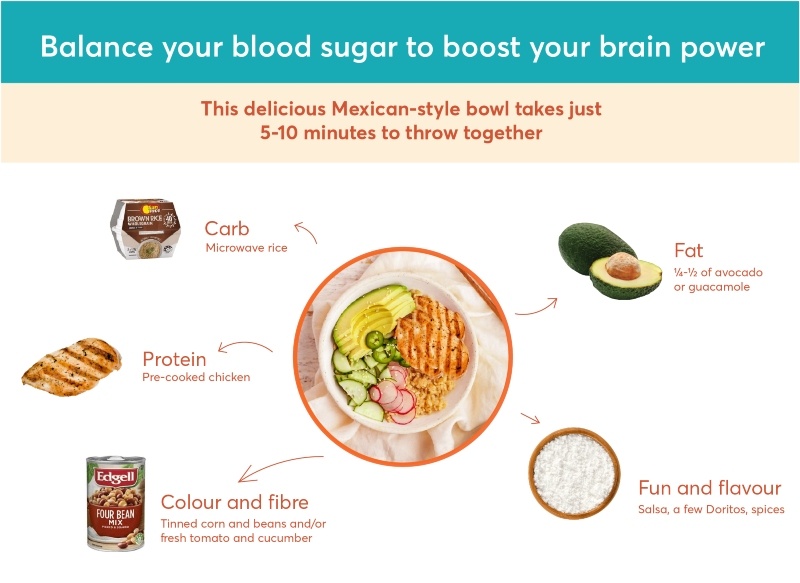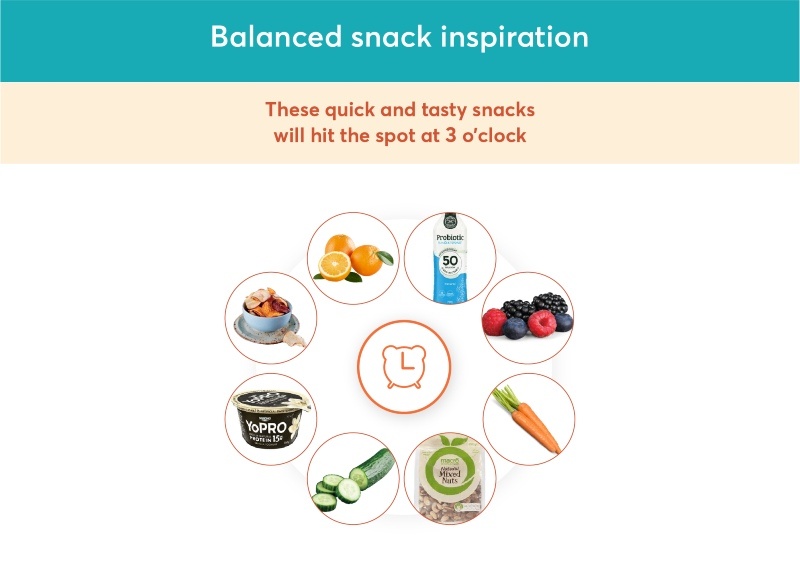 "For healthy and satisfying 3pm snacks, think protein bars, chickpea crisps, hummus with vegies..."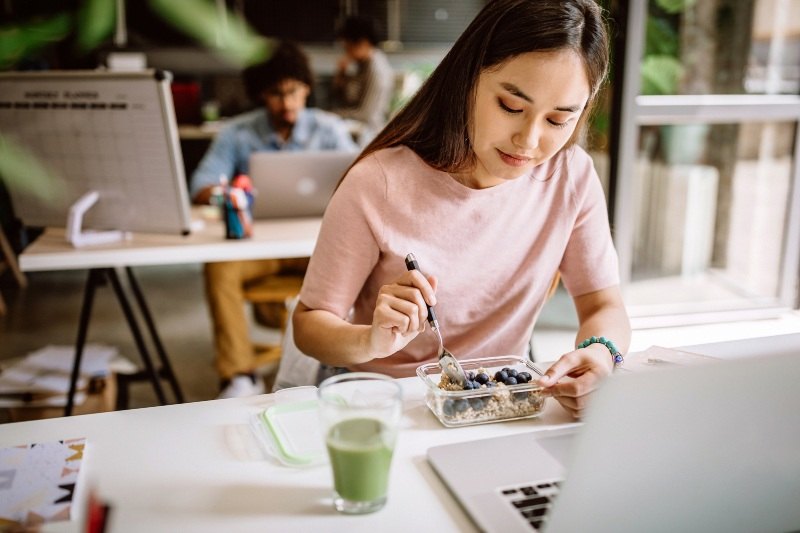 Food for thought
Diet and nutrition play a vital role in your mental health and agility. Every meal you choose can feed your brain helping to keep your mind quick and youthful. By being more selective with your meal and snack choices, you can satisfy your tastebuds as well as your brain's power to help you work smarter. Foods like fatty fish, healthy proteins, wholegrains, berries, natural sugars and even caffeinated beverages can promote clarity and sharp thinking.
From complex problem-solving and conquering a to-do list, to writing a successful business pitch or even doing the Sunday crossword puzzle, the brain is our best friend – let's treat it like one.
All information contained in this article is intended for general information purposes only. The information provided should not be relied upon as medical advice and does not supersede or replace a consultation with a suitably qualified healthcare professional.
Sources:
Diet and mental health | healthdirect
The three best healthy stress foods (cbhs.com.au)
Smart ways to keep your brain healthy | healthdirect
Health and wellbeing
programs & support
You Belong to More with CBHS Hospital cover:
Greater choice over your health options including who treats you
Get care at home with Hospital Substitute Treatment program
Free health and wellbeing programs to support your health challenges
Live your healthiest, happiest life with CBHS Extras cover:
Benefits for proactive health checks e.g. bone density tests, eye screenings
Keep up your care with telehealth and digital options
Save on dental and optical with CBHS Choice Network providers