At CBHS we help you manage your health challenges. We believe in offering you the services, support and tools you need to live your best life.
Our Better Living Programs are available to support eligible members towards a healthier lifestyle. Each Better Living Program is subject to its own eligibility criteria.
Contact us for more information and to confirm your eligibility for a program.
'Tis the season to enjoy delicious, satisfying non-alcoholic drinks – and still have fun!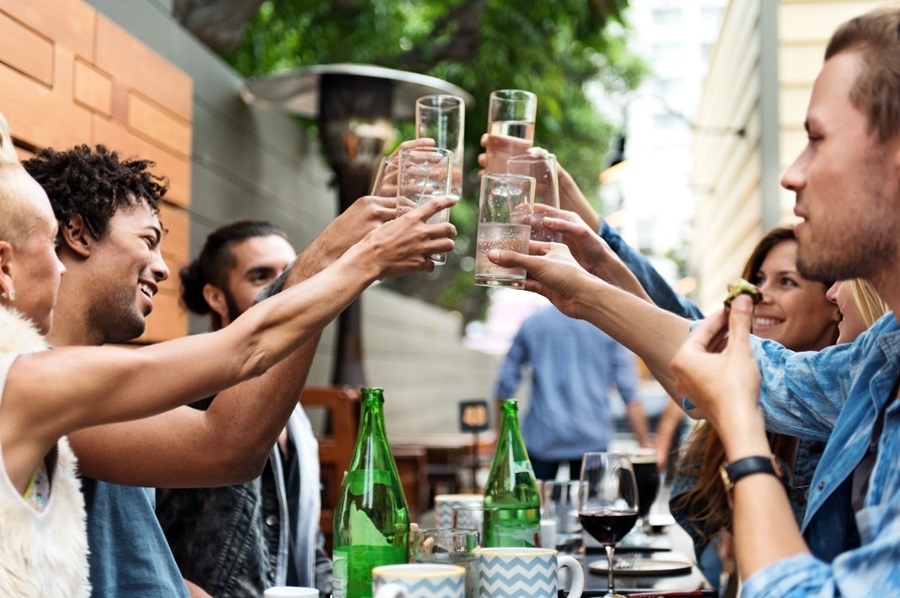 That sound you hear is the clinking of glasses filled with… non-alcoholic bubbles, spirits, wines and possibly even a schooner of 'booze-free' craft beer or two. So, what's going on? A beverage revolution, that's what.

The drinking game is quickly changing as more and more people are making the conscious decision to go dry when they go out – or stay in. In fact, it's becoming quite the popular choice in Australia with 66% percent of 24 to 35-year-olds drinking less based on recent studies.
The rise of alcohol-free bar hopping and being 'sober-curious'
To herald the beginning of a new age in social drinking, often referred to as the 'sober-curious movement', non-alcoholic bottle shops and bars are popping up next to their traditional watering hole neighbours. Even the big-name bottle store chains have a growing 'alcohol free' section to peruse.
As this 'cultural phenomenon' continues to pick up pace, music venues are also singing a different tune as they expand their drink menus to include alcohol-free versions of patron favourites like:
Espresso martini
Gin and tonic
Sparkling wine spritzes
Craft beers.
"The drinking game is changing as up to 66% of Aussies are choosing to go dry when they go out."
Owners of these rapidly growing bars, clubs and stores are reporting that their repeat customers aren't necessarily teetotallers, they're just choosing to drink less alcohol during the week or on a night out. The replacement? An alcohol-free bottle of rich red. And before you ask, yes, the new blends contain all the palate-pleasing enjoyment of the real thing – only without the alcohol.
An explosion of new taste sensations
The new breed of non-alcoholic drinks contain natural essences including:
lime
elderflower
berries
passionfruit.
The makers are also including extracts that mirror the taste of the originals so that a lot of these drinks actually look, taste and smell just like the real thing – only without the repercussions when you over-indulge.
Spawning an entirely new category for social beverages that's growing every day, non-alcoholic drink companies have based their ranges on representing a lot of the classic spirits including, vodka, gin and whiskey. But what exactly does this mean for the martini fan?
Well, basically, you can have your mock martini and drink it too since the flavours are being faithfully recreated without compromising on taste.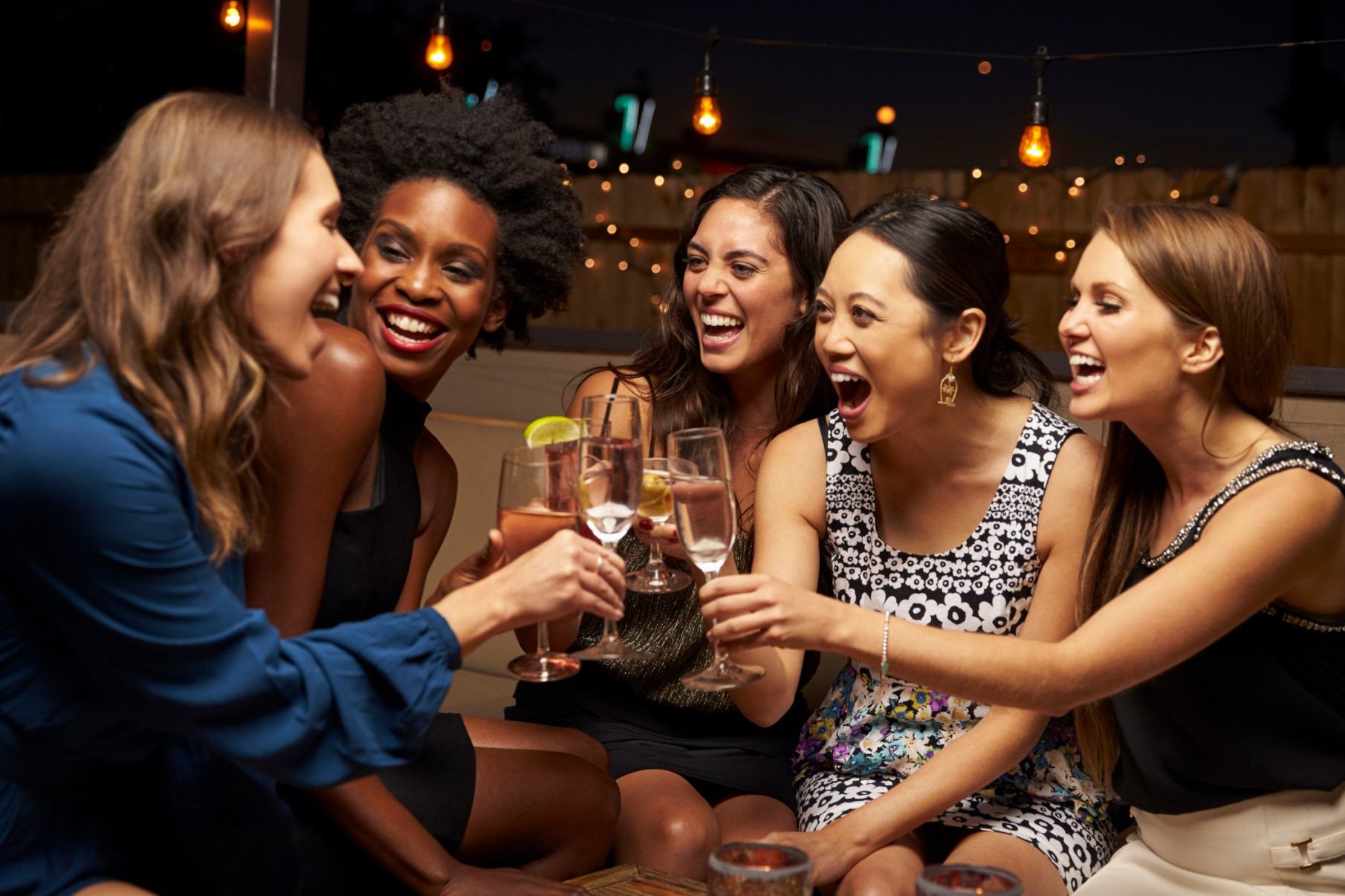 "Some are even calling this new generation of alcohol-free beverages, 'wellness drinks' because of the health benefits drinking less alcohol creates."
What are the benefits of non-alcoholic drinks?

The obvious benefit is not needing a 'plan b' for the drive home. Knock back a few alcohol-free specials and driving yourself home is still okay.

Here's to enjoying:
fewer calories in low-sugar drinks
no hangovers
clear thinking.
Try your hand at shaking up one mocktail or more
You don't even need to prop up a bar to sample the latest, delicious mocktails or mixers doing the rounds right now. There are so many recipes available online or you might be inspired to create your own. Here are a few recipes to get you thinking – and drinking. Your tastebuds will thank you.

"Non-alcoholic bars and mocktail menus are a positive step towards offering more inclusive venues for sober people."
Let's drink to celebratory drinks you can still enjoy without the hangover
The mocktail is the new cocktail and hangovers are last season. The great thing about this latest trend in social 'drinking' is, you can go ahead and enjoy the occasion without losing your head. Try out all the new flavours and mixers secure in the knowledge that you'll be able to spring out of bed the following day without any leftover headaches – unless you enjoy a lie-in, in which case, feel free!
And if you're looking for a space where you can enjoy a few rounds of alcohol-free drinks with likeminded people, you can try out the 'sober bars' popping up around town. Do your online research to find the new favourite local and you never know… this could be the start of a new circle of friends who actually want to remember the fun they had on a big night out.
Now that's worth a toast or two.
All information contained in this article is intended for general information purposes only. The information provided should not be relied upon as medical advice and does not supersede or replace a consultation with a suitably qualified healthcare professional.
Sources:
Non-alcoholic beverages exploding in popularity in Australia | news.com.au — Australia's leading news site
Sober Curious? Learn more about Sobriety and Sober Curious Movement (mocktail.net)
The Mocktail Trend, Sober Curious Lifestyles, and Low ABV Drinks | Better Homes & Gardens (bhg.com)
Health and wellbeing
programs & support
You Belong to More with CBHS Hospital cover:
Greater choice over your health options including who treats you
Get care at home with Hospital Substitute Treatment program
Free health and wellbeing programs to support your health challenges
Live your healthiest, happiest life with CBHS Extras cover:
Benefits for proactive health checks e.g. bone density tests, eye screenings
Keep up your care with telehealth and digital options
Save on dental and optical with CBHS Choice Network providers