At CBHS we help you manage your health challenges. We believe in offering you the services, support and tools you need to live your best life.
Our Better Living Programs are available to support eligible members towards a healthier lifestyle. Each Better Living Program is subject to its own eligibility criteria.
Contact us for more information and to confirm your eligibility for a program.
Five ways pets can improve your health and wellbeing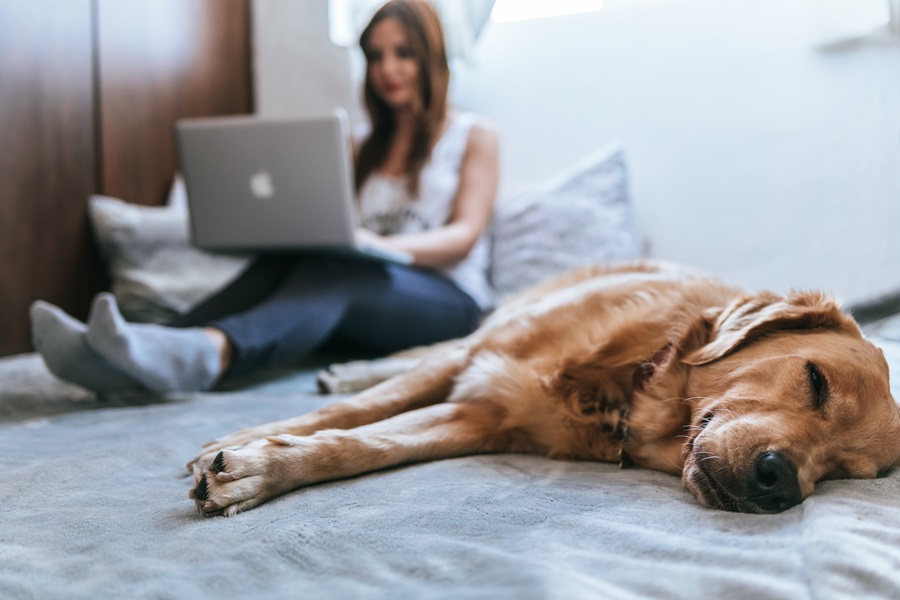 Pets can bring such joy and happiness into our lives. Whether that is a dog wagging its tail when you get home or having a cat snuggle up on your lap. With so many of us working from home, self-isolating or at least social distancing, now more than ever we're relying on the companionship that pets provide.
Shelters around the country are leaping at current conditions to encourage Australians to foster or adopt a pet during the coronavirus pandemic period. This allows some relief for the shelters and rescue facilities, and helps keep staff and volunteers safe. The added convenience is that with people spending so much time at home, there is ample opportunity to settle-in a newly-adopted or foster animal. We're not saying pet ownership or fostering is right for everyone, and you should think very carefully through the decision to get a pet (or an additional one). However, if the time is right and you have the resources to do so, a pet might make a welcome new member of the family.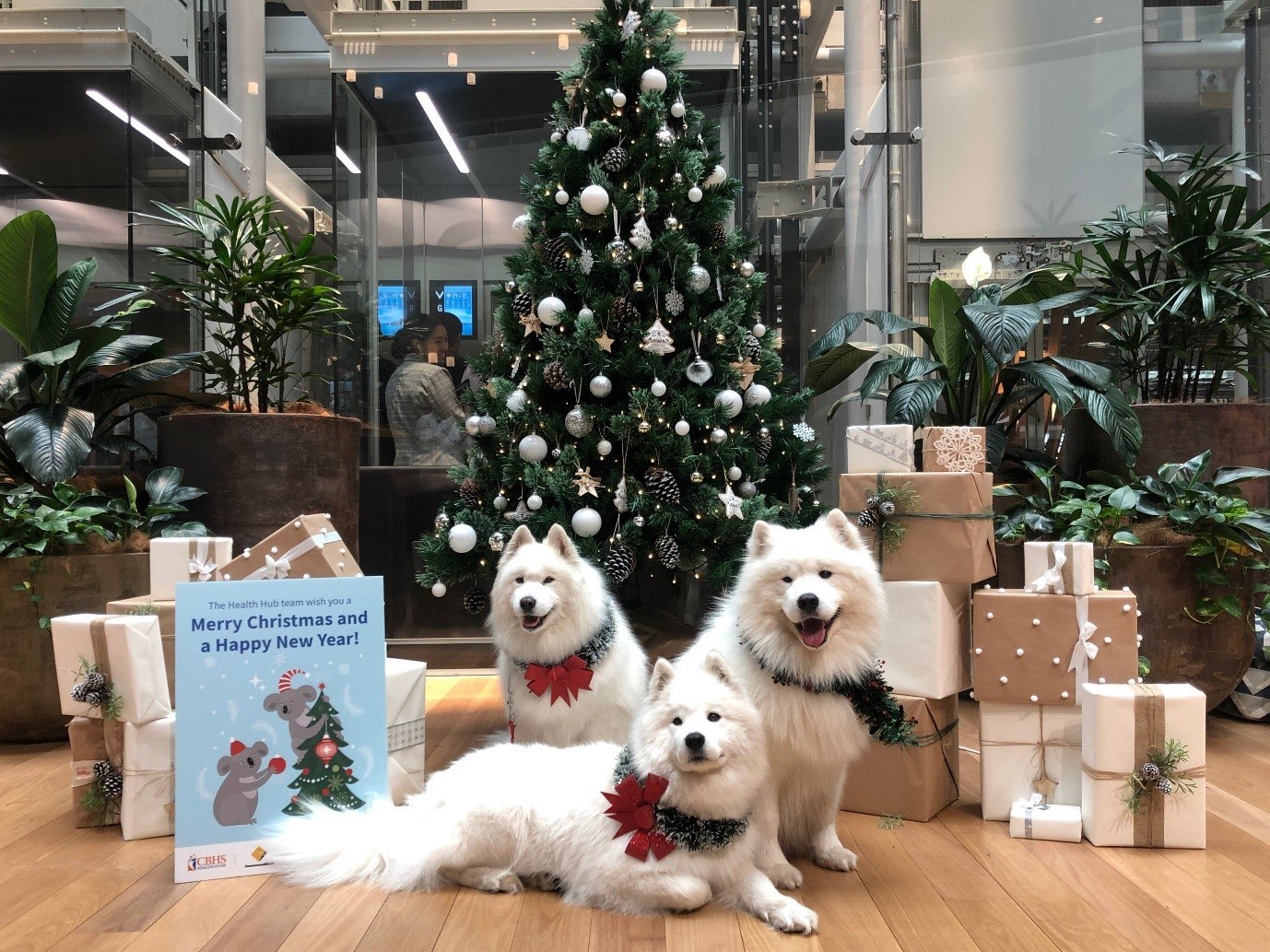 These beautiful Samoyed dogs visited CommBank staff at last Christmas for selfies and snuggles
Pets are not just great for snuggles, they also can provide a range of psychological and physiological health benefits for some people
Improved companionship

Spending so much time at home can be isolating and lonely at times. Having a pet can provide you company and help shift your focus from your worries, to having someone to care for.

Reduced anxiety and stress

Having a pet can help improve your anxiety and may help reduce your stress levels. Pets live in the moment and are not worried about the future. They can help encourage you to become more present and mindful, reducing the time you spend stressing about what is to come. Research has found that patting a dog can even improve risk factors caused by stress such as helping to decrease blood pressure and increase your serotonin and dopamine, which are hormones that help to calm you!

Added structure and routine

If you are working from home, you might miss the structure and routine you previously had. Having a pet can help bring that routine back into your life! Pets need to be fed at regular times of the day and will usually remind you of this, hence providing you a routine as well. Not to mention, the exercise and grooming elements to factor in. If commuting to and from work used to be your norm, pets can replace this with their daily need to go for a walk or to relieve themselves.

Fulfill the need for touch

With social distancing in place, many of us are not experiencing any physical contact with others. The positive of having a pet is that you do not have to practice social distancing with them. You can pat them and have cuddles with them any time. Experts say that there is no scientific evidence to date that pets can give you COVID-19. Keeping in mind, because all animals can carry germs that can make people sick, you should always practice health habits around pets (and all animals) including washing your hands after handling animals, their food, waste, or supplies.

A reason to get some fresh air

Right now, we're still able to get outside in the wide-open spaces, as long as we observe social distancing rules. While gyms and indoor sports centres have closed, it's the perfect excuse to take yourself and your pet outside to get all the benefits of exercise in nature. Dogs are usually more suited to being a walking partner, but that's not to say you can't train some cats or even rabbits to enjoy a walk on a leash too!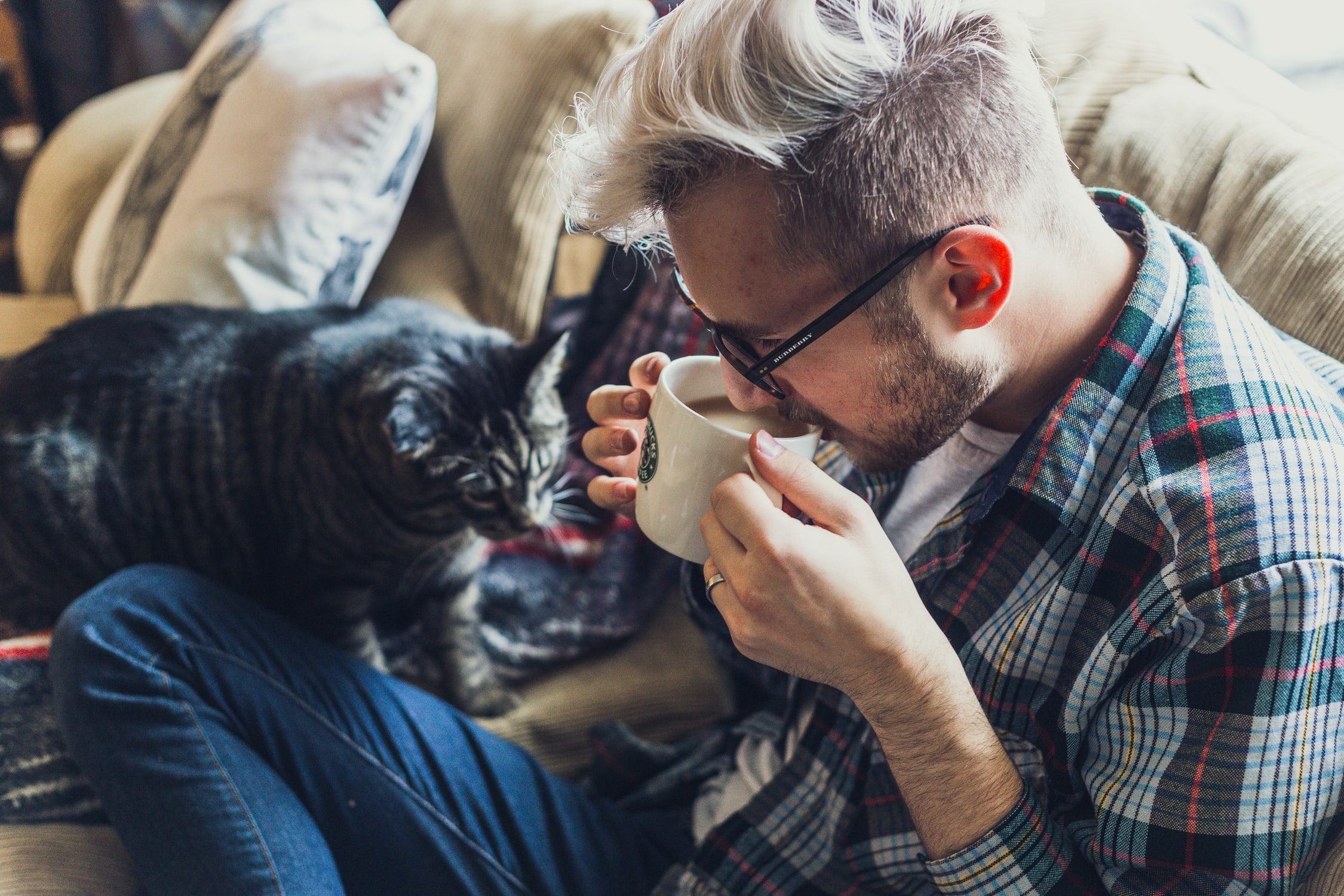 Put hanging with your pet on your daily to-do list
Dedicate at least 30-45 minutes each day to spend time with your pet/s. You could take your pet for a walk, play fetch, cuddle with them or even teach them a new skill or trick.
To maximise the benefits that pets can provide to your life, take time to disconnect from work and social media and be fully present with your pets.
Responsible pet ownership. Things to consider before you add to your family
Does all the above have you convinced you need a – or another – furry or feathered friend in your life? Mental health not-for-profit Reach Out have put together a good list of things to consider before adopting a pet. We encourage you to take a read of that to ensure you're ready for the commitment first. After all, pets provide us so many benefits, we need to repay the favour by making sure they also have a wonderful life and are safe and well-cared for.
Sources
https://www.healthdirect.gov.au/7-ways-pets-improve-your-mental-health
https://www.health.harvard.edu/staying-healthy/having-a-dog-can-help-your-heart--literally
https://edition.cnn.com/2020/03/20/health/pets-dogs-cats-coronavirus-wellness/index.html
https://petable.care/2017/06/15/true-pets-can-reduce-stress/
https://au.reachout.com/articles/pets-and-mental-health
https://www.abc.net.au/news/2020-03-21/coronavirus-brings-increase-in-pet-adoptions-and-abandonments/12074914
All information contained in this article is intended for general information purposes only. The information provided should not be relied upon as medical advice and does not supersede or replace a consultation with a suitably qualified healthcare professional.
Health and wellbeing
programs & support
You Belong to More with CBHS Hospital cover:
Greater choice over your health options including who treats you
Get care at home with Hospital Substitute Treatment program
Free health and wellbeing programs to support your health challenges
Live your healthiest, happiest life with CBHS Extras cover:
Benefits for proactive health checks e.g. bone density tests, eye screenings
Keep up your care with telehealth and digital options
Save on dental and optical with CBHS Choice Network providers