At CBHS we help you manage your health challenges. We believe in offering you the services, support and tools you need to live your best life.
Our Better Living Programs are available to support eligible members towards a healthier lifestyle. Each Better Living Program is subject to its own eligibility criteria.
Contact us for more information and to confirm your eligibility for a program.
Getting positive about mental health with leading professionals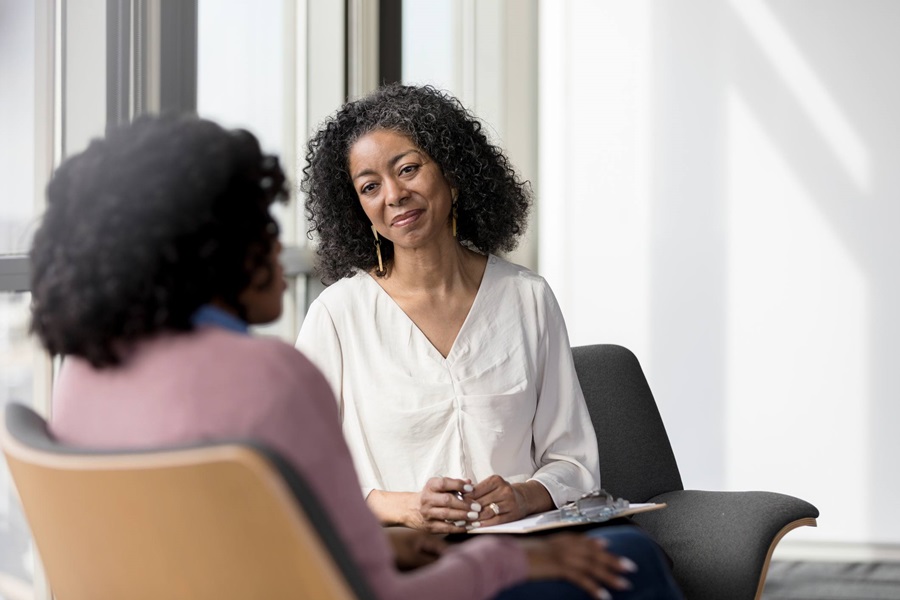 Our experts reveal the impact COVID-19 has had on our emotional wellbeing
It's true. We're living through a very challenging time and we've all felt the impact in one way or another. The pandemic, isolation, the pressures of home schooling and lockdowns that seem to go on forever have left us feeling anxious, stressed, and worried.
To mark Mental Health Month, our partners at Best Doctors interviewed a panel of mental health experts on emotional wellbeing. How easy is it to navigate the mental health system? What's the best solution for you and your family?
Let's talk about it with the experts.
Dr Lorelle Drew

MBBS, FRANZCP

Consultant Psychiatrist

Dr Max Mollenkopf

MBBS, FRACGP, FRNZCGP




Lead Clinical Supervisor Australia/New Zealand

Dr Carly Reid

BPsych (Hons), PhD (Clinical), MAPS, FCCLP

Clinical Psychologist
Mental health is incredibly topical right now, especially with the COVID-19 pandemic affecting at least one part of someone's life.
How has the pandemic changed the perception of mental health/wellbeing?
MM: I think the pandemic has put a lot of peoples' mental health through a stress test, not dissimilar to that of a treadmill test we use to diagnose heart disease. When we do a stress test, we put people under increasing loads until one of two things happens — the test ends, or the organ shows signs of failure. Well over months of uncertainty, separation, loneliness, and adjustment has placed so much stress on so many people, and I think we are only seeing a fraction of those who need some extra help.
CR: Additionally, the things that people usually use to maintain their mental health are less available now, such as gyms, social events, and holidays. There is also an increase in broad stressors, such as uncertainty and health-related fears, as well as specific stressors, such as supporting home schooling, working from home, pressure on relationships, financial and job stress.
LD: There has also been an increased need for support and care as evidenced by the massive uptake of helplines and emergency department attendances. In addition, we have been able to access virtual health care across the population in Australia with huge benefits; people can be seen safely in relation to COVID-19 and without the stress and disruption of long travel, parking, childcare arrangements, etc. It is much easier to access your general practitioner (GP), psychiatrists, and psychologists through virtual health care with timelier treatment and recovery as a result.
What are some of the limitations facing mental health care?
MM: The mental health community infrastructure is under strain across both Australia and New Zealand. For those patients who are referred on for further psychiatric input, there can be months of wait before an appointment is available. Telehealth lends itself to mental health assessment and treatment and will continue to reduce these access issues.
LD: Stigma and lack of education can also limit and delay mental health treatment and care. This has improved greatly with campaigns through R U OK Day for instance, with increased awareness of mental health issues and what to look out for, but more work needs to be done. These campaigns can also help to reduce stigma and can let people know where to access help.
CR: To add to that, people who are experiencing mental health concerns for the first time often don't know where to start.
What's the difference between a psychiatrist and a psychologist? How do they work alongside your GP?
LD: Psychiatrists and psychologists have different roles, but they often work closely together to provide a high level of care to patients. Psychiatrists are medical doctors who have specialised in psychiatry and have expertise in both physical and mental health issues and how they impact each other. They are also experts in prescribing medication for psychiatric illnesses and issues. Many psychiatrists also provide counselling and therapy along with medication, and work with psychologists who offer a focus on counselling and specific therapies.
CR: Psychologists work with people on a range of issues, including mental health and promoting resilience using talk-based therapies. Psychologists and psychiatrists can work together and work alongside your GP to decide on your best treatment options.
LD: GPs are the first and most important point of access to physical and mental health care and treatment. If patients require specialist input, their GP will then refer to a psychiatrist or a psychologist, along with their own care of the patient.
---
Interested in finding out more about this topic? Read our article: What's the difference between a psychiatrist and a psychologist?
---
How does somebody know where to go, and what are the steps they need to take to access mental health care? Where should they start?
LD: Seeing your GP is the best approach to and way of accessing mental health care.
MM: I agree. GPs are at the frontline of mental health diagnosis and management. The difficulty can be accessing that next level of mental health care, and getting in front of the right person to help you with your health. Finding the right person who understands you and your condition is such an important step in the right direction.
What are some of the consequences of delaying accessing mental health support?
LD: Mental health illnesses interrupt our lives and can lead to poor functioning at work and at home, poor sleep and self-care, social isolation, and it can lead to negative thoughts about yourself and even suicidal ideas. Therefore, it is important to treat the symptoms as soon as possible to improve these outcomes and to allow for recovery.
What can somebody expect in their first appointment with you?
LD: In a first appointment with me, a psychiatrist, we usually spend time talking about what led you to see me and how you're feeling in yourself. By the end of the appointment, I will usually discuss what I think is going on and perhaps discuss a diagnosis as well as treatment, which might include a health check-up, counselling, and possibly medication.
CR: That's quite similar to when you see a psychologist. You will have the opportunity to ask questions, and I will ask you questions, such as what brought you to therapy, and what your goals are for these sessions. By the end of these sessions (it can sometimes be more than one), I will discuss what treatment options are available.
What's one barrier to mental health care you wish you could eliminate?
CR: Stigma. Mental health has nothing to do with weakness or failure. Many people are 'strong' because they know how to seek the right support at the right time.
LD: I echo Carly's sentiment around stigma. We also need more mental health funding and services, especially in remote and regional areas, although telehealth has helped with that as well.
MM: Fair and equitable access. All patients should have access to expert mental health services when they need them, regardless of whether they live in the city or in the middle of the Outback.
If you're feeling down or flat, anxious or even a little stressed, you are not alone. The Best Doctors team is here to help. With CBHS Prestige (Gold) cover, you can access the Best Doctors' Mental Health Navigator for fast, confidential support from the comfort of your own home. Their nurses will complete a 'virtual intake' meeting with you, provide a detailed assessment via video link and then recommend follow-up treatment.
For other mental health articles, programs and support available to CBHS members, check out our mental health guide.
All information contained in this article is intended for general information purposes only. The information provided should not be relied upon as medical advice and does not supersede or replace a consultation with a suitably qualified healthcare professional.
Health and wellbeing
programs & support
You Belong to More with CBHS Hospital cover:
Greater choice over your health options including who treats you
Get care at home with Hospital Substitute Treatment program
Free health and wellbeing programs to support your health challenges
Live your healthiest, happiest life with CBHS Extras cover:
Benefits for proactive health checks e.g. bone density tests, eye screenings
Keep up your care with telehealth and digital options
Save on dental and optical with CBHS Choice Network providers