At CBHS we help you manage your health challenges. We believe in offering you the services, support and tools you need to live your best life.
Our Better Living Programs are available to support eligible members towards a healthier lifestyle. Each Better Living Program is subject to its own eligibility criteria.
Contact us for more information and to confirm your eligibility for a program.
Going on holiday? Here's what you need to know about your cover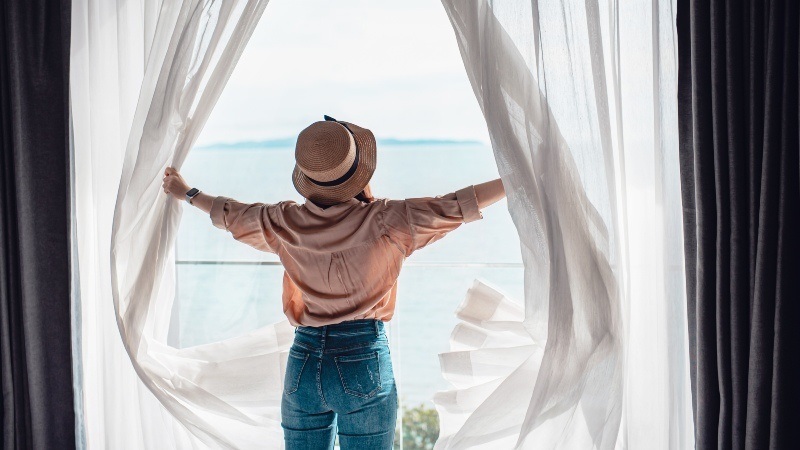 Travel is back on the table and Aussies are keen to make up for lost time! For many of us, dreaming of more exotic locations was what kept us going throughout more than two years of lockdowns and restrictions. And we're finally free to take that trip! You've decided on the destination, the tickets are booked, and the annual leave is approved… now let's address some of the other items on the 'to-do' list. Like, sorting out those all-important health cover and travel insurance questions. Protecting our health is such a priority right now, and that holds true no matter where we are in the world.

In this edition of Member Insider, we help clear up some of the most common 'health cover and travel' queries
Does my CBHS private health insurance cover overseas medical costs?
No. Health funds, including CBHS, only provide cover for Australian medical and hospital expenses. This is because Hospital cover provides benefits for medical services listed on the Medicare Benefits Schedule (MBS), and Medicare only provides cover for medical expenses on Australian shores.
Do I need travel insurance?
Yes. If you're packing your passport, you should always be 'packing' travel insurance too! Travel insurance is vital if you want to be protected against the cost of overseas medical expenses. If the world's taught us anything in the past few years, it's that even the best plans don't always go to plan! So, it pays to be prepared for the unexpected.
Travel insurance policies provide cover for emergency hospital and medical expenses you may need to foot the bill for while overseas. This includes things like hospital accommodation, ambulance transport, and even medical evacuation back to Australia. Travel insurance typically includes emergency dental costs as well. Some policies also cover additional accommodation and travel costs that arise if you need to remain overseas for longer than planned due to medical reasons.

Most countries don't offer free care in their health systems, and often you can end up with a very, very large bill if you don't have travel insurance. If you can't afford to pay for your treatment, in some countries, you simply won't receive the treatment you need.
Some countries require you to take out an adequate level of medical travel insurance cover before you can gain visa approval. So, it's essential that you consider your cover needs before you depart.
Does health insurance cover overseas cosmetic surgery?
No. It is becoming increasingly popular to travel overseas for cosmetic surgery. This is also known as 'medical tourism'. However, Australian private health funds don't cover overseas cosmetic surgery costs.
The first reason is because Australian private health insurance will only cover you in Australia. The second reason is that Hospital cover can only cover services for which Medicare pays a benefit, and Medicare doesn't pay any benefits for surgery for purely cosmetic purposes.
I bought some new glasses overseas. Can I claim these with CBHS?
No. To be able to claim on goods or services, they need to be supplied by a CBHS recognised provider. Providers based overseas are not recognised by CBHS.
Does my private health insurance cover me for domestic travel?
If you're travelling within Australia, there is of course a huge network of hospitals you could access across both the private and public system. If you have an accident or become ill while you're away, treatment in any Australian public hospital will be covered by Medicare. If you choose to be admitted to a private hospital, we have more than 500 agreement hospitals nationwide. It's important to get in touch with us though, to make sure you're covered for the services you may need at that hospital. We can help you reduce or remove any unexpected out-of-pocket charges.
Being taken to hospital in an ambulance, or having one called out to treat you, can be quite pricey. The charges differ in each state or territory. Having ambulance cover – which is included in CBHS Hospital covers – can provide you the peace of mind that you're not going to have a hefty ambulance bill as a holiday souvenir.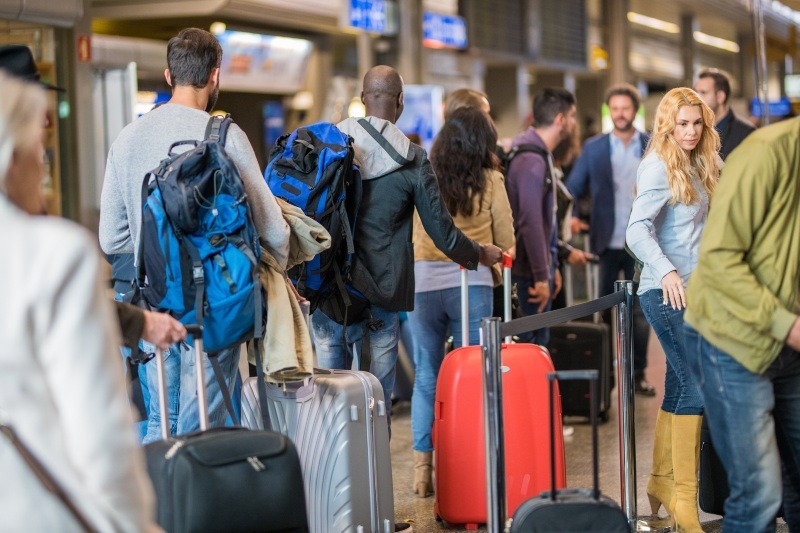 What is a travel vaccine?
While many diseases have been controlled or eliminated in Australia, they still exist in some countries. For example, rabies, yellow fever and tetanus are still active diseases in other parts of the world. However, we can vaccinate to help protect against these.
Of course, COVID-19 remains an ongoing global health risk and the Australian Department of Health recommends that Australians get vaccinated.
A vaccine is a dead or weakened version of a virus or bacteria that is introduced into the body. It prepares your immune system to fight and overcome the disease if you become infected with it in the future.
The types of vaccines you need will depend on your overseas destination/s. Research your destinations' health risks and check with your GP or travel vaccination clinic. You can also read more at Healthdirect or smartraveller.

Can you claim travel vaccines on health insurance?
You might be able to. While you can't claim on the consultation or GP fees for your vaccination, you may be able to claim benefits on the vaccination cost itself.
Depending on your level of CBHS Extras cover, if the vaccines are not available on the Pharmaceutical Benefit Scheme (PBS), you may be able to claim them with CBHS. Just email help@cbhs.com.au with the name and cost of the drug for full details.
Bear in mind that in Australia, all COVID-19 vaccines are free.
I am cruising. Do I still need travel insurance?
Yes. Whilst cruise ships have doctors on board, they can be very expensive. Plus, their services are not covered by Medicare or your Australian private health insurance, even if you are in Australian waters. The reason for this is simple: Medicare benefits are not available if you are travelling between an Australian port and a foreign port, or between two foreign ports. Medicare benefits are only available if you are cruising between two Australian ports and even then, only if you are treated by a Medicare-eligible doctor.
To avoid significant expenses for the cost of treatment onboard a cruise ship, get yourself some travel insurance. Look for a policy that will not only cover you for emergency onboard medical treatment, but for helicopter medical evacuations should things take a turn for the worse. Helicopter medical evacuation from a cruise ship is not covered by CBHS, and it can cost in the hundreds of thousands.
Read more about travel insurance for cruises, at smartraveller.

Can I suspend my health insurance membership whilst I am traveling?
Yes. You can suspend or 'freeze' your CBHS health insurance membership in certain situations.
If you have held a CBHS membership for 12 months or more and are temporarily away from Australia for more than 6 weeks (but not exceeding 36 months), you may suspend your membership.
It's vital that you suspend your membership before you leave for your overseas destination, because you cannot apply to suspend your membership after you have already left the country.
When you return to Australia, you will need to notify CBHS to reinstate your membership effective from the date you re-entered Australia.
Can I claim benefits while my membership is suspended?
While your health insurance membership is suspended, you won't be able to make claims for any rebates or benefits from CBHS.
Do my waiting periods keep going while my membership is suspended?
No. While your membership is suspended, your waiting periods are 'on hold'. You will be able to continue serving the rest of your waiting periods when your membership restarts.
Do I incur any new waiting periods during my membership suspension?
Yes. If you develop a medical condition during the period of suspension, then that condition may be deemed a 'pre-existing condition'. You may then have to serve a waiting period of 12 months for services related to that condition, except where the services are psychiatric, rehabilitation or palliative care services. Only a 2-month waiting period is applicable to these. You can read more about the pre-existing conditions rule at the PHIO website.
Do I pay Medicare Levy Surcharge during suspension?
Yes. When your membership is suspended, if you earn above the income threshold you will have to pay the Medicare Levy Surcharge for that tax year. This can cost you an extra 1% to 1.5% in tax, depending on your income.
Does CBHS provide travel insurance?
No. But we hope that some of the information in this article will help you in shopping around for a travel insurance policy that meets your needs.
Where can I go for more information on travelling safely overseas?
The Australian Government's Department of Foreign Affairs and Trade (DFAT) runs the smartraveller website. Smartraveller is the place to go for all the latest travel advice, as well as a 24-hour Consular Emergency Centre.
All information contained in this article is intended for general information purposes only. The information provided should not be relied upon as medical advice and does not supersede or replace a consultation with a suitably qualified healthcare professional.
Sources
https://www.smartraveller.gov.au
https://www.healthdirect.gov.au/travel-vaccinations
https://www.ombudsman.gov.au/publications/brochures-and-fact-sheets/factsheets/all-fact-sheets/phio/the-pre-existing-conditions-rule
Health and wellbeing
programs & support
You Belong to More with CBHS Hospital cover:
Greater choice over your health options including who treats you
Get care at home with Hospital Substitute Treatment program
Free health and wellbeing programs to support your health challenges
Live your healthiest, happiest life with CBHS Extras cover:
Benefits for proactive health checks e.g. bone density tests, eye screenings
Keep up your care with telehealth and digital options
Save on dental and optical with CBHS Choice Network providers