At CBHS we help you manage your health challenges. We believe in offering you the services, support and tools you need to live your best life.
Our Better Living Programs are available to support eligible members towards a healthier lifestyle. Each Better Living Program is subject to its own eligibility criteria.
Contact us for more information and to confirm your eligibility for a program.
Group exercise puts the fun and motivation into fitness!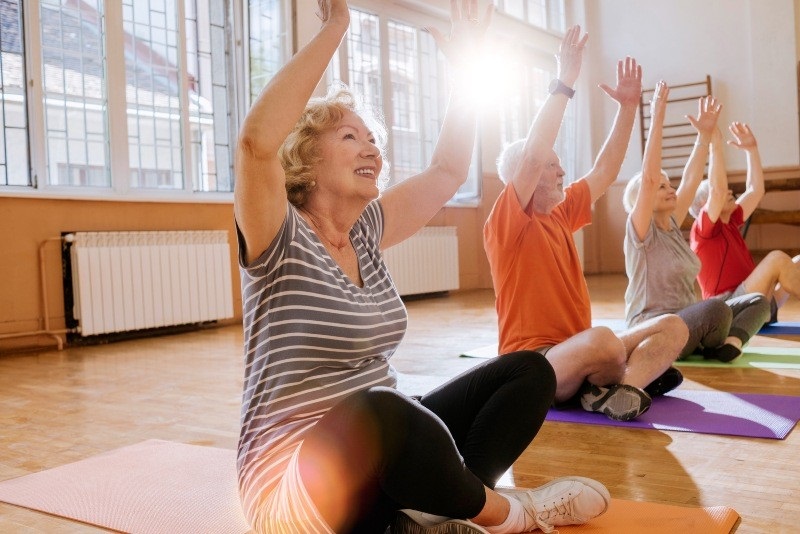 Keeping fit and flexible is a fantastic way to stay healthy – whatever your age and lifestyle. And group exercise can be an especially fun way to do it!

Yoga, cycle classes, aqua aerobics, boot camps in your favourite park and even martial arts are just some of the ways you can keep your motivation levels up as you get fit and stay fit. In fact, the AusPlay annual survey recorded that Australians are involved in 385 different types of sports and physical activities! That's a lot of options available for you to explore, and find the one(s) you connect with!
Group exercise has become very popular both as a way of getting in shape and meeting new people. Better still, you don't need to be a high-performing athlete or gym junkie to reap the benefits!
Get social while you get physical
Working out in a group setting is a great way to meet like-minded, health-conscious people and expand your social circle. It's likely that others in your class will have similar health and fitness goals as you.
You may also find that training with others – whether you're in the pool, at the gym or in a yoga studio – can create a fun atmosphere that'll keep you working out more consistently. And, as we all know, regular fitness can help you maintain your physical and mental health by lowering your blood pressure, regulating moods and burning excess body fat.
"Group exercise is any organised class or activity where people work out in a group like yoga, cycle classes and martial arts."
12 powerful group exercises to inspire your next workout!
No matter what your age or fitness level, you'll find a wide range of group exercises to choose from at your local gym, sporting club – or even the park near you. Remember to choose the class/activity that will work for your body – and lifestyle. And always speak with your GP before you begin any new exercise regime.
Yoga
Pilates
Dance classes
Tai chi
Kickboxing
Weight training
Cycle classes
Martial arts
Aqua aerobics
Boot camp
Team sports
HIIT (high interval intensity training)
Is 'together' better than 'solo'? It depends what you're looking for…
Group classes are designed to provide you with an efficient and effective workout in a fun, dynamic environment. It's also about helping you make exercise part of your lifestyle and stay on track with your health and fitness goals. What's more, when you're surrounded by health-conscious people and music, you'll find that time will fly as you're getting fit!
"The high energy in a group class can be a fantastic motivating factor and a fun source of encouragement that can help keep you on track."
How group exercise can improve your body, mind – and social circle!
Any form of regular group exercise can help you stay physically and mentally fit. Exercise can lower your blood pressure, help make your heart stronger and promote weight loss.
Consistent physical exercise can also have a positive impact on your emotional health. Exercising releases your body's in-built 'happy drug' known as endorphins – so you'll enjoy a natural high that can help reduce symptoms of stress and depression and can help improve your sleep and even self-esteem. And while you're shedding those extra kilos in your favourite group exercise class, you're also reaping the benefits of strengthening your social circle and forming new friendships that can last longer than the class itself!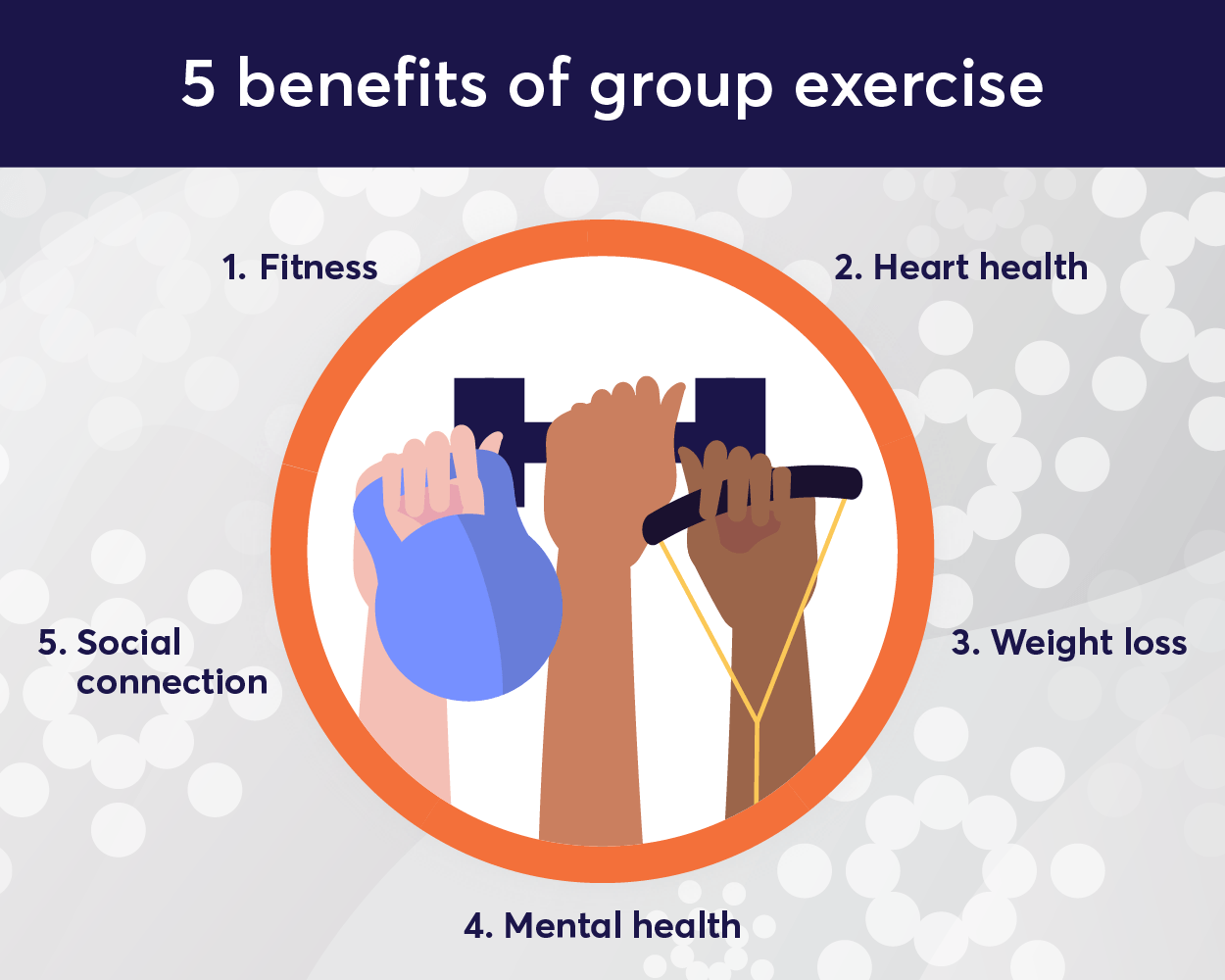 Take the guesswork out of your workout – and feel more supported!
Sometimes, when we work out alone, it can be tricky to maintain the proper form. Especially with some of the more challenging yoga postures or weightlifting techniques. You also might be tempted to skip that all-important warm-up and stretch beforehand.

However, when you exercise in a structured, supervised class, you're being led by instructors and practitioners who are there to support and guide you. This means you'll reap the benefits of a safer and more effective workout with each class.
What group exercises do Aussies love the most?
The Australian Institute of Sport conducted a survey to find out the top 20 exercises we enjoy the most. Each one of the top 20 activities were either team sports or exercises that can be done in an organised group setting.

We still need to pick up our fitness levels as a nation, to get the minimum recommended amount of 30 minutes per day, however… before the pandemic, the statistics pointed to a promising increase in activity levels each year.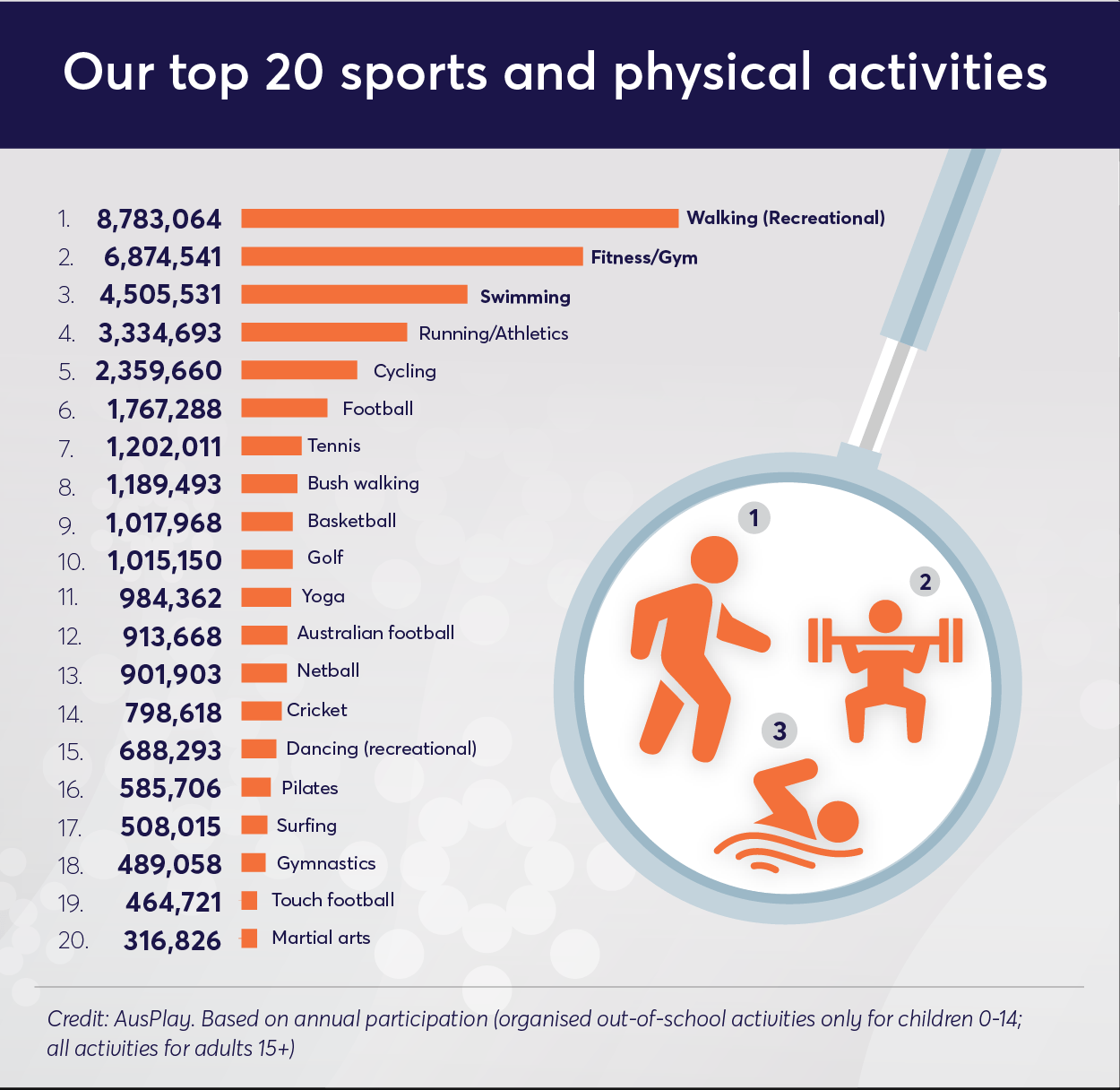 "Group exercise is a great way to enjoy fitness in a safe way because you warm up as a team and focus on maintaining proper form."
From light to high-intensity: how to choose the class that's right for you
Group exercise classes don't need to be about competition or setting unrealistic expectations for yourself – and fitness levels. Like most things in life, it's all about moderation and keeping your individual goals in check.
Light intensity
This level isn't about elevating your heart rate, making you sweat excessively or run out of breath. Some great examples of light or low intensity group exercise classes are yoga (look specifically for low-intensity types like yin or hatha) and Tai chi.
Moderate intensity
These workouts will have you building up a sweat after about ten minutes and even though you may be puffing a little harder than usual, you'll still be able to hold a conversation. Think cycle classes or aqua aerobics.
High intensity
If you'd like to raise the fitness bar, this level is for you. You'll be sweating and burning up quite a few calories if you choose group exercises like, aerobics, kickboxing and HIIT. Many team sports are also high intensity – think soccer and netball.
Are you ready to kick some goals with group exercise?
Whether you're interested in making new friends or getting fitter, group exercise can be great for setting and achieving your goals. We've put together a set of common goals people usually have when they set out on their group exercise adventures!
1. Burn fat, lose weight
If this is your number one goal, you'll need to choose classes that are based on cardio or endurance like HIIT, dance classes and bootcamp-style routines. Bear in mind that your nutrition goes hand-in-hand with exercise when it comes to losing extra kilos.
2. Tone and build strength
Get your resistance bands and barbells ready! You can hit the gym for a Body Pump class, circuit training or join your nearest park bootcamp crew.
3. Improve your endurance
Life can be more fun when you're in good shape for your body type – and age. You can build your strength and stamina with yoga and indoor cycling classes.
4. Get flexible
Improving your flexibility is great for the body and mind. Yoga is your best bet with the added benefits of breath-work and lower stress levels. Pilates or dance will also help to improve your mobility and flexibility.
"Regular group exercise can lower your blood pressure, strengthen your heart and help your body burn fat."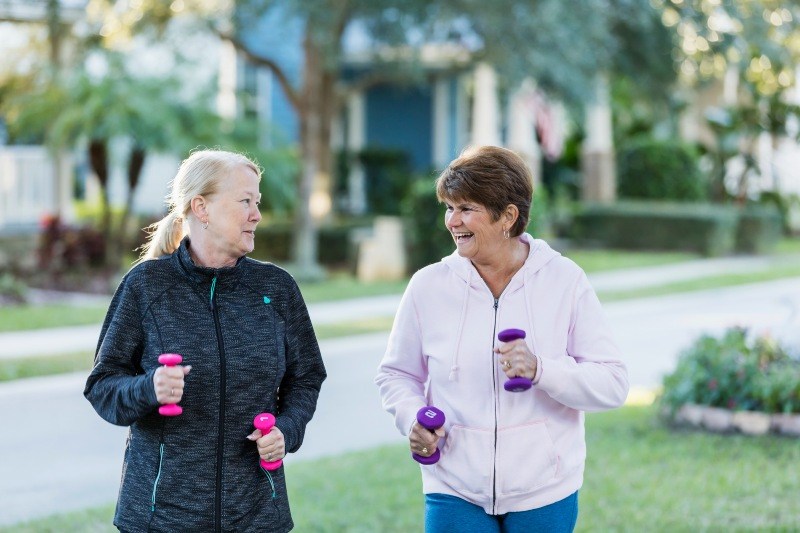 A dynamic way to improve your physical fitness – and social life!
Group exercise is one of the most versatile and enjoyable forms of physical fitness for a variety of reasons… you can select your favourite way to stay active based on:
your fitness levels
favourite location
and even how social you want to be!
It's entirely up to you. In fact, you're likely to meet a range of like-minded people who are just as passionate about health and wellbeing as you are – and this can make your weekly or daily routine even more motivating and fun. Group classes like yoga, martial arts, aqua aerobics and cycling can be the perfect settings for new friendships and healthy habits to blossom.

For more information on getting involved, AUSactive has a group exercise directory you can access to search for classes near you.


All information contained in this article is intended for general information purposes only. The information provided should not be relied upon as medical advice and does not supersede or replace a consultation with a suitably qualified healthcare professional.
Sources:
https://www.healthdirect.gov.au/group-exercise-for-beginners
https://www.cbhs.com.au/mind-and-body/blog/the-10-fitness-trends-you-ll-be-seeing-more-of-in-2022
https://www.cbhs.com.au/mind-and-body/blog/three-tips-for-improving-cardiovascular-fitness
https://www.cbhs.com.au/mind-and-body/blog/why-does-fitness-matter
https://www.cbhs.com.au/mind-and-body/blog/ready-steady-walk-how-it-can-make-you-healthier
https://www.cbhs.com.au/mind-and-body/blog/how-sustained-exercise-can-improve-mental-health
https://www.sportaus.gov.au/mediacentre/news/australias_top_20_sports_and_physical_activities_revealed
Health and wellbeing
programs & support
You Belong to More with CBHS Hospital cover:
Greater choice over your health options including who treats you
Get care at home with Hospital Substitute Treatment program
Free health and wellbeing programs to support your health challenges
Live your healthiest, happiest life with CBHS Extras cover:
Benefits for proactive health checks e.g. bone density tests, eye screenings
Keep up your care with telehealth and digital options
Save on dental and optical with CBHS Choice Network providers