At CBHS we help you manage your health challenges. We believe in offering you the services, support and tools you need to live your best life.
Our Better Living Programs are available to support eligible members towards a healthier lifestyle. Each Better Living Program is subject to its own eligibility criteria.
Contact us for more information and to confirm your eligibility for a program.
Season's greetings and thank you, from CBHS Group CEO Helen Troup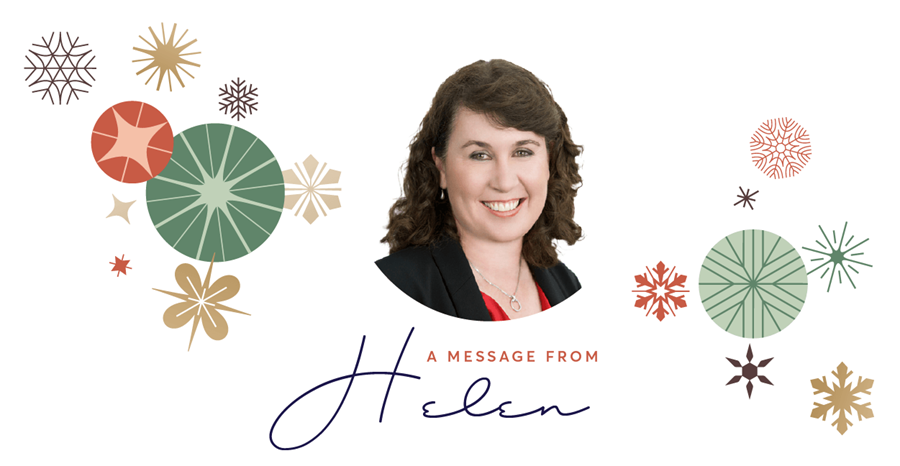 Dear members,

As we head into the holiday season, I hope that you enjoy time with family and friends and your days are full of activities that bring you joy. While the festive season is quite busy it also can be a time to relax, reflect, refresh and recharge.

For CBHS, when we look back on 2022, a few of our highlights are:

In recognition of the COVID-19 impacts, we deferred our 2022 premium

increases. This brought the total pandemic support we've provided for members to around $35 million.
We made premium relief and other support available to flood-impacted members throughout the year.
Continued partnership with the digital skin check app, SkinVision. This has helped many members with early detection of skin cancers.
Our support for the Commonwealth Bank community grew. As a major sponsor for Can4Cancer again, via our physical and virtual health and wellbeing programs, and through collaboration on exciting innovations, such as cardless claiming.
More members than ever are choosing options for health services in their home, which minimises time in hospital and helps them get back to doing what they love, faster.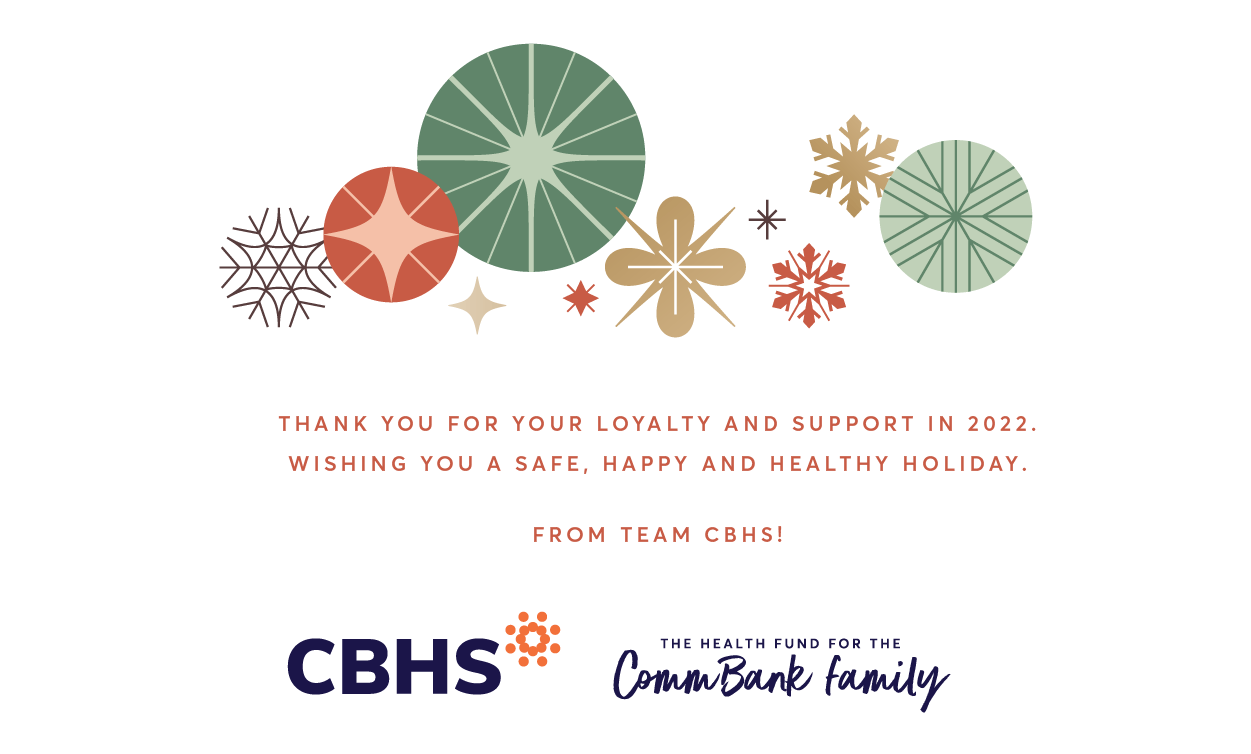 On behalf of the CBHS team, I'd like to send our warmest thanks for trusting us to be your health partner. The health and wellbeing of our members has and always will be our priority. You are at the heart of our not-for-profit health fund. That's what it means to Belong to More with CBHS.

Wishing you and your family a happy, healthy 2023.

Helen Troup
CBHS Group CEO
Health and wellbeing
programs & support
You Belong to More with CBHS Hospital cover:
Greater choice over your health options including who treats you
Get care at home with Hospital Substitute Treatment program
Free health and wellbeing programs to support your health challenges
Live your healthiest, happiest life with CBHS Extras cover:
Benefits for proactive health checks e.g. bone density tests, eye screenings
Keep up your care with telehealth and digital options
Save on dental and optical with CBHS Choice Network providers