At CBHS we help you manage your health challenges. We believe in offering you the services, support and tools you need to live your best life.
Our Better Living Programs are available to support eligible members towards a healthier lifestyle. Each Better Living Program is subject to its own eligibility criteria.
Contact us for more information and to confirm your eligibility for a program.
Here's how a nutritionist would change your grocery list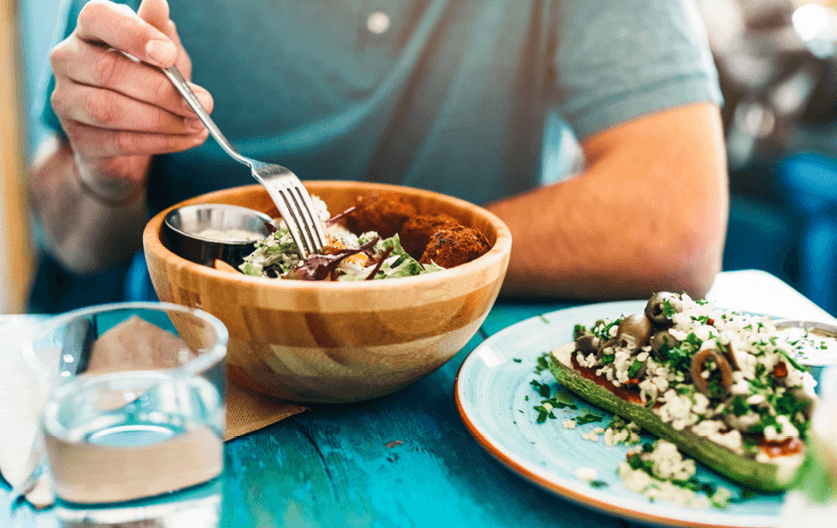 Ashleigh Brunner, dietitian and owner of Body Fusion, gives her professional opinion on how to change your groceries for the better.
What exactly is nutrition and what role does it play in my life?
Nutrition entails providing food which contains nutrients and energy to support health and growth. Each individual nutrient plays a specific and crucial role in the way the body functions. For example, calcium intake from dairy products, green leafy vegetables, sesame seeds and tofu will influence bone integrity.
Nutrition also has the ability to control energy levels which to a affects mood and cognition. Not many people are aware but the brain burns a greedy 20% of our daily energy.
Lastly nutrition can play a role in preventing chronic diseases such as heart disease, cancer and diabetes which ultimately impacts upon our quality of life and longevity.
What's the difference between nutrients and calories?
Nutrients are usually classified into two different groups: Macronutrients and micronutrients. Macronutrients (protein, fats, carbohydrate and alcohol) are the nutrients which provide us with energy. Energy is quantified in calories.
Micronutrients on the other hand contain no energy/calories but are required in small amounts to assist in different chemical reactions within the body. For example, iron is needed to carry oxygen around our body.
Is there a way to know if I'm getting the right nutrients?
Yes! Firstly I would recommend getting regular blood tests, secondly checking in with a qualified Accredited Practising Dietitian who has a comprehensive medically based degree and can analyse your dietary intake effectively.
Are supplements effective?
This is a very broad question. They can be, however I believe they are grossly misused and exploited by marketing. Every individual will have their own specific requirements and taking supplements will consequently be dose dependent. My philosophy is that majority of the time we can get 100 percent of our nutrition from food. Supplements are only the icing on the cake. So get your cake right first.
How would you change the average Australian's groceries list?
Less processed junk food/snacks high in sugar and saturated fats
More fresh fruit and vegetables from local farmers
Increased amounts of fish and seafood
More nuts and legumes (ie. Lentils and chickpeas)
Wholegrain selections such as grainy bread, oats, quinoa, wholegrain pasta and long grain brown basmati rice
Find Ashleigh Brunner on twitter and instagram, or check out her website at www.bodyfusion.com.au.
All information contained in this article is intended for general information purposes only. The information provided should not be relied upon as medical advice and does not supersede or replace a consultation with a suitably qualified medical practitioner. CBHS endeavours to provide independent and complete information, and content may include information regarding services, products and procedures not covered by CBHS Health Cover policies. For full terms, click here
.
Health and wellbeing
programs & support
You Belong to More with CBHS Hospital cover:
Greater choice over your health options including who treats you
Get care at home with Hospital Substitute Treatment program
Free health and wellbeing programs to support your health challenges
Live your healthiest, happiest life with CBHS Extras cover:
Benefits for proactive health checks e.g. bone density tests, eye screenings
Keep up your care with telehealth and digital options
Save on dental and optical with CBHS Choice Network providers