At CBHS we help you manage your health challenges. We believe in offering you the services, support and tools you need to live your best life.
Our Better Living Programs are available to support eligible members towards a healthier lifestyle. Each Better Living Program is subject to its own eligibility criteria.
Contact us for more information and to confirm your eligibility for a program.
Hot cross bun bliss balls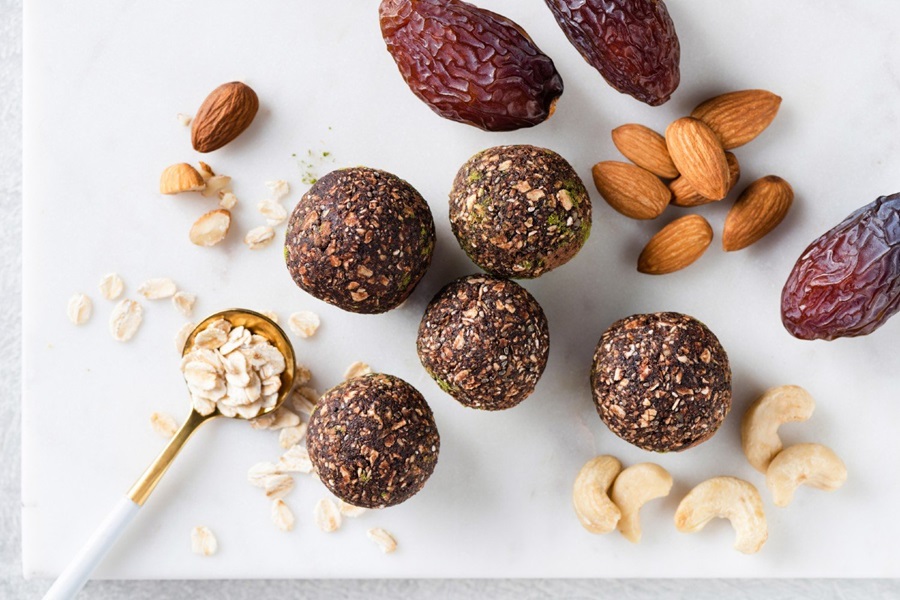 Nutrition content per serve

Calories: 95 (389 kJ) | Protein: 3g | Carb: 15g | Sugar: 12g | Total fat: 2.5g | Fibre: 2g | Serves 10-12 | Total time: 15 minutes
* Approximate values from Xyris Foodworks software
Ingredients:

Bliss balls:
½ cup cashews (raw or dry roasted)
¼ cup rolled oats (or substitute with almond flour for gluten-free version)
½ tsp ground nutmeg
½ tsp ground all spice
1 tsp ground cinnamon
½ cup raisins
6 large Medjool dates, pitted
Pinch of salt
½ tsp vanilla extract
Icing:
¼ cup melted coconut butter
2 tbsp coconut sugar (blended into a fine powder)
Directions:

In a food processor add cashews, oats, and ground spices. Pulse until combined.
Add Medjool dates and raisins. Pulse until a dough starts to form. The mixture should be sticky enough to hold and stick together when rolled into balls.
Roll into tablespoon sized balls and set aside in the fridge. To make the frosting, combine the coconut sugar with melted coconut butter and pour into a ziplock bag. Cut a corner off so you can pipe the icing onto the bliss balls.
Notes:
If mixture is too dry, add additional dates, 1 tbsp coconut oil, or a touch of hot water. If mixture is too sticky, add additional oats (or almond flour) or cashews.



What's good about these bliss balls?
Medjool dates: Nature's candy! With a subtle caramel flavour, they're great for adding natural sweetness to desserts. Plus, they're packed with fibre, which is great for our digestion and bowel movements. Oats: great low GI wholegrain packed with fibre, they also contain vitamins and minerals.
Cashews: Low in sugar, rich in fibre, contain heart healthy fats and plant protein.
All information contained in this article has been prepared by CBHS health professionals and is intended for general information purposes only. The information provided should not be relied upon as medical advice and does not supersede or replace a consultation with a suitably qualified healthcare professional.
Health and wellbeing
programs & support
You Belong to More with CBHS Hospital cover:
Greater choice over your health options including who treats you
Get care at home with Hospital Substitute Treatment program
Free health and wellbeing programs to support your health challenges
Live your healthiest, happiest life with CBHS Extras cover:
Benefits for proactive health checks e.g. bone density tests, eye screenings
Keep up your care with telehealth and digital options
Save on dental and optical with CBHS Choice Network providers