At CBHS we help you manage your health challenges. We believe in offering you the services, support and tools you need to live your best life.
Our Better Living Programs are available to support eligible members towards a healthier lifestyle. Each Better Living Program is subject to its own eligibility criteria.
Contact us for more information and to confirm your eligibility for a program.
How movement can protect against cancer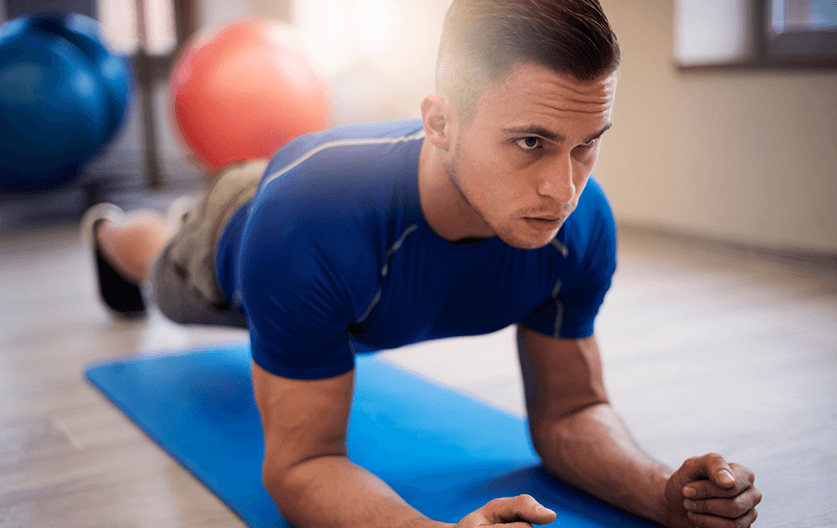 Being physically active isn't just about feeling good and looking your best. Regular movement can also help reduce your risk of cancer. The best thing about exercise is that it's never too late to start. No matter what your current fitness level or ability, there is always something you can do to kick off your journey. And, don't let pricey gyms put you off – some of the most exhilarating forms of exercise are available to you free of charge in the great outdoors!
What is the link between exercise and cancer?
There is evidence that physical activity can protect against colon cancer, breast cancer (post-menopausal) and endometrial cancer. Also, being physically active in general helps you maintain a healthy weight, which reduces your risk of other cancers too.
Overall, lack of physical activity has been found to contribute to the one in three cancer diagnoses in Australia that are preventable.
So how much exercise do I need to do?
Cancer Australia recommend aiming for at least 30 minutes of moderate intensity physical activity every day. Right now, six out of 10 of us aren't actually meeting these guidelines. Getting enough activity in our lives is also hampered by the amount of time we Aussies spend sitting down. Netflix is great in moderation, but we need to be mindful of how many episodes we binge in a sitting, and instead swap the couch for some fresh air. More than 30% of us are spending more than five hours a day doing seated leisure activities, like watching tv, and that's on top of how much time we spend sitting at work.
How to get more exercise in your day (and enjoy it)
Use a stand-up workstation or have walking meetings.
Swap some of your morning/afternoon commute for a stroll e.g. walk some of your stops instead of staying on the bus or train.
Go to the gym, or even for a walk, during your lunchbreak.
Get a friend or workmate involved too. You're less likely to bail on your gym date if you're meeting a mate!
Join a workplace sports team for a lunchtime legends comp. Or, find a local comp and start your own team!
Try a 15-minute lunchtime workout. Just add running shoes, skipping rope, a smartphone timer and mat/towel.
Park further away from where you need to go each time, whether it's work or the shops. Better still, leave the car at home. Plus, you'll stop stressing about finding the closest park.
Spend some time each day playing with the kids – help them training for their sports etc.
Get behind the wearable trend. It can be sobering to see how few steps you take in an average day. Wearable technology also makes it fun to beat your own goals!
Take the stairs even part of the way if you're on a higher floor.
Do chores around the house and garden. Half an hour of housework can get your heart rate up, and then you can relax in your clean home afterwards!
Don't force yourself to slog it out in the gym if you really hate it. Keep trying new things until you find something you like, e.g. dance or yoga. Often, places will let you have a free trial class or lesson.
If you really can't give up your favourite show, try some body-weight exercises in front of the TV. Or, set up your gym equipment in the living room.
Important: if you haven't done any exercise for a long while, or have other health issues, check with your doctor to get advice on a safe level of physical activity to get started with.
See what CBHS is up to this year as the exclusive Health and Wellbeing partner to CommBank's Can4Cancer.


All information contained in this article is intended for general information purposes only. The information provided should not be relied upon as medical advice and does not supersede or replace a consultation with a suitably qualified Health Care Professional.
Health and wellbeing
programs & support
You Belong to More with CBHS Hospital cover:
Greater choice over your health options including who treats you
Get care at home with Hospital Substitute Treatment program
Free health and wellbeing programs to support your health challenges
Live your healthiest, happiest life with CBHS Extras cover:
Benefits for proactive health checks e.g. bone density tests, eye screenings
Keep up your care with telehealth and digital options
Save on dental and optical with CBHS Choice Network providers