At CBHS we help you manage your health challenges. We believe in offering you the services, support and tools you need to live your best life.
Our Better Living Programs are available to support eligible members towards a healthier lifestyle. Each Better Living Program is subject to its own eligibility criteria.
Contact us for more information and to confirm your eligibility for a program.
How to strengthen your pelvic floor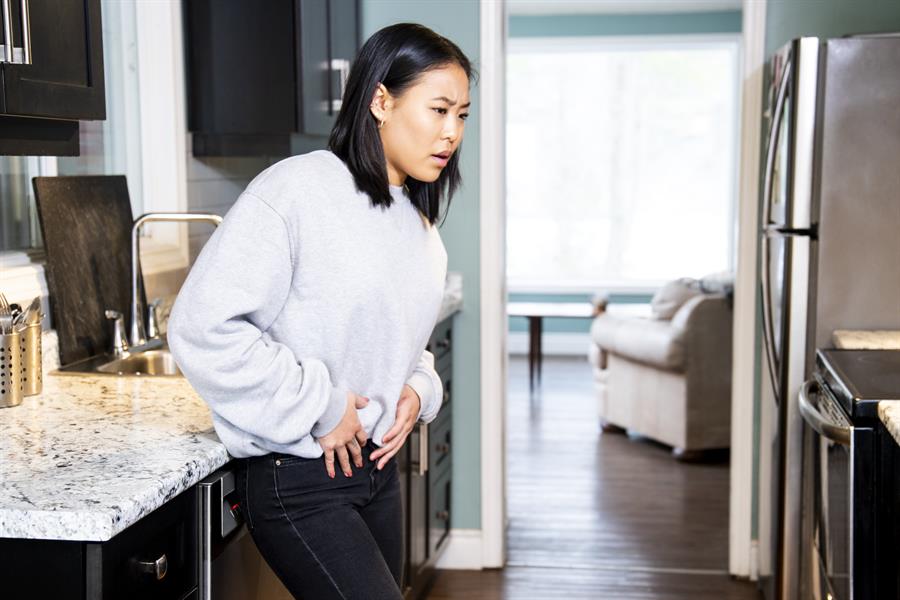 Pelvic floor weakness and dysfunction are very common issues among Australian women and men. While the symptoms might be uncomfortable to talk about, you don't need to put up with them forever. Treatment is available and can help you regain your quality of life. How much do you know about this muscular system?
Where are pelvic floor muscles located?
The pelvic floor muscles span the bottom of the pelvis like a hammock and support the pelvic organs such as the bladder and bowel, and uterus for women. The pelvic floor also controls the tightening and release of the openings of the vagina, anus and urethra. It's a very important group of muscles!
Both men and women have pelvic floor muscles, and both can suffer from pelvic floor dysfunction.
The pelvic floor is classed as part of our abdominal 'core'.
What are the common causes of pelvic floor dysfunction?
Pelvic floor dysfunction is caused by the pelvic floor muscles having become weak, and not able to do their job effectively. Just like you need to keep the muscles in your body healthy and strong, that goes for your pelvic floor too.
Common causes of a weakened pelvic floor include:
Childbirth
Being overweight
Constipation
Persistent heavy lifting
Ageing, related to changes in hormone levels
Chronic coughing
Prostate cancer treatment in males
What are the side effects of weakened pelvic floor muscles?
When you have pelvic floor dysfunction you may find you have less control over the release of urine, faeces and wind. This is known as incontinence, and people find that this leads to some inconvenient or embarrassing situations. In severe cases, the muscles aren't able to support the internal organs like the bladder, bowel and/or uterus properly, and they slide down into the vagina or anus. This is called a prolapse.
Benefits of pelvic floor exercises
Most people have heard of Kegel exercises. They are named after gynaecologist, Dr Arnold Kegel, who developed the pelvic floor technique in the 1940s as a way for his patients to avoid surgery. Dr Kegel is credited with introducing the concept of pelvic floor strength awareness, which is still very much the basis of pelvic floor rehabilitation today.
Aside from an alternative to surgery, pelvic floor strengthening exercises can help us to:
Regain bladder and bowel control
Recover from childbirth and surgery
Increase sexual sensation and orgasmic potential
Regain confidence in social situations and a better quality of life
How do I locate the correct muscles?
Finding the correct muscles to work and using correct technique is an important part of pelvic floor exercises. If you find you cannot easily identify the correct muscles or are worried about your form, we recommend seeing a physio who is experienced with pelvic floor rehab.
Give this a try and see if you can identify your pelvic floor muscles:
Sit or lie down with the muscles of your thighs, buttocks and stomach relaxed.
Squeeze the ring of muscles around the anus and vagina, then lift them up inside.
Relax these muscles then squeeze and release a few more times to be sure you have found the correct muscles.
Note: Ensure you do not squeeze your buttocks or other external muscles. It's important to isolate the correct muscles.
There is a slightly different way for men to identify their pelvic floor muscles.
Try out these exercises to train your pelvic floor
Once you have managed to correctly isolate these muscles, you can give these exercises a go at home. Make time each day to schedule in some time to do some pelvic floor training. The best thing is that there's no warm-up or workout gear necessary, and no one can even tell you're exercising!
Try these exercises – from The Royal Women's Hospital – after going to the toilet, while brushing your teeth, when having a drink, doing your morning meditation or when lying in bed before sleep!
The two types of exercises below offer a mix of fast and slow actions. The fast ones will help your muscles cope with increased intra-abdominal pressure during coughing and laughing etc. The slow ones are designed to build strength.
Exercise 1
Step 1
Choose a position that's comfortable for you and where you were able to correctly identify the muscles. Sit or stand tall, lie on your back with your knees bent and legs comfortably apart, or kneel on your hands and knees.
Step 2
Close your eyes, imagine what muscles you would tighten to stop yourself from passing wind or urine. You should be able to feel a distinct tightening of these muscles.
Step 3
Now that you can feel your pelvic floor muscles working, tighten them around your front passage, vagina and back passage as strongly as possible and hold for three to five seconds.

By doing this, you should feel your pelvic floor muscles 'lift up' inside you and feel a definite 'let go' as the muscles relax. If you can hold on longer, try holding for up to eight seconds. Repeat up to ten times or until you feel your pelvic floor muscles fatigue.

Rest for a few seconds in between each squeeze to ensure the squeeze remains strong.
Exercise 2
| | |
| --- | --- |
| Step 1 | Squeeze and lift your pelvic floor muscles as strongly and as quickly as possible. Do not hold on to the contraction. |
| Step 2 | Rest for a few seconds in between each squeeze. Repeat this 10-20 times or until you feel your pelvic floor muscles fatigue. |
The Pelvic Floor First website provides a good description of pelvic floor exercises for men.
Tips for your pelvic floor exercises
Keep breathing
Keep your thighs, buttocks and tummy as relaxed as possible
Stop exercising if your muscles fatigue
Once you're comfortable with the exercises, try completing sets in different positions – sitting, on all fours or standing.
Don't be embarrassed to seek help if you're not sure you're doing the exercises correctly. There are plenty of physiotherapists who are trained in pelvic floor dysfunction who can help. And, it's very important to do them with the correct form.
What's involved in pelvic floor physio?
If you need the help of a professional, there are plenty of physiotherapists out there who specialise in this area and can help both men and women. Research studies have also shown that supervised exercises can have better outcomes.
You won't need a doctor's referral, but you could ask your GP for a recommendation or do your own research online for someone you'd like to see.
Your chosen physiotherapist will take a full history, and may ask to perform a physical examination of your pelvic floor muscles. They will provide you with treatment options which may include exercises which are tailored to your individual needs. Currently, there is no fixed protocol for Kegel exercises, so your health professional will advise you on the number of contractions, duration of holding time, and the number of sets to do based on your history and circumstances.
How long does it take to strengthen pelvic floor?
Like any form of strength training, it takes time to build the target muscles. If you are completing your exercises with correct form and on a regular basis, you should begin noticing improvements in your symptoms within a few weeks to months. They key is to have patience and consistency. One study has shown that eight weeks should be the minimum timeframe for completing a pelvic floor exercise program. Another study found that three months was an effective program timeframe.
Let your health professional know if you're not experiencing any relief in your symptoms after following your program for a few weeks.
Sources
https://continence.org.au/about-continence/continence-health/pelvic-floor
http://www.pelvicfloorfirst.org.au/pages/men.html
https://www.thewomens.org.au/health-information/pregnancy-and-birth/a-healthy-pregnancy/the-pelvic-floor
https://www.ncbi.nlm.nih.gov/books/NBK555898/
All information contained in this article is intended for general information purposes only. The information provided should not be relied upon as medical advice and does not supersede or replace a consultation with a suitably qualified healthcare professional.
Health and wellbeing
programs & support
You Belong to More with CBHS Hospital cover:
Greater choice over your health options including who treats you
Get care at home with Hospital Substitute Treatment program
Free health and wellbeing programs to support your health challenges
Live your healthiest, happiest life with CBHS Extras cover:
Benefits for proactive health checks e.g. bone density tests, eye screenings
Keep up your care with telehealth and digital options
Save on dental and optical with CBHS Choice Network providers