At CBHS we help you manage your health challenges. We believe in offering you the services, support and tools you need to live your best life.
Our Better Living Programs are available to support eligible members towards a healthier lifestyle. Each Better Living Program is subject to its own eligibility criteria.
Contact us for more information and to confirm your eligibility for a program.
How you can help us prevent fraud and keep premiums down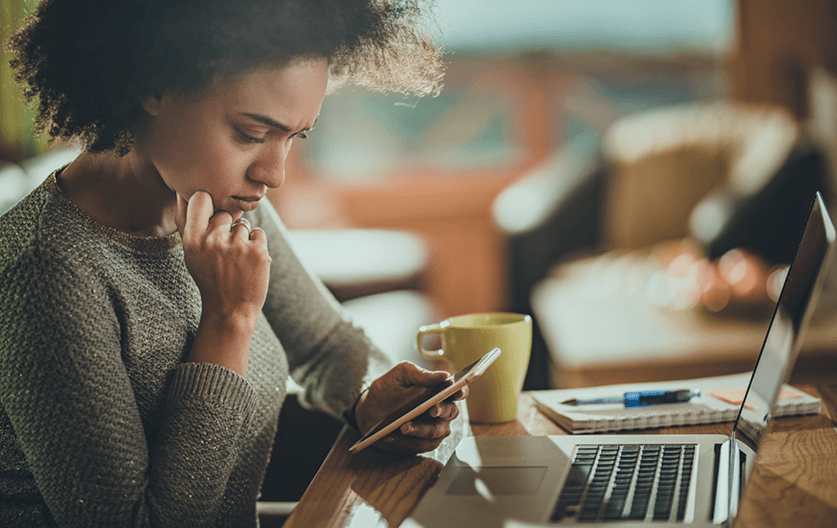 Our latest Member Insider, by Sharon Ford, Head of Member Experience, CBHS
Why is fraud prevention important for us all?
Fraud has a detrimental impact on both CBHS and our members. As a not-for-profit organisation, CBHS works hard to improve efficiencies, reduce operating costs and keep our member premiums as low as possible. Fraudulent claims adversely impact our operating costs, but every year we find that the number of fraudulent claims is increasing.
Each fraudulent claim contributes to increased operating costs for CBHS, which can unfortunately result in higher premiums and reduced benefits for our members. We are committed to keeping our premiums low, and we want to continue providing simple and fast claiming processes for our members.
What is health insurance fraud?
There are three main types of fraud against health insurers:
Members or healthcare providers receiving a claim benefit payment where there is no legitimate entitlement
Intentionally submitting misleading or false information to the health insurer
Intentionally withholding relevant information from the health insurer.
How can health insurance fraud occur?
Health insurance fraud can occur through claiming for treatment or services that haven't been provided or received, using someone else's CBHS membership card, or intentionally providing false information or documents.
Examples of potential health insurance fraud:
A healthcare provider charging for treatment that has not been provided or for treatment that is not clinically required.
Submitting false documents and receipts.
A healthcare provider claiming for additional services without the CBHS member's knowledge, or a member claiming for additional services without the healthcare provider's knowledge.
What does CBHS do about fraud?
We have a dedicated investigations team who work hard to prevent losses for our members and detect, investigate and recover any losses on behalf of our members using sophisticated technology and training. CBHS has a zero-tolerance policy towards fraudulent claiming.
Our strict zero-tolerance policy applies to members who intentionally attempt to defraud CBHS by submitting fraudulent claims, including colluding with healthcare providers to submit fraudulent claims. For the benefit of other members in our CBHS family, our Health Benefit Fund Rules allow us to immediately terminate the membership of any member who attempts to defraud CBHS and the rest of its members. In addition to debt recovery proceedings, our investigations team reports suspected fraudulent claiming to the police, who will prosecute the offender.
In late 2019, CBHS achieved two successful prosecutions against members who acted fraudulently against our fund. One of these convictions resulted in prison time. Here are the anonymous real stories:
Member 1
This member took out multiple health insurance policies under names of other people and submitted false claims.
Police executed search warrants and arrested the member.
The member pleaded guilty to 'obtaining, and attempting to obtain, property by deception'.
The Court sentenced the member to three months' imprisonment and an 18-month Good Behaviour Order.
Breach of the Good Behaviour Order could result in further imprisonment.
Member 2
This member submitted false claims, then moved overseas.
The CBHS investigations team reported the false claims to police who issued an arrest warrant.
On the member's return to Australia, he/she was detained at the airport, arrested and spent two nights in a police holding cell until a $100,000 surety deposit (bail money) was paid.
The Judge found the member guilty of 'dishonestly obtaining an advantage, and using a false document to gain an advantage'.
The Judge ordered the member to serve a two-year Intensive Correction Order (ICO) and pay a $10,000 fine. Breach of the ICO will result in the member forfeiting their $100,000 surety deposit (bail money), and the member could be imprisoned.
In sentencing Member 2, the Judge made the following points, which speak to the severity in which the courts view health insurance fraud:
It's an evil and greedy act to defraud a health fund by submitting false claims.
The case for deterring others from committing fraud is overwhelming, so when the Court finds someone guilty, it needs to take the opportunity to make an example of the person when considering what sentence to impose.
Health funds allow members to submit claims online to save members costs, and fraud undermines this by resulting in increased costs.
What can I do to help prevent fraud?
Never leave your CBHS membership card with anyone, even a healthcare provider.
Report any stolen or lost CBHS membership cards within 24 hours. You can do this online, via our CBHS app or through our friendly Member Care team.
Keep your online Member Centre password safe and change it regularly.
Check your claim limits in the Member Centre or on the app to ensure claims have not been submitted without your knowledge.
Always check the details on your healthcare provider's receipt – especially with the electronic claiming done on the spot at your healthcare provider's office.
Check that the treatment or service has been claimed for the correct CBHS member.
Tell us if you notice anything suspicious or out of the ordinary with your CBHS membership.
How do I report a concern? Can I remain anonymous?
If you suspect someone is making fraudulent claims or have any queries about potentially inappropriate claiming, please contact us immediately. You should also let us know if you believe there are any discrepancies in your claims history.
Yes, you can choose to remain anonymous.
More information
Here's more information on how you can help prevent fraudulent claims.
Health and wellbeing
programs & support
You Belong to More with CBHS Hospital cover:
Greater choice over your health options including who treats you
Get care at home with Hospital Substitute Treatment program
Free health and wellbeing programs to support your health challenges
Live your healthiest, happiest life with CBHS Extras cover:
Benefits for proactive health checks e.g. bone density tests, eye screenings
Keep up your care with telehealth and digital options
Save on dental and optical with CBHS Choice Network providers