At CBHS we help you manage your health challenges. We believe in offering you the services, support and tools you need to live your best life.
Our Better Living Programs are available to support eligible members towards a healthier lifestyle. Each Better Living Program is subject to its own eligibility criteria.
Contact us for more information and to confirm your eligibility for a program.
It's time to make time for a back-to-school eye test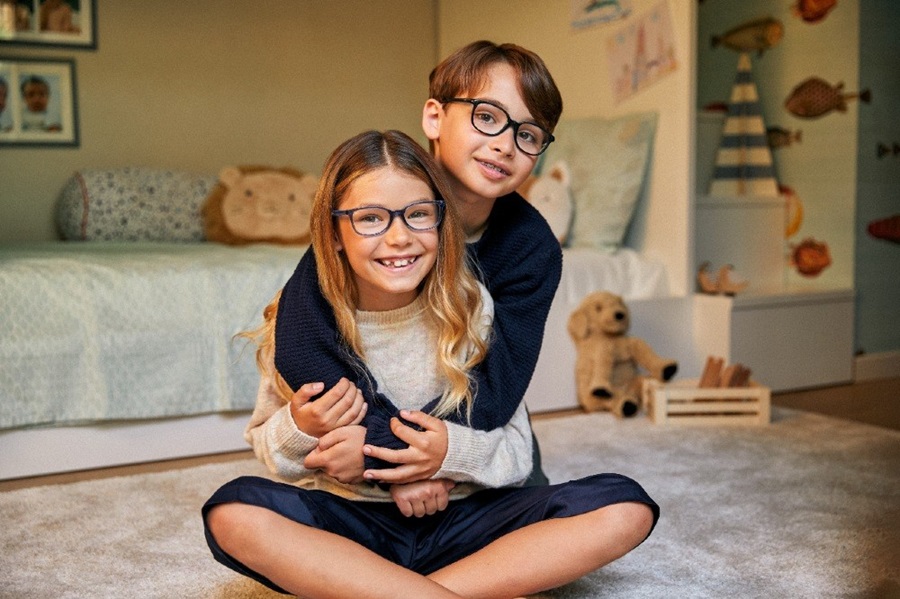 With one in five Australian children having an undetected vision problem, CBHS optical Choice Network provider OPSM encourages parents to include an eye test as part of your child's back-to-school checklist this year1. Good vision is essential for children's physical, social, behavioural, and educational development. Did you know 80% of all classroom learning is obtained through vision yet only 68% of parents have taken their child for an eye test1?
OPSM shares their back-to-school eyecare tips to help keep your child's eyes in top shape this school year.
Have an eye exam
All children should have a full eye examination prior to starting school or sooner if they are experiencing vision problems. Developmental delays may be a sign of vision problems. Even if your child does not have any symptoms, it's important to maintain regular eye tests.
Elizabeth Kodari, optometrist at OPSM says "unfortunately children are not very good at assessing their own vision. They assume what they are seeing is 'normal' and unless they have regular eye tests, vision problems can often go undetected'."
Choose the right glasses
If your child is prescribed glasses, make sure they are the right fit. Polycarbonate lenses are recommended due to their high-impact resistance, helping protect your child's eyesight in the playground2. OPSM's kid's glasses range include polycarbonate lenses and are 'no gap' for eligible CBHS members*.
OPSM's kid's glasses range include polycarbonate lenses and are 'no gap' for eligible CBHS members*.
Limit screen time
Spending too much time indoors in unnatural light or on devices can increase your child's risk of developing myopia (short-sightedness)3. Remember the good old days of playing outside all day and how much fun it was? Help your child to discover all the fun activities to do at the park, the beach, or even in your own backyard! The OPSM experts recommend that parents limit their child's screentime, and ensure they spend plenty of time outdoors. The research supports this − more outdoor time in children can help minimise myopia progression3.
For necessary screen time, encourage your child to follow the 20-20-20 rule. This can help their eyes relax and adjust focus.
The 20-20-20 rule: Every 20 minutes, focus on an object 20 feet (6m) away for about 20 seconds.
Help grow their visual skills
Interactive play sessions such as catching a ball or riding a bike can help improve your child's visual skills, eye hand coordination and fine motor skills from a young age4.
Encourage them to wear sunglasses (and don't forget yours)
UV protection is just as important in children as it is for adults. UV rays can cause irreversible damage to your child's eyes. They can reflect off surfaces including water, sand and snow and have been associated with long term conditions including cataracts and conjunctival changes. It's important to choose quality sunglasses to help protect your child's eyes. Make sunglasses a part of your child's 'slip, slop, slap' routine.
Maintain a good diet
Diets rich in antioxidants and omega oils are great for your child's eyes5. Try providing them with snacks such as fruit and nuts in their lunchbox, and serve oily fish or eggs a couple of times a week.
OPSM is offering no gap kids' glasses for eligible CBHS Health Fund members with Extras cover*. To make an appointment or find your nearest OPSM optometrist, visit opsm.com.au. Bulk billed eye test available to eligible Medicare cardholders.
OPSM recommends that you schedule regular visits with your optometrist based on your eye health needs.
*No gap glasses include kids' packages from our $99 range. No gap offer is subject to your particular level of health fund optical cover, waiting periods, available annual limits and fund rules. Frame range may vary from store to store. While stocks last. Further T&Cs apply, please see instore for details.
Back to School: make the first test of the year an eye exam- Good Vision For Life
Spectacle-related eye injuries, spectacle-impact performance and eye protection-Clinical and Experimental Optometry 3 (2015).
Digital Screen Time During the Covid-19 Pandemic: Risk for a further Myopia Book? -American Journal of Ophthalmology 223 (2021).
Lifespan Development: Lives In Context. Kuther, Tara. Sage Publications (2019).
Nutrients for the aging eye - Clinical interventions in aging 8 (2013).
All information contained in this article is intended for general information purposes only. The information provided should not be relied upon as medical advice and does not supersede or replace a consultation with a suitably qualified healthcare professional.
Health and wellbeing
programs & support
You Belong to More with CBHS Hospital cover:
Greater choice over your health options including who treats you
Get care at home with Hospital Substitute Treatment program
Free health and wellbeing programs to support your health challenges
Live your healthiest, happiest life with CBHS Extras cover:
Benefits for proactive health checks e.g. bone density tests, eye screenings
Keep up your care with telehealth and digital options
Save on dental and optical with CBHS Choice Network providers