At CBHS we help you manage your health challenges. We believe in offering you the services, support and tools you need to live your best life.
Our Better Living Programs are available to support eligible members towards a healthier lifestyle. Each Better Living Program is subject to its own eligibility criteria.
Contact us for more information and to confirm your eligibility for a program.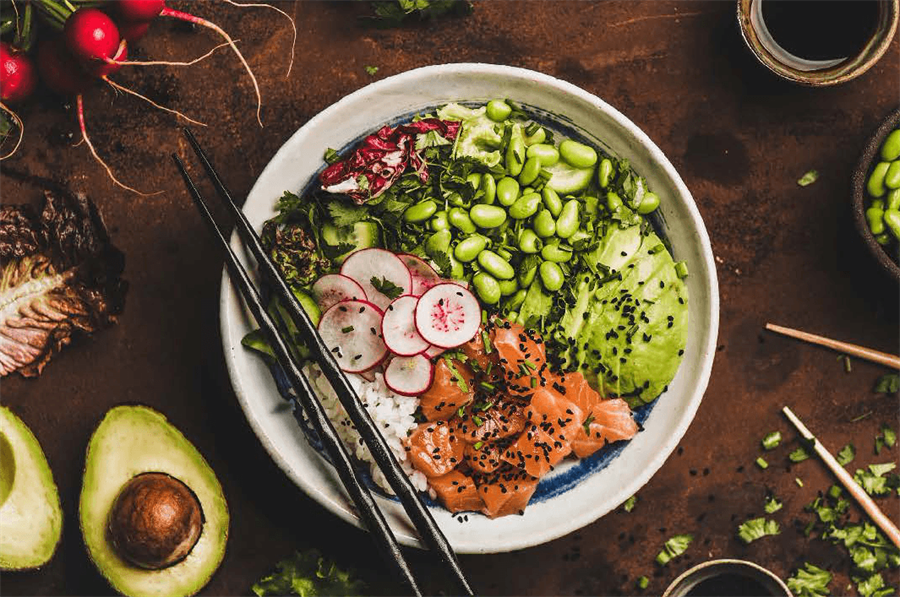 Calories: 566* | protein: 34g | carbs: 59g | fibre: 12g | total fat: 18g | sat fat: 4g | serves 1 | 5-10 mins
*Approximate nutritional information calculated from Easy Diet Diary.
Healthy meals you can make in minutes
This sushi bowl takes only a few minutes to assemble and you can eat it hot or cold. Just assemble all the ingredients to make a simple superfood salad in the warmer months or heat the rice in the microwave and use cooked winter vegetables in the colder months.
This sushi bowl is rich in vitamins, minerals, and antioxidants. The cooked and cooled rice has a high level of resistant starch, meaning it can help you feel fuller for longer, and help feed your 'good' gut bacteria.
Looking to lose weight? The best foods for weight loss are high in protein and fibre, low in calories and have a low glycaemic index (GI) - just like this lazy sushi bowl!
Ingredients
100g protein of choice e.g. tuna, smoked salmon, chicken, beef, tofu
1 cup microwave rice (ideally brown/mixed grain)
1-2 cups veggies of choice e.g. grated carrot, cucumber strips, baby spinach, edamame.
Sushi flavour
1 sheet of sliced nori (dried seaweed)
soy sauce
Japanese mayo
sesame seeds.
Method
Prepare all ingredients
Put all the ingredients in a bowl
Enjoy!
Quick tips
This meal can be diversified by exchanging rice with a variety of different grains including quinoa, pasta, cous cous
Swap nori, soy sauce, and Japanese mayo with a variety of different sauces, spices, nuts and seeds to change up the dish
Google 'Buddha bowl' recipes for more inspiration.
All information contained in this article is intended for general information purposes only. The information provided should not be relied upon as medical advice and does not supersede or replace a consultation with a suitably qualified healthcare professional.
Health and wellbeing
programs & support
You Belong to More with CBHS Hospital cover:
Greater choice over your health options including who treats you
Get care at home with Hospital Substitute Treatment program
Free health and wellbeing programs to support your health challenges
Live your healthiest, happiest life with CBHS Extras cover:
Benefits for proactive health checks e.g. bone density tests, eye screenings
Keep up your care with telehealth and digital options
Save on dental and optical with CBHS Choice Network providers