At CBHS we help you manage your health challenges. We believe in offering you the services, support and tools you need to live your best life.
Our Better Living Programs are available to support eligible members towards a healthier lifestyle. Each Better Living Program is subject to its own eligibility criteria.
Contact us for more information and to confirm your eligibility for a program.
Living with diabetes in Australia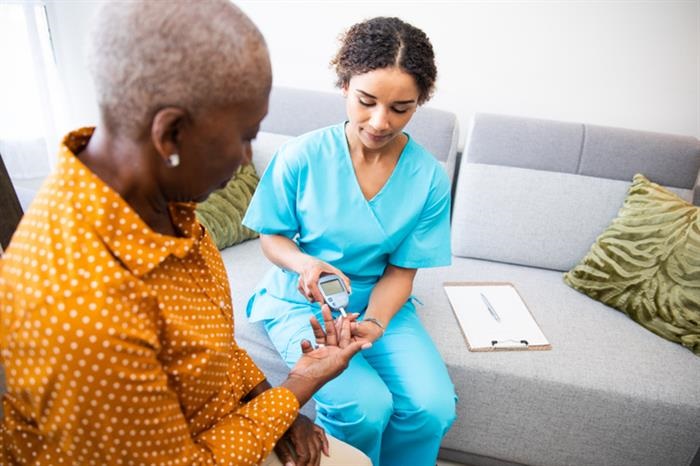 When most people think of diabetes, they think it's caused by eating too much sugar. This isn't the case – it's a lot more complex than that. Here is a little about each of the three main types.
Type 1 diabetes
Cannot be prevented or cured.
Type 1 diabetes usually develops during childhood but can affect people at any age.
Must be treated by insulin via injection or through an insulin pump.
Makes up about 10% of Australian diabetes cases.
Type 2 diabetes
Up to 58% of type 2 diabetes cases can be prevented or delayed by making certain lifestyle changes
including maintaining a healthy weight through being active and eating healthy.
Makes up 85–90% of all diabetes cases.
Usually develops in adults over the age of 45.
Is managed through lifestyle changes and sometimes medication or insulin.
Gestational diabetes
Develops during pregnancy and resolves immediately when the baby is born. However, women who have had gestational diabetes have a higher risk of developing type 2 diabetes later in life.
The fastest growing type of diabetes in Australia.
Around 12-14% of pregnant women develop gestational diabetes.
Is managed with healthy eating and physical activity, but some women may need medication and/or
insulin injections.
Preventing type 2 diabetes
Out of the three types, type 2 diabetes is the only one which we can prevent. A good place to start is to know your risk. The AUSDRISK calculator has 11 questions which can indicate your risk of developing type 2 diabetes in the next five years.
Some lifestyle changes to prevent type 2 diabetes might be easy for you, while some might be challenging. They are however, all worth it. Read on to find out about complications of diabetes, later in this article.
What changes can I make to reduce my risk?
Become a non-smoker
Maintain a healthy weight
Stay active – at least 30 minutes a day on most days of the week, including resistance exercises for muscle strength
Make healthy food choices – eat plenty of fruits, vegetables and fresh ingredients and limit processed foods and takeaways, particularly those high in saturated fats
Manage blood pressure and cholesterol levels
Limit alcohol
See your doctor for regular check-ups
If you think you might be at-risk of diabetes, make an appointment to see your GP, and/or consider our Better Living program. Our programs provide you with expert guidance and support, with no out-of-pocket expenses for participating. The 'at-risk' program can help you to make the right life-changes to prevent you from developing type 2 diabetes.
Living with diabetes – and staying healthy!
One of the most important things you need to do as a person with diabetes is develop a good support network of health professionals. Regular health checks and visits with the different people in your team can help you identify any complications early or avoid them altogether.
Some of the healthcare professionals/services you will need to consult include:
Your GP
A diabetes educator – can help you with day-to-day management advice
Dietitian – for nutritional guidance
Endocrinologist – a specialist doctor in autoimmune disease
Podiatrist – foot health
Ophthalmologist/optometrist – eye health
Dentist
Psychologist – to help avoid 'diabetes burnout' and other mental health issues
Physiotherapist – to help you with an exercise plan
National Diabetes Service Scheme (NDSS) – access to subsidised diabetes products
TIP: Set a standing calendar appointment for each provider, to remind yourself you need to book in for your check-up.
With Extras cover, you can claim benefits on some of the above services. Contact our Member Care team to see what you're covered for.
Complications of diabetes
There are many good reasons to look after your health carefully when you have diabetes. One of them is to avoid life-threatening complications. Uncontrolled high blood glucose levels can wreak havoc in the body over a long-term, and can affect a number of different areas. Here is an overview of some common diabetes complications, and how you can give yourself the best chance of avoiding them. There are 1.2 million hospitalisations related to diabetes in Australia each year, many of these due to disease complications.
From head to toe, know what complications to look for and ensure you see your healthcare professional if you notice any signs you might be developing one.
Eyes
Almost all those with type 1 diabetes and more than 60% of those with type 2 diabetes will develop diabetic retinopathy (diabetic eye disease) after 20 years of living with the disease. It's a leading cause of irreversible blindness. Diabetic retinopathy is progressive and you may be unaware you have it. One way to catch the disease dearly is to have regular eye examinations. The National Health and Medical Research Council recommends an eye check at initial diagnosis of diabetes and then at least every two years going forward. For people who already have retinopathy, eye checks should be done annually.
Heart
Heart attacks and strokes are up to four times more likely in people with diabetes. Luckily, risk can be reduced through eating a healthy diet, going smoke-free, managing your weight, getting exercise and taking the right blood pressure medications if prescribed. Your doctor will be able to discuss your individual situation and if you are at-risk, help you manage your risk factors.
Kidneys
High blood glucose levels can damage the tiny blood vessels in your kidneys, which impacts on kidney function. If left untreated, this can even progress to full kidney failure and the need for daily dialysis. Some people won't show symptoms until as much as 90% of kidney function is already gone. That means it's even more important to stay on top of your kidney health and ask your doctor to check your urine and blood every 12 months to monitor how your kidneys are working.
Legs and feet
Diabetic neuropathy is responsible for damage to the nerves in the lower limbs of people with diabetes. That's why people with diabetes must be extra vigilant with foot and leg care, and look out for symptoms that might indicate nerve damage. Up to 50% of people with diabetes experience neuropathy, and it can lead to amputation if left unchecked. More than 4,400 amputations take place every year in Australia as a result of diabetes, with more than 10,000 hospitalisations due to foot and leg complications. It's not only a serious and avoidable strain on the health system, but losing a limb can impact greatly on your quality of life.
By following a good foot and leg care regime, managing your blood glucose levels well, and visiting your podiatrist (or GP) twice annually, you can stay on top of small issues before they become big problems.
All information contained in this article is intended for general information purposes only. The information provided should not be relied upon as medical advice and does not supersede or replace a consultation with a suitably qualified health care professional.
Health and wellbeing
programs & support
You Belong to More with CBHS Hospital cover:
Greater choice over your health options including who treats you
Get care at home with Hospital Substitute Treatment program
Free health and wellbeing programs to support your health challenges
Live your healthiest, happiest life with CBHS Extras cover:
Benefits for proactive health checks e.g. bone density tests, eye screenings
Keep up your care with telehealth and digital options
Save on dental and optical with CBHS Choice Network providers