At CBHS we help you manage your health challenges. We believe in offering you the services, support and tools you need to live your best life.
Our Better Living Programs are available to support eligible members towards a healthier lifestyle. Each Better Living Program is subject to its own eligibility criteria.
Contact us for more information and to confirm your eligibility for a program.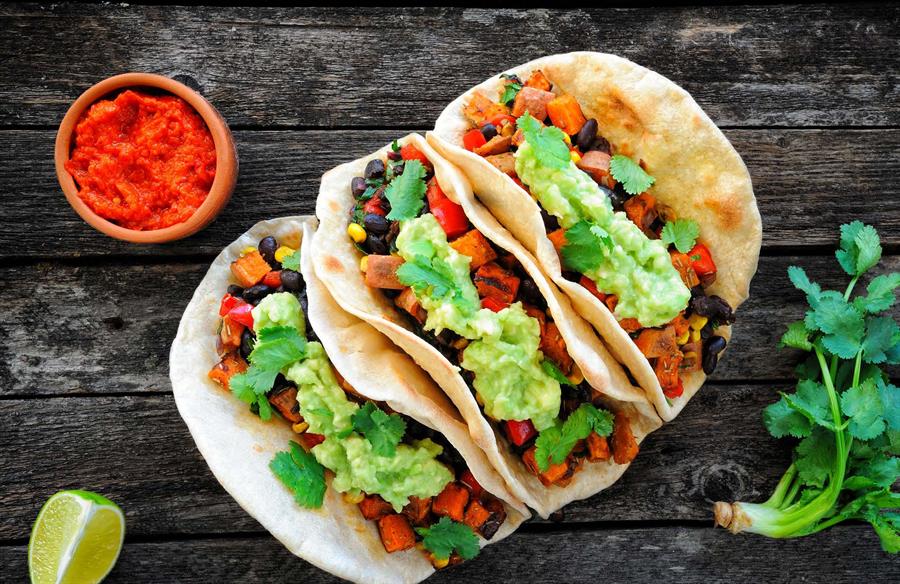 Calories: 675 | protein: 19g | carbs: 37g | fibre: 12g | total fat: 19g | sat fat: 5g | serves 4
*Approximate nutritional information calculated from Easy Diet Diary.
Healthy food that feels indulgent
These loaded mince tacos are a feast for your eyes and for your taste buds. They feel indulgent but they're low in calories, and they're healthy and full of nutrition.
The Australian guide to healthy eating recommends you eat at least five serves of vegetables and legumes or beans a day. By eating these loaded mince tacos, you could be well on your way to meeting those guidelines, especially if you serve them with salad and guacamole, made with nutrient-rich avocado.
This meal makes for a relatively easy healthy dinner, while adding a salad means you can toss in any vegetables that might be lurking in your fridge waiting to be used.
Tuck into these tasty tacos as part of a healthy diet.
Ingredients
Mince mix
500g lean mince or 200g textured vegetable protein (TVP) soaked
1 tbsp extra virgin olive oil
1 onion, diced
garlic to taste
1 can chopped tomatoes
1 tbsp or small tub tomato paste
1 tbsp plain flour
1 can of mixed beans, drained and rinsed
1/2 large carrot, grated
2 cups mushrooms, sliced
1/2 medium zucchini, grated
4 handfuls of spinach.
Spice mix
1 sachet of taco spice mix.
OR
1 tbsp cumin

1 tbsp coriander seed
1 tbsp smokey paprika
salt + pepper to taste
chilli flakes to taste
more spices to taste.
Method
Fry onion and garlic in oil in a large pan
Add mince and fry until brown
Add carrot, mushroom and zucchini, 1 tbsp tomato paste and spices
Add 1/2 can chopped tomatoes and cook down until taste changes (5-10 mins)
Add remaining chopped tomato, then mix in flour and add mixed beans, spinach, extra spice mix to taste
Spoon mixture into taco shells and top with 1 tbsp guacamole and 1 cup of salad.

Serve with
2 taco shells per person
GUACAMOLE: Mash 1 avocado with juice of 1 lime, salt + pepper
SALAD: tomato, cucumber, lettuce, coriander, salsa.
Why it's good for you

high protein
high fibre
freezes well

feels indulgent.
All information contained in this article is intended for general information purposes only. The information provided should not be relied upon as medical advice and does not supersede or replace a consultation with a suitably qualified healthcare professional.
Health and wellbeing
programs & support
You Belong to More with CBHS Hospital cover:
Greater choice over your health options including who treats you
Get care at home with Hospital Substitute Treatment program
Free health and wellbeing programs to support your health challenges
Live your healthiest, happiest life with CBHS Extras cover:
Benefits for proactive health checks e.g. bone density tests, eye screenings
Keep up your care with telehealth and digital options
Save on dental and optical with CBHS Choice Network providers