At CBHS we help you manage your health challenges. We believe in offering you the services, support and tools you need to live your best life.
Our Better Living Programs are available to support eligible members towards a healthier lifestyle. Each Better Living Program is subject to its own eligibility criteria.
Contact us for more information and to confirm your eligibility for a program.
Does hay fever have anything to do with hay?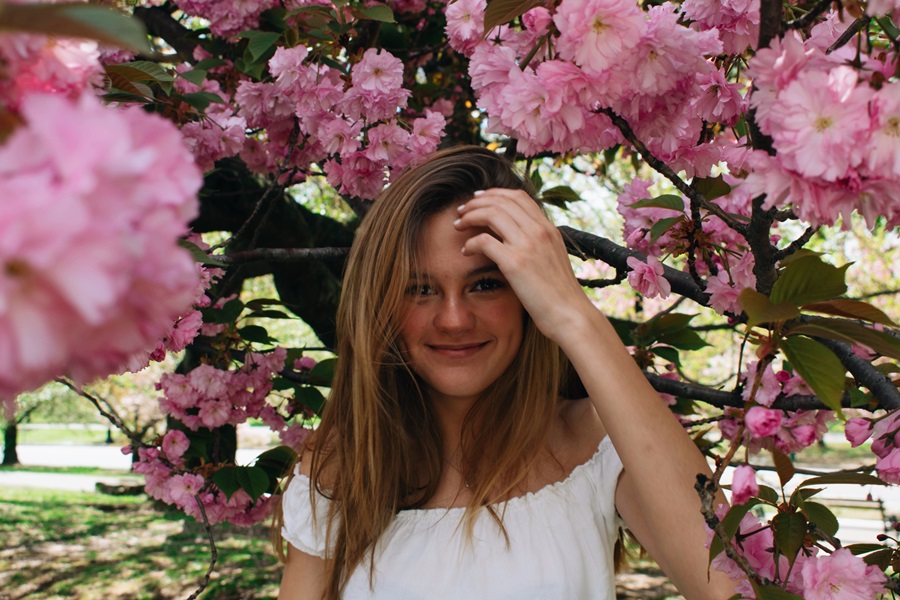 As the weather warms, it seems the perfect time to head outdoors. There are health benefits to be had by walking or exercising in nature. But, what if you're one of the millions of Australians who suffer runny noses and itchy eyes as soon as spring arrives?
"I usually get itchy eyes when the pollen count is really high and also when it's dusty and I sneeze a lot as well."1
Sound like you?
Chances are you have allergic rhinitis, commonly known as hay fever. Which incidentally has nothing to do with hay. Or fever.
Allergic rhinitis is a reaction to microscopic particles of pollen, dust mites, animal dander or mould. Some people suffer all year. Others are affected seasonally.
Dive into the scientific stories of hay fever in Nature magazine, or read on for helpful tips on how to manage your allergies.
Firstly, animal dander? What's that?
Flakes of animal skin, hair, wool, feathers, fur, saliva and urine. If your dog doesn't shed, don't assume you're safe. The main source of allergens in dogs is their saliva. In cats, it's their sebaceous glands.
Why is hay fever more common in spring?
Hay fever can be triggered by pollen, and spring is the peak season for trees, weeds and grasses to flower and release pollen. Plants bloom at different times and individuals react to different pollens, so your own symptoms might be worse at certain periods. Spare a thought for people who react to dust mites, mould or dander. They can suffer hay fever all year round.
What are the symptoms of hay fever?
Runny, itchy or blocked nose. Sneezing. Itchy, irritated or watery eyes. Sore throat and swollen sinuses.
Hang on, that sounds like a cold or flu.
Yes, the symptoms do sound similar, but with the right care a cold or flu will eventually subside. Hay fever won't go away unless you avoid exposure or get the right treatment.
How serious is it?
Hay fever can range from mildly irritating to debilitating. You can lose sleep, feel tired and find it harder to function at work. Headaches are common. Ear infections and sinus infections are also possible side effects. Some people with hay fever also finds it makes their asthma worse.
What's the difference between hay fever and asthma?
Hay fever largely affects your eyes, nose and upper airway. If you're short of breath, wheezing or have a tight chest, you have symptoms of asthma. Pollen can trigger hay fever or asthma.
What's the cure?
You can't cure hay fever, but you can lessen its impact.
The most effective method is to avoid exposure to what's causing it. If that's not practical, there are plenty of medications you can try.
Each person reacts differently, so it might take a while to find the right treatment – or combination – that works for you.
If hay fever is having an impact on your quality of life and you can't find relief, it's a good idea to visit your GP.
Antihistamine
Over-the-counter or prescription antihistamine tablets can control symptoms. Be cautious with medications − even if they claim to be non-sedating − and monitor your response. Antihistamine eye drops are good at combatting itchy, red eyes. It's best to check with your doctor or pharmacist before you buy.
Nasal sprays
Again, your GP or pharmacist will advise you here based on your individual symptoms, but saline douche or saltwater spray may provide some relief.
Decongestant nasal sprays can clear a blocked nose, but it's generally recommended that you don't use them for more than three days at a time. Doing so could make your congestion worse.
Your doctor may recommended steroid nasal sprays, which are better for longer term use. You get maximum benefit with regular application.
Combination sprays contain a powerful mix of antihistamine and steroid. More costly maybe, but potentially worth it.
Immunotherapy
In extreme cases, a course of immunotherapy injections might help. They don't work for everyone, but the goal is that over 3-5 years they desensitise you to your allergen triggers.
Steroid injections
These carry a level of risk due to significant side effects.
Will I grow out of hay fever?
Possibly. Symptoms of hay fever normally begin before the age of 30 and they tend to diminish as you get older. Having said that, forty percent of young adults diagnosed with hay fever still have symptoms 20 years later. And 80 percent of children will still be experiencing symptoms 10 years later.
Ten top tips to limit exposure
During peak season, check the pollen count. Counts are generally higher before 10am and after sunset. Schedule outdoor activities accordingly.
On high pollen days close the windows and turn on your air conditioning.
Vacuum regularly, especially in bedrooms.
Don't dry washing outside on windy, high pollen days.
It may sound obvious but avoid mowing the lawn. You get a free pass!
Close the windows in your car and turn the air conditioning to 'recirculate'.
Shower before bed to remove particles picked up during the day.
Wear sunglasses outdoors to protect your eyes.
Stay indoors before, during and just after thunderstorms.
Spring clean your house to reduce dust mites and mould. But be cautious using cleaning products that could make your symptoms worse.
Watch the weather
If you suffer from hay fever you're more at risk of an asthma attack, and thunderstorms can aggravate the symptoms of both. The high winds that often precede a thunderstorm can sweep up grass pollen grains which burst open, releasing micro particles small enough to enter your lungs. The problem is worse during grass pollen season, which runs from October to December in south east Australia.

Sources
1 https://www.nature.com/articles/s41533-018-0071-0
https://www.allergy.org.au/patients/allergic-rhinitis-hay-fever-and-sinusitis/pollen-allergy
https://www.allergy.org.au/patients/about-allergy/common-myths-about-allergy-and-asthma-exposed
https://www.lung.org/our-initiatives/healthy-air/indoor/indoor-air-pollutants/cleaning-supplies-household-chem.html
https://www.mayoclinic.org/diseases-conditions/hay-fever/symptoms-causes/syc-20373039
https://www.floridamedicalclinic.com/blog/whats-the-difference-between-allergy-and-asthma-what-is-the-best-medication-for-allergic-asthma/
https://www.nationalasthma.org.au/living-with-asthma/resources/patients-carers/brochures/hay-fever-allergic-rhinitis-and-your-asthma#wi
https://www.allergy.org.au/patients/allergy-treatment/immunotherapy
All information contained in this article is intended for general information purposes only. The information provided should not be relied upon as medical advice and does not supersede or replace a consultation with a suitably qualified Health Care Professional.
Health and wellbeing
programs & support
You Belong to More with CBHS Hospital cover:
Greater choice over your health options including who treats you
Get care at home with Hospital Substitute Treatment program
Free health and wellbeing programs to support your health challenges
Live your healthiest, happiest life with CBHS Extras cover:
Benefits for proactive health checks e.g. bone density tests, eye screenings
Keep up your care with telehealth and digital options
Save on dental and optical with CBHS Choice Network providers