Member Insider - Government Mental Health Reforms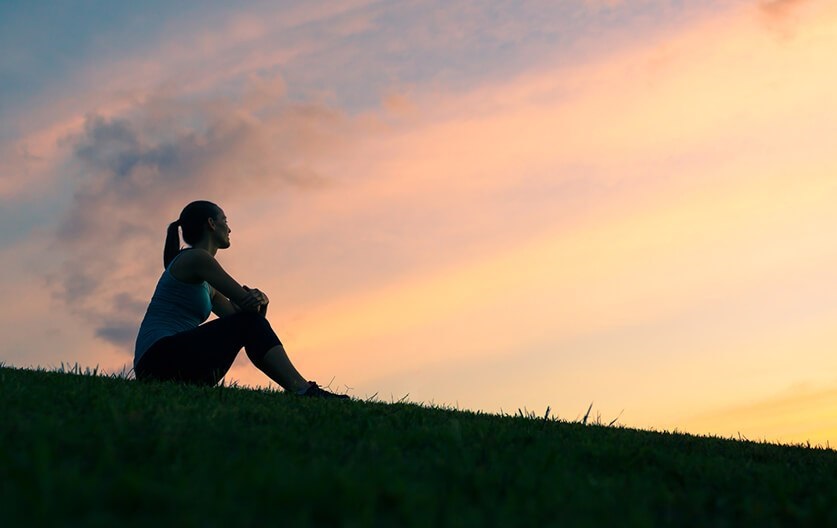 This month's Member Insider is around private health insurance for mental health. There are several treatment pathways for some mental health issues. How do you know if you're covered and what for?
What is mental illness?
About one in five Australians will experience a mental illness in a year, and almost half of us will experience a mental illness at some time in our lives.
SANE Australia describes mental illness as a wide range of conditions that affect how we think and feel. This can go on to determine how we behave and interact with others. Mental illnesses are diverse in type and vary in degrees of severity. Some of the major types include depression, anxiety, schizophrenia, mood disorders e.g. bipolar, personality disorders, and eating disorders.
A mental health problem is more common than a mental illness but can develop into a mental illness if left untreated.
People with a mental illness or poor mental health need support and treatment, just like someone with a physical illness would. They cannot make their symptoms go away on their own.
How can my general practitioner (GP) help me with my mental health?
Most mental illnesses can be effectively treated. Getting help as soon as you notice the early signs and symptoms is important, as earlier treatment generally leads to better outcomes.
A visit to a GP should be your first step in seeking help. Your GP can also prepare a mental health plan, refer you to the right person and prescribe appropriate medicines. They can discuss any concerns you have and give you advice on what to do next.
How can I claim for my GP costs?
You can claim some of your GP costs from Medicare. Visits to your GP can even be free, if you use a doctor who bulk bills. CBHS does not pay benefits for outpatient expenses for GPs.
How can a psychologist help?
Psychologists can help with a range of mental health issues. The kinds of problems psychologists often treat include anxiety, depression, addictive behaviours, childhood behaviour disorders, relationship problems, eating disorders, sleep problems, sexual problems, bereavement, post-traumatic stress disorder and more.
All psychologists must legally be registered with the Psychology Board of Australia. Unlike psychiatrists, psychologists cannot prescribe medicines.
You don't need a referral from a GP to see a psychologist privately. For more information about finding and seeing a psychologist, talk to your GP or contact the Australian Psychological Society.
How can I claim for my psychologist's costs?
Some people are eligible for Medicare rebates for 10 sessions per calendar year when treated by registered psychologists under a Government scheme. This is called a mental health care plan. To be eligible, you must be referred to a psychologist by your GP or psychiatrist; or, for children, by their paediatrician.
To find out if you're eligible for Medicare rebates under this program, please ask your GP.
Some CBHS Extras products will assist with psychologist's costs. CBHS suggests our Top Extras cover or Prestige package cover for benefits for psychology treatment. The Prestige cover also includes access to Mental Health Navigator through the Best Doctors program. Mental Health Navigator provides a full review of your existing mental health condition and treatment plan with recommendations for improvement and ongoing support. It can also help you navigate the mental health system with advice on treatment options for your best path forward.
Please note that if Medicare pays for your psychologist treatment you cannot also claim the cost from CBHS.
How can a counsellor help?
The training background of counsellors can vary. Some will have a background in psychology, social work or nursing, but unlike psychologists and psychiatrists, registration for counsellors and psychotherapists isn't mandatory. You do not need a referral to see a counsellor.
The Psychotherapy and Counselling Federation of Australia (PACFA) describes therapy as using an interpersonal relationship to help develop the client's self-understanding and to make changes in his or her life.
How can I claim for my counsellor's costs?
CBHS does not pay for counsellor's fees.
Psychotherapists' and counsellors' services are only covered by Medicare if the practitioner is a psychologist or social worker with a Medicare provider number.
How can a psychiatrist help?
Psychiatrists are medical doctors who have extra qualifications specialising in the diagnosis, treatment and prevention of mental illness and emotional problems. To practice in Australia, psychiatrists must be registered with the Royal Australian and New Zealand College of Psychiatrists.
You will need a referral from a GP to see a psychiatrist.
How can I claim for my psychiatrist costs?
If you see a psychiatrist as a public patient at a community health centre or public hospital, the service is likely to be free. If you see a psychiatrist in private practice, Medicare will refund part of the psychiatrist's fee.
If you have been treated by a psychiatrist as an admitted patient, CBHS may be able to pay a portion of the fee.
Am I covered in a private hospital?
It is important to ensure you have adequate private health insurance to get the treatment in a private hospital that you need to move forward with your life.
Private health cover can cover the cost of your hospital accommodation and a portion of the medical fees. As not all hospital policies will give you full cover for psychiatric services and rehabilitation, take care to select a policy that does not restrict (only partially cover). If you choose a policy that restricts psychiatric services, you may have significant out of pocket expenses if you are admitted to a private hospital.
CBHS suggests our Comprehensive Hospital (Gold) cover or Prestige (Gold) cover for psychiatric treatment in a private hospital.
If you're expecting a hospital admission, you should contact CBHS, your hospital and your doctor to obtain informed financial consent (which estimates the likely cost of treatment) and to find out how much will be covered, how much you will have to pay, and any other expenses.
Will I have to serve waiting periods?
Unlike other pre-existing conditions, which normally require you to be a member for 12 months before you can be covered for a hospital admission, psychiatric services and rehabilitation only require a two-month waiting period, even if the condition is pre-existing.
This means you can take out a new policy or upgrade to a policy with an appropriate level of cover and be covered after two months.
Haven't there been some changes to waiting periods for a mental health admission?
Yes - if you are on a hospital policy which provides restricted benefits for psychiatric care, then to access higher benefits you usually upgrade and complete a two-month waiting period.
However, from 1 April 2018, the Australian Government has mandated that you can upgrade without having to serve this waiting period, to access higher benefits for psychiatric care in a private hospital.
This exemption applies only once per lifetime and can only be accessed if you have already completed an initial two months of membership on any level of hospital cover.
For more information about accessing the exemption, please contact CBHS.
How can I claim my hospital expenses?
All medical services which happen outside of hospital including psychiatric consultations and check-ups, like your visits to your GP, can only be claimed on Medicare.
CBHS (25%) and Medicare (75%) will cover the equivalent of the Medicare Benefits Schedule fee for treatment received as an admitted patient, but the remainder or 'gap' is your own expense. Discuss the situation with your doctor – ask if he or she has an Access Gap Scheme agreement with CBHS and request a written quote at the start of your treatment. There may be some additional out-of-pocket expenses like pharmaceutical costs.
If you have an excess or co-payments on your policy you will need to pay the excess or co-payment directly to the hospital on admission.
Can CBHS help in any other way?
If you hold Hospital cover with CBHS, our Better Living programs may be able to help you.
Our Better Living program for mental health provides support such as visits from registered mental health nurses, support of medication regimes and help to determine and coordinate appropriate care.
Members also have the option of requesting a call back from CBHS's team via this link
How can I access the CBHS Better Living program?
If you hold an appropriate level of CBHS Hospital cover, there will be no out of pocket expenses for participating in the program. You can leave your details to get a callback about the program here.
What if I need help now?
Your GP can provide you with a range of options for treating and managing mental health issues. The emergency department at your local hospital will also be able to help you.
If you are in Australia, you can ring Lifeline on 13 11 14 or Kids Helpline on 1800 551 800 for specialised 24-hour help, support and advice.
All information contained in this article is intended for general information purposes only. The information provided should not be relied upon as medical advice and does not supersede or replace a consultation with a suitably qualified Health Care Professional.
Health and wellbeing
programs & support
You Belong to More with CBHS Hospital cover:
Greater choice over your health options including who treats you
Get care at home with Hospital Substitute Treatment program
Free health and wellbeing programs to support your health challenges
Live your healthiest, happiest life with CBHS Extras:
Benefits for proactive health checks e.g. bone density tests, eye screenings
Keep up your care with telehealth and digital options
Save on dental and optical with CBHS Choice Network providers