At CBHS we help you manage your health challenges. We believe in offering you the services, support and tools you need to live your best life.
Our Better Living Programs are available to support eligible members towards a healthier lifestyle. Each Better Living Program is subject to its own eligibility criteria.
Contact us for more information and to confirm your eligibility for a program.
Member Insider - Government Mental Health Reforms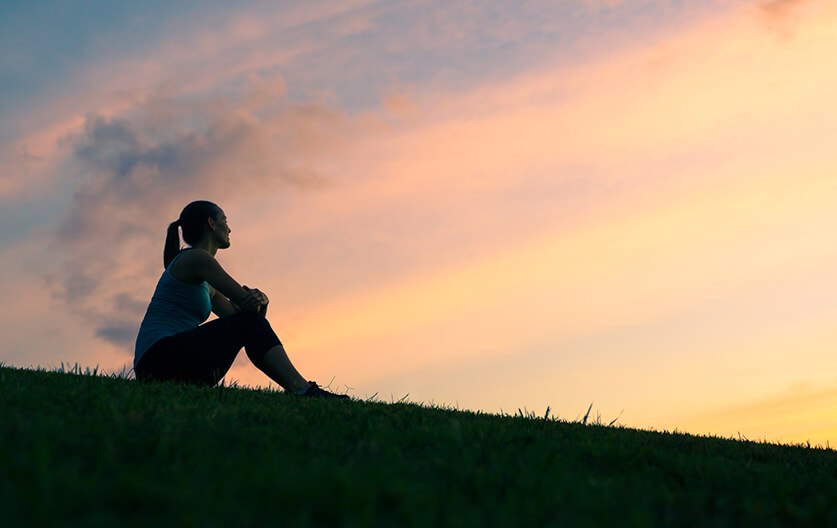 Mental health issues affect more Australians than we think
Did you know that approximately one in five Australians will experience a mental illness in a year? What's more, almost half of us will have a mental health issue at some point in our lives.
SANE Australia describes mental illness as a wide range of conditions that affect how we think and feel. This can go on to determine how we behave and interact with others. Mental illnesses are diverse in type and vary in degrees of severity.
Some of the major types include:
depression
anxiety
schizophrenia
mood disorders e.g., bipolar
personality disorders
eating disorders.
If you, or someone you love, is living with a mental illness or poor mental health, reaching out for support and treatment is the first step to living a healthier life. Just like physical symptoms, mental health issues don't just go away on their own.
"A mental health issue is more common than a mental illness but it can develop into one if it's not treated properly."
Your GP can help with your mental health in the first instance
Most mental illnesses can be effectively treated especially if you reach out for help as soon as you notice any signs and symptoms. Early treatment generally leads to better outcomes so seeing your GP is a step in a positive direction.
Your GP will begin your care by:
Preparing a mental health plan
Writing a referral for a specialist
Prescribing any appropriate medication if required.
They can also support you by discussing any concerns you may have and advising you on what to do next. In terms of costs, you can claim some of your GP fees from Medicare. However, some visits can be free if you use a doctor who bulk bills.
CBHS does not pay benefits for any GP outpatient costs.
When should you see a psychologist?
Your GP will help you decide after discussing the mental health issues you've been experiencing.
Psychologists can treat a range of mental health issues including:
anxiety
depression
addictive behaviours
childhood behaviour disorders
relationship problems
eating disorders
sleep problems
sexual problems
bereavement
post-traumatic stress disorder and more.
All psychologists must legally be registered with the Psychology Board of Australia and, unlike psychiatrists, they cannot prescribe medicines. You also won't need a referral from a GP to see a psychologist privately.
Selecting the right psychologist for you is vital. So, doing your research or consulting with your GP on the specialist who will suit your particular challenges is very important. For more information, contact the Australian Psychological Society.
If you have a Mental Health Care Plan, your psychology sessions are subsidised by Medicare
You may be eligible for Medicare rebates for 20 sessions per calendar year until June 30, 2022 under the Government scheme called, a Mental Health Care Plan. To be eligible, your GP must refer you to a registered psychologist. Or, in a child's case, a paediatrician needs to provide this referral.
"You can ask your GP if you are eligible for Medicare rebates under the Mental Health Care Plan."
Can your CBHS cover support your journey towards recovery?
Some CBHS Extras products or packaged covers include limits for clinical psychology. This means you'll be able to claim a benefit for your sessions.
CBHS Prestige Gold package cover also includes access to Mental Health Navigator through the Best Doctors program. Mental Health Navigator provides a full review of your existing mental health condition and treatment plan. This comprehensive program will give you recommendations for improvement as well as ongoing support. It can also help you navigate the mental health system by offering advice on the most effective treatment options available to you.
NB: If Medicare pays for your psychologist treatment, you cannot also claim from CBHS.
Should you choose a counsellor to help you instead?
When making a decision on whether you should see a certified psychologist or counsellor, once again, it's all about research and the level of therapy that's appropriate for you. Your GP will be able to advise you on this and it may be that a counsellor is all the professional support you need. However, it's important to note that their training will vary.
Some will have a background in psychology, social work or nursing, but unlike psychologists and psychiatrists, registration for counsellors and psychotherapists isn't mandatory. You also won't need a referral to see a counsellor.
Once you've spoken with your GP and, to help with your decision, you can also visit The Psychotherapy and Counselling Federation of Australia (PACFA) website for their description on therapy. It's based on developing a person's self-knowledge in order to make positive life changes.
Claiming your counsellor costs
CBHS does not pay for counsellor fees. Psychotherapists and counselling services are only covered by Medicare if the practitioner is a registered psychologist or social worker with a Medicare provider number.
"Sessions with a counsellor will help you develop your self knowledge so you can make empowered, positive life changes."
How can a psychiatrist help?
Psychiatrists are medical doctors who have extra qualifications specialising in the diagnosis, treatment and prevention of mental illness and emotional problems.
To practice in Australia, psychiatrists must be registered with the Royal Australian and New Zealand College of Psychiatrists. If you want to see a psychiatrist, you'll need a referral from your GP.
Can you claim for the cost to see a psychiatrist?
If you see a psychiatrist as a public patient at a community health centre or public hospital, the service is likely to be free. However, if you see a psychiatrist in private practice, Medicare will refund part of the fee.
CBHS may cover your psychiatrist's fee if you have been treated as an admitted patient.
Will you be covered in a private hospital?
Private health insurance can cover the cost of your hospital accommodation and a portion of the medical fees. However, it's important to note that, since not all hospital policies will give you full cover for psychiatric services and rehabilitation, you need to choose a policy that doesn't just partially cover the costs. If you choose a policy that has restricted benefits on psychiatric services, you may have to pay significant out-of-pocket expenses if you're admitted to a private hospital.
We suggest that you choose our Comprehensive Hospital (Gold) cover or Prestige (Gold) cover if you'd like to be covered for psychiatric treatment in a private hospital.
If you're expecting a hospital admission, you should contact CBHS, your hospital and your doctor to obtain informed financial consent (which estimates the likely cost of treatment) and to find out how much will be covered, how much you will have to pay, and any other expenses.
Are there any waiting periods?
Your CBHS cover can help in the recovery process. You may be able to access specialised psychiatric care and support with the required two-month waiting period. This also applies if you have a pre-existing condition. This means you can take out a new policy or upgrade to a policy with an appropriate level of cover and be covered after two months.
Changes to waiting periods for a mental health admission
In the past, if you were covered by a Hospital policy with restricted benefits for psychiatric care, you had to upgrade and complete a two-month waiting period before being able to access your additional benefits. However, from 1 April 2018, the Australian Government has mandated that you can upgrade for access to higher psychiatric care benefits in a private hospital without having to serve the additional waiting period on the upgrade.
This exemption applies only once per lifetime and is only available if you have already been a member for two months on any level of Hospital cover. If you'd like more details about this exemption, you can call our Member Care team on 1300 654 123.
"If you are treated as an admitted patient under your psychiatrist's care, CBHS may cover their fee."
How to claim your hospital expenses
All medical services which happen outside of hospital including psychiatric consultations and check-ups, like visits to your GP, can only be claimed on Medicare.
CBHS (25%) and Medicare (75%) will cover the equivalent of the Medicare Benefits Schedule fee for any treatment you receive as an admitted patient. However, the remainder or 'gap' is at your own expense. That's why it's a good idea to discuss this with your doctor to find out if they have an Access Gap Cover Scheme agreement with CBHS. If they do, you can request a written quote at the start of your treatment. Also, there may be some extra out-of-pocket expenses like pharmaceutical costs.
If you have an excess or co-payments on your policy you will need to pay the excess or co-payment directly to the hospital on admission.
CBHS is here to help you in any way we can – introducing Better Living
If you hold Hospital cover with CBHS, our Better Living programs may also be able to assist you on your mental health journey. This comprehensive program is designed to support you in a number of important ways including:
visits from registered mental health nurses
support of medication regimes
advice on determining and coordinating the appropriate care for you.
What's more, if you have CBHS Hospital cover, you won't incur any out-of-pocket expenses for joining the program.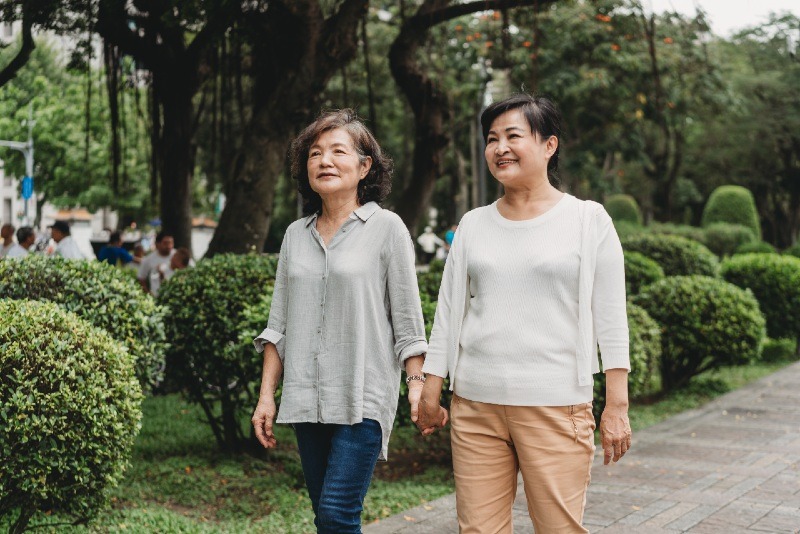 Do you need help now? Remember, you're never alone.
If you have mental health concerns that you want to talk about today, support is only a phone call or click away. You can reach out to your GP for guidance – they may provide you with a range of options for treating and managing any emotional challenges you're experiencing right now.
You can also get in touch with one of many mental health websites for online and phone support. The emergency department at your local hospital will also be able to help you. And if you are in Australia, you can ring Lifeline on 13 11 14 or Kids Helpline on 1800 551 800 for specialised 24-hour help, support and advice.
"You don't have to cope with any mental health issues on your own. Professional support and care are always available to you."
Put your mental health first today
Australia has some of the most supportive and experienced mental health practitioners in the world. You can access a range of services in-person, online and on the phone. The choice is always yours.
From psychologists and counsellors to psychiatrists and your general practitioner, there's a network of caring, qualified people ready to help you. So you needn't carry the burden alone. Putting yourself and your mental health first right now is the best thing you can do for your future.
All information contained in this article is intended for general information purposes only. The information provided should not be relied upon as medical advice and does not supersede or replace a consultation with a suitably qualified healthcare professional.
Sources:
What's the difference between a psychologist and a psychiatrist? (cbhs.com.au)
Search for a health service provider (cbhs.com.au)
Finding out the cost of your hospital treatment (cbhs.com.au)
National help lines and websites - Beyond Blue
What is Therapy? (pacfa.org.au)
Health and wellbeing
programs & support
You Belong to More with CBHS Hospital cover:
Greater choice over your health options including who treats you
Get care at home with Hospital Substitute Treatment program
Free health and wellbeing programs to support your health challenges
Live your healthiest, happiest life with CBHS Extras cover:
Benefits for proactive health checks e.g. bone density tests, eye screenings
Keep up your care with telehealth and digital options
Save on dental and optical with CBHS Choice Network providers