At CBHS we help you manage your health challenges. We believe in offering you the services, support and tools you need to live your best life.
Our Better Living Programs are available to support eligible members towards a healthier lifestyle. Each Better Living Program is subject to its own eligibility criteria.
Contact us for more information and to confirm your eligibility for a program.
Member Insider: Is dental health cover worth it?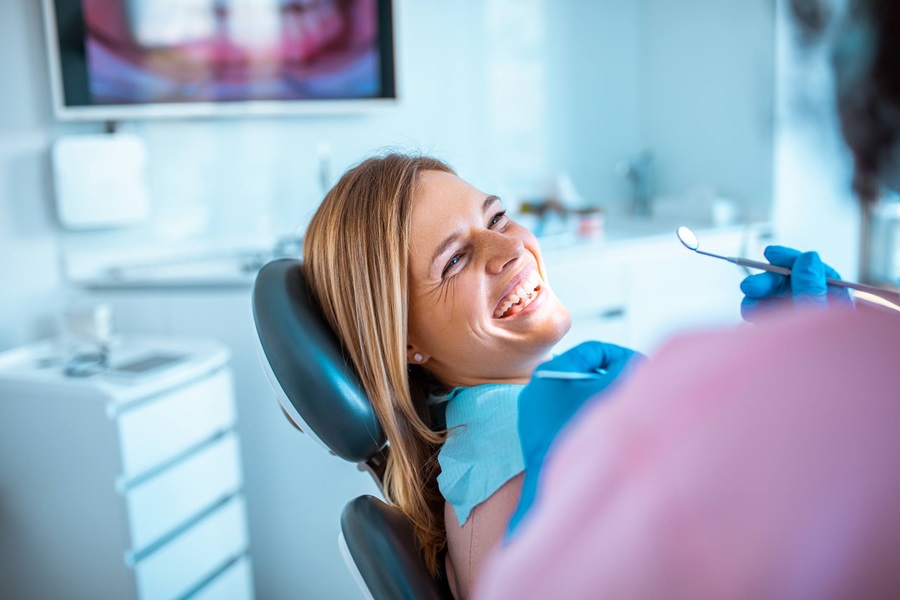 No one likes going to the dentist. We get it – it's no day spa. But a visit to your local dentist isn't usually as bad as you thought it might be. And it doesn't have to be as expensive as you thought it might be either. We're going to let you in on the ins and outs of dental health cover and how you can use it to its full potential. Then, you decide if it's worth it for you.
The state of our oral health
One in two Australians have seen a dentist in the past 12 months. If that's you, well done and keep it up. We should ideally be going around once per year, although this can depend on any other health needs you might have. However, 39% of us either delayed or did not see a dental professional when we needed to, due to cost. This is a figure that has increased. And how much was "too much"? It might surprise you to learn that around one-quarter of adults said they would have difficulty paying a $200 dental bill, which is loosely what you can expect to pay for a preventative dental visit without insurance.
In our country, bulk-billed or public dental care is only available for concession cardholders and wait lists are typically long. That means that the majority of us do need to have our wallets ready when we head to a dentist.
Unfortunately, many Australians are living with less than ideal oral health due to this dentist avoidance.
Around one in four adults avoid eating certain foods due to problems with their teeth. And, children aren't spared either, with the same amount of kids aged 5-10 living with untreated decay in their baby teeth. Almost a third of us have gingivitis, which is a common form of gum disease which untreated can lead to major problems.

How does private health insurance help with dental costs?
The type of private health insurance which includes dental insurance is called Extras cover. Extras cover can also include benefits for other products and services which help you improve and manage your health, like glasses or contacts, psychology, physio, and remedial massage for example.
The dental insurance part of Extras cover is split into categories with different 'limits' for each. So, it's important to choose one with enough cover for the things you might need.
What are the dental insurance categories?
Preventative dental
These are treatments that help protect your dental health, including oral examinations (check-ups), some x-rays, plaque removal (cleanings) and fluoride application. Your Extras cover might also include benefits for mouthguards to protect your teeth.
TOP TIP: If you keep up with your regular check-ups and cleanings then you are less likely to need anything from the general or major dental categories.
General dental
Things that fall into the general category for dental insurance might include consultations, some x-rays, and some more straightforward and common treatments like fillings, and extractions (a tooth being taken out).
Major dental
Major dental can include 'big-ticket' treatments like periodontics (gum treatment), endodontic (root canal treatment), crowns, bridges, veneers, dentures and implants, and orthodontics (teeth realignment). Without dental insurance, some major dental items can be very expensive.
Some examples according to the ADA's annual fee survey: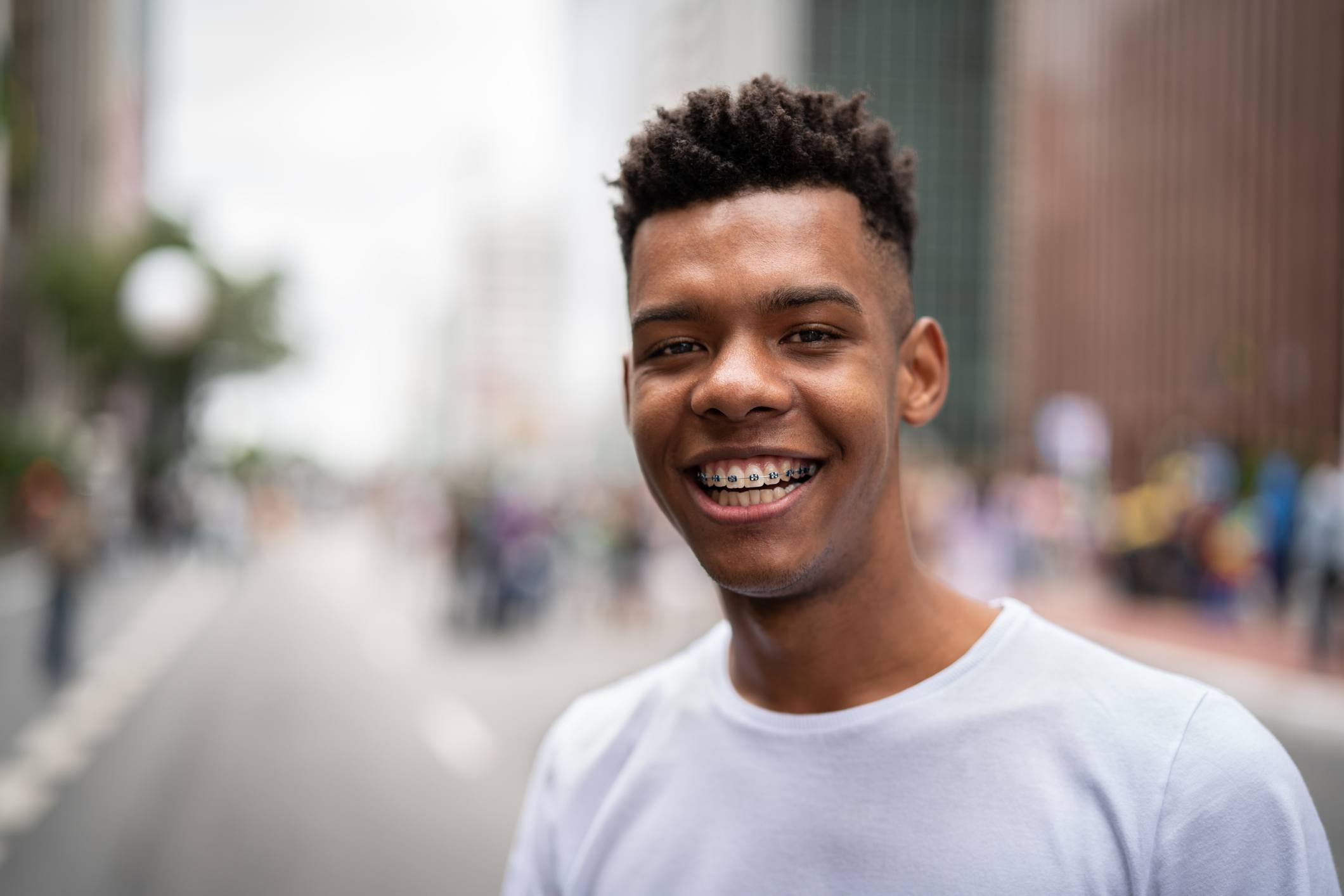 You don't have to get cover for major dental, and that can help you save on your premiums. However, if you have a history of needing these types of procedures done or have a growing family who are likely to need braces, it could be worth considering. Having cover for some of these items can take some of the sting out of the bill when it comes time to pay up.
How do I know what I can claim on?
CBHS members can check their Extras overall limits and available limits on the mobile app or via the Member Centre. You'll be able to see what your overall limit is for each category and how much you have left available.
Most limits will refresh each calendar year unless it is stated. For example, under major dental, orthodontia has a lifetime limit which means that you can only use the balance once during your membership.
If you need some dental work done, ask your dentist to provide you a full breakdown of the treatments they recommend for you. Each service/treatment will have its own item number, and you can check in the Member Centre how much you'll get back in benefits for each one. Or, give our Member Care team a call on 1300 654 123 (8am-7pm weekdays).
Most of our Extras covers will pay for 70% of the cost up to a set per service benefit. The amount leftover is the 'gap' or out-of-pocket amount which you must pay. This will also depend on how much of your overall and available limits you've got left.
Here's an example.
Say your dentist charges a $60 service fee for an oral examination…
Dentist fee = $60
Example service limit for oral examination = $36
CBHS pays 70% of service fee = $42, which is more than the service limit ($36)
Benefit payable = $36
Your gap = $24
---------------------
You saved = $36

It's important to note that if you're taking out Extras cover for the first time, or upgrading your Extras cover, there may be waiting periods attached. Waiting periods determine how long you must serve as a member before you can claim benefits for a particular service. Different dental services might attract different waiting periods.
Another thing to note is that CBHS does not provide benefits for 'DIY dentistry'. Some commonly available 'DIY' treatments include teeth whitening kits, mouthguards and orthodontic kits focused on teeth realignment. It's best to always consult a registered practitioner to reduce risk and achieve optimal results.
How can I reduce or remove the gap payment?
You can use a CBHS Choice Network dentist. Our Choice Network dental service providers have committed to removing the 'gap' for selected preventative dental services. By choosing to use a dentist in the network you will have no out-of-pocket expenses for the selected services. There are CBHS Choice Network dentists all over Australia and you can find one nearest you here.


Dentists set their own prices, so it pays to shop around – until you find a dentist you trust at prices that you find affordable. If you are looking at some complex or major dental work, it's often worth getting a second opinion before you go ahead. For what you pay in being seen by a second dentist, you could save lots more on overall treatment costs. For example, the ADA found the range Australians paid for a dental crown was between $1051–2000.


If you have a few treatments planned which are not time-critical, you could look at splitting them over two benefit periods. Most CBHS Extras cover limits renew on 1 January each year, so you could get some work done in December and some in January. That way, you'll be able to take advantage of two calendar years' worth of benefits.


There's another way to reduce how much you spend on the dentist too…. prevention! By keeping up with your preventative dental visits, you're giving your dentist a chance to identify any potential problems early. They will also be able to recommend intervention tactics to help you avoid future problems. Generally during a check-up, your dentist will use their tools to gently remove any plaque (a sticky film of bacteria) or tartar build-up on your teeth. You can't remove tartar (hardened plaque) at home with your toothbrush, so this is why dental cleans are important. Plus, there's no denying that walking out of the dentist after a deep clean is a great feeling! Your dentist will also be able to spot any holes (decay) in your teeth either by sight or by x-ray. One reason it pays to go for regular check-ups is that a tiny cavity is much easier, quicker, and cheaper to fix than a big one! In the early stages, cavities might not cause pain so you may not even be aware that you have any.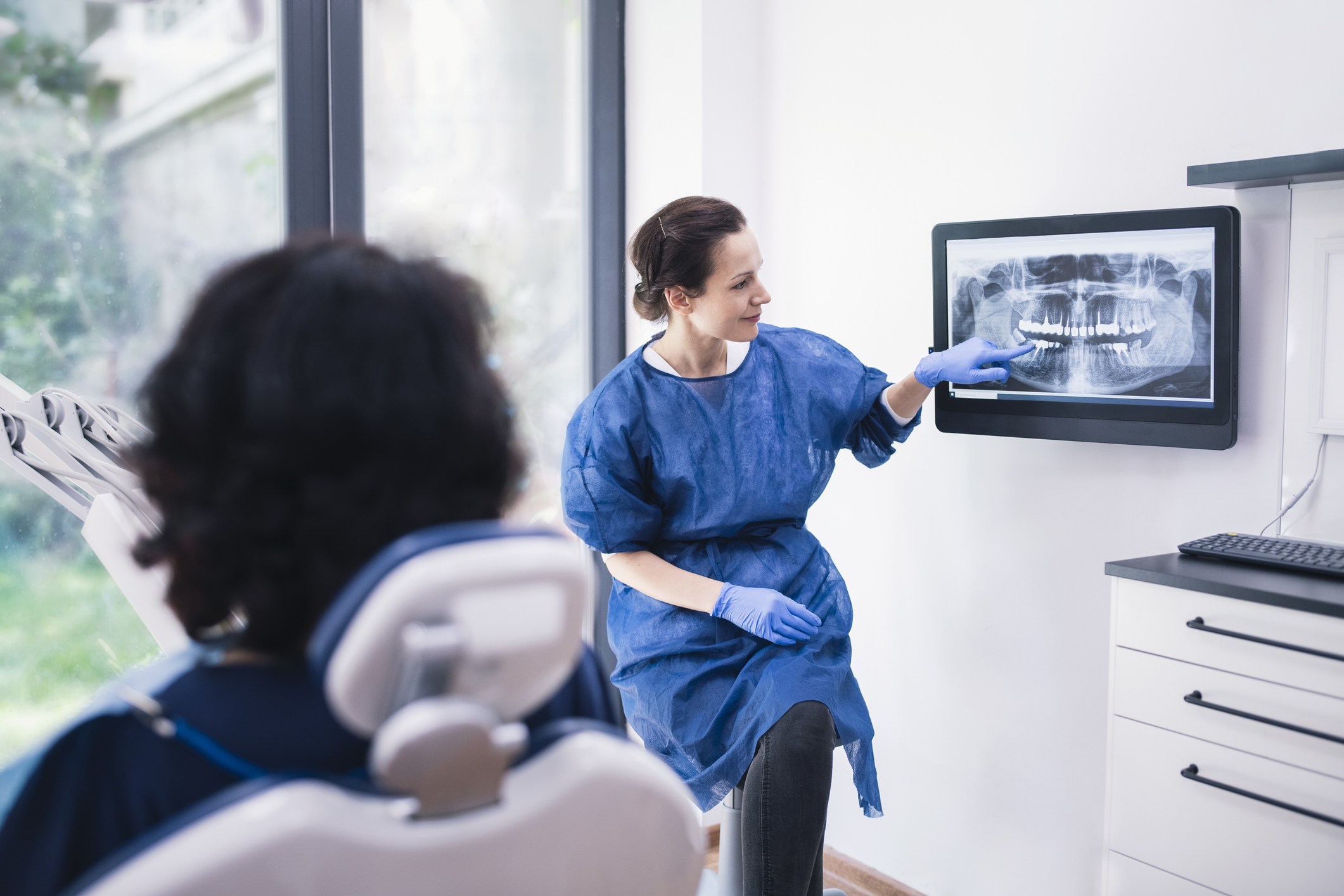 Seeing the dentist is about more than just your teeth
Seeing a dentist regularly is about more than just the health of your 32 teeth. A dentist is also trained to spot the signs of cancers of the lip, tongue, mouth, salivary glands and oropharynx. Early detection is one of the factors associated with better cancer survival.
A dentist can also help you treat issues that affect your confidence, like bad breath or teeth that bother you in appearance. In fact, we're quite sensitive about how our teeth look − a third of Australians aged 15 and over feel uncomfortable about their dental appearance. So of course, some people visit the dentist purely for the cosmetic effects, for example whitening discoloured teeth or aligning a crooked smile. However, with appearance, it's each to their own – if you love your gappy teeth than why not own that!
Sources
https://www.aihw.gov.au/reports/dental-oral-health/oral-health-and-dental-care-in-australia/contents/patient-experience
https://www.finder.com.au/root-canal-therapy
https://www.choice.com.au/health-and-body/dentists-and-dental-care/dental-treatment/articles/dental-fees

All information contained in this article is intended for general information purposes only. The information provided should not be relied upon as medical advice and does not supersede or replace a consultation with a suitably qualified healthcare professional.
Health and wellbeing
programs & support
You Belong to More with CBHS Hospital cover:
Greater choice over your health options including who treats you
Get care at home with Hospital Substitute Treatment program
Free health and wellbeing programs to support your health challenges
Live your healthiest, happiest life with CBHS Extras cover:
Benefits for proactive health checks e.g. bone density tests, eye screenings
Keep up your care with telehealth and digital options
Save on dental and optical with CBHS Choice Network providers