At CBHS we help you manage your health challenges. We believe in offering you the services, support and tools you need to live your best life.
Our Better Living Programs are available to support eligible members towards a healthier lifestyle. Each Better Living Program is subject to its own eligibility criteria.
Contact us for more information and to confirm your eligibility for a program.
Member Insider: Why do healthcare costs keep rising?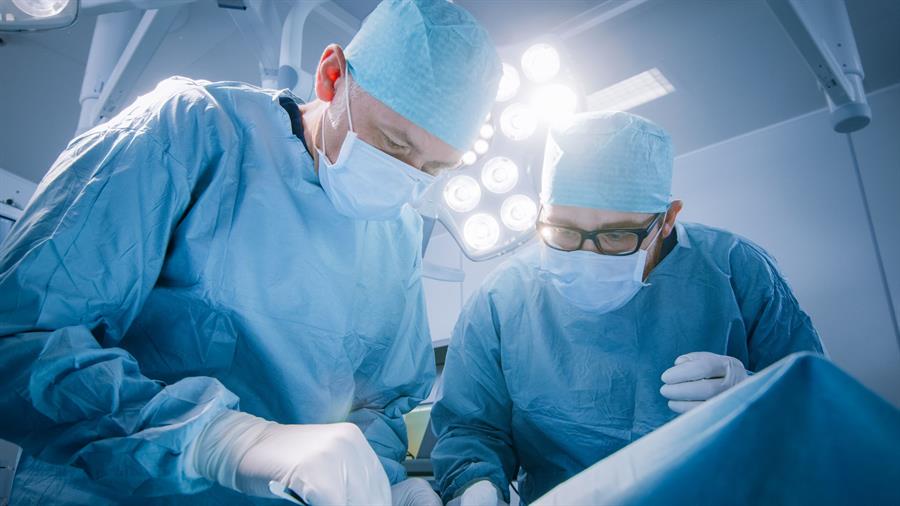 This century, Australian healthcare costs are rising at around 5% each year. Members of private health insurance funds know all too well that this impacts on both premiums and out-of-pocket (the 'gap') costs. As an industry, private health funds aren't happy to sit back and do nothing. You as our members tell us you're unhappy about the rising costs, and so are we. In this edition of Member Insider, we're going to provide some insight into why healthcare is becoming increasingly more expensive and what CBHS and some private health funds plan to do to help continue to deliver care that's high quality, timely, and affordable.
Why does healthcare keep getting more expensive?
To give you some background, there are a few reasons why healthcare is an industry where costs are rising faster than wages in developed countries like Australia.
Australia is host to an ageing population – we're living longer due to better drugs, devices and technologies.
The demand on health services is higher than before due to more people experiencing chronic and complex disease. Claims are also higher as a result. In FY20, CBHS saw a 5.3% increase in net claims compared to the previous year.
The costs of medical technology are also increasing.
Our health system is focused on treating illness rather than wellness and prevention.
The Australian Prudential Regulation Authority (APRA) released data in November which shows the claims ratio for private health insurance has reached highs of 89 cents in the dollar paid back to members. CBHS pays out even more than this, with 93 cents in the dollar paid back to members in 2018-19. At this rate, there is a very real risk that claims paid out will overtake premiums income.
Without intervention, the risk is that members – particularly younger ones – will drop or downgrade their private health cover due to affordability. This places additional upward pressure on the cost of premiums while also placing further strain on the public health system.
Not prepared to sit back and do nothing
CBHS is a member of Private Healthcare Australia (PHA), which is an industry body representing 22 funds and their members. PHA have proposed a number of measures to reduce rising healthcare costs and keep inflation in the industry at a more appropriate annual level.
Some of the key focus areas PHA is proposing include:
Increasing access to cost-friendly hospital care alternatives
Many people prefer to be treated in the comfort of their own home if it's appropriate for them to avoid a hospital stay. This is also a more cost-effective way of operating than a traditional inpatient treatment model – it's expected to reduce healthcare system costs by around $315 million annually. Many funds already use Hospital Substitute Treatment programs to allow members to have services like chemotherapy, wound care, palliative care and rehabilitation at home.
PHA are pushing for legislative changes will allow for these programs to expand and include more services and treatments. A working group is now looking at how to remove the red tape and what's next in this space, with a particular focus on rehabilitation and psychiatric care. This will aim to help meet the increasing demand for inpatient mental health services in a cost-efficient way.
Ensuring the cost of medical devices is fair
In Australia, prostheses make up over 10% of hospital costs, and this is growing at 7% per year. Prostheses in this context are the surgically-implanted artificial parts that restore function to the body, like artificial bones and joints, pacemakers and heart valves. On average, Australians also pay approximately 35% more than international benchmarks for the same prosthesis, including our UK and New Zealand counterparts. Some of the differences are inexplicable – for example, a common heart stent costs up to five times more in Australia than New Zealand.
PHA are fighting for a reformed procurement system with international reference pricing and controls around unnecessary overuse of prostheses. A national procurement system mean medical devices would be subject to the same regulatory checks around quality and pricing, similar to pharmaceutical drugs under the Pharmaceutical Benefits Scheme. This would not only increase the safety of implantable prostheses, but save an estimated $500 million annually.
Restoring the means-tested rebate to 30%
The Australian Government's Private Health Insurance Rebate is an amount the Government contributes towards the cost of a member's private hospital health insurance premiums. If eligible for a rebate, members can choose to have their monthly premiums reduced or claim their rebate back at tax time. Financial incentives like the means-tested rebate are a proven way to promote participation and keep private health insurance more affordable for more Australians.
However, over time the Rebate's top tier has eroded from 30% to less than 25% today. This puts additional affordability pressures on low-and-middle income earners and can lead to them dropping their cover.
PHA is advocating for the Rebate to be restored to 30%, which would put more money in the pockets of health insurance customers and allow the Governments to leverage billions of dollars of extra health care services.
What we're doing within CBHS
Our Better Living programs are aimed at preventing members at risk from developing chronic disease and also helping members with chronic disease to manage their health well at home. Staying healthy and well can help avoid expensive hospitalisations.
We make it possible to receive hospital-quality treatment at home where appropriate. Our Hospital Substitute Treatment (HST) programs can help members avoid or shorten a hospital stay.
We're supportive of PHA's efforts to restore the Private Health Insurance Rebate to 30% to help low-and-middle income earners access affordable cover.
We've introduced Hospital cover with excess or co-payment options, which makes monthly premiums more affordable. Read more about what to consider when choosing an excess or co-payment.
We're growing our suite of resources and events to help members live a healthy lifestyle, both mentally and physically.

Learn more
For full information on current initiatives to help make private health cover more affordable, you can read PHA's complete Pre-Budget Submission: 2019-20 Improving the Value and Sustainability of Private Healthcare.
Sources
https://www.privatehealthcareaustralia.org.au/private-healthcare-australia-calls-for-rising-consumer-healthcare-costs-to-be-addressed-in-federal-budget/
https://www.aap.com.au/do-heart-stents-cost-australian-private-health-funds-five-times-more-than-they-cost-in-nz/
https://www.pwc.com.au/health/health-matters/the-future-of-health-in-australia.html
Health and wellbeing
programs & support
You Belong to More with CBHS Hospital cover:
Greater choice over your health options including who treats you
Get care at home with Hospital Substitute Treatment program
Free health and wellbeing programs to support your health challenges
Live your healthiest, happiest life with CBHS Extras cover:
Benefits for proactive health checks e.g. bone density tests, eye screenings
Keep up your care with telehealth and digital options
Save on dental and optical with CBHS Choice Network providers