At CBHS we help you manage your health challenges. We believe in offering you the services, support and tools you need to live your best life.
Our Better Living Programs are available to support eligible members towards a healthier lifestyle. Each Better Living Program is subject to its own eligibility criteria.
Contact us for more information and to confirm your eligibility for a program.
Member interview with Geoffrey Diamond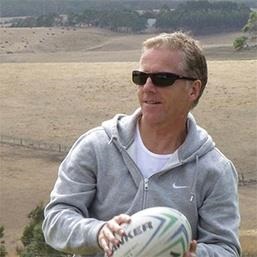 CBHS member, Geoffrey Diamond, speaks about the total hip replacement he underwent in 2011, at the age of 50.

Following a suggestion from his surgeon, Geoffrey took advantage of the Rehabilitation in the Home (RITH) program. CBHS Clinical Health Manager Samuel recently caught up with Geoffrey to discuss the program, and to ask him how he found the service and if he would recommend it to other CBHS members.
The Rehabilitation in the Home program is available to members who hold hospital cover or a packaged product and if the service or treatment would be covered in a private hospital under the relevant product.
How did the operation go for you and how did you gain access to the RITH program?
The operation went extremely well.
The program was a suggestion by my surgeon. There were two components that attracted me, one was that they were coming to my house and I didn't have to get into my car and go to them, and two [was] the experience of the physio with this type of procedure.


So how was your experience with RITH?
It was good. First and foremost I guess is that someone's coming to your home, so there is the convenience element to it. The other thing is that the exercises they give you are conducted in your home environment so that you can repeat what they have asked you to do in between visits.


So they use every day items in your home to substitute regular gym equipment that you may not have at home?
Absolutely. You don't have to come home from hospital and then have to re-invent something to replace that equipment.

We have anecdotal evidence that tells us that members are recovering quicker in their own homes because they start to "potter" around sooner rather than sitting in a hospital bed awaiting the next physio session.

Absolutely, it does make the recovery more efficient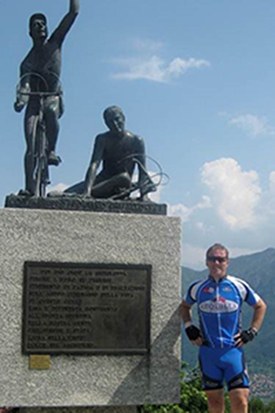 What were the results of the program?
I followed the rehab program to a "T" and having a sporting background there is always a temptation to do more. You always overestimate your recovery and so for me it was ensuring that I followed what I was prescribed in order to give myself the maximum opportunity of the highest quality of recovery.
How do you feel now?
Fantastic! It was a very, very successful operation, a total hip replacement, but I was back on a stationary bike within six weeks.
What feedback have you received from your surgeon?
He monitored my recovery and was impressed with the speed and wholeness of my recovery and you could contribute a couple of aspects such as the surgeon's skills and the fact that I stuck to the program as prescribed.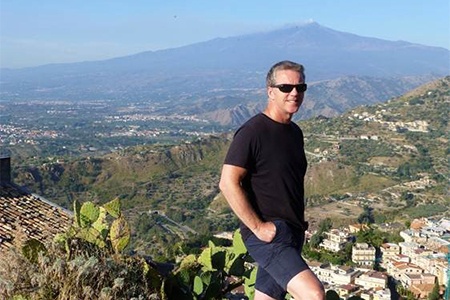 What would you recommend to other CBHS Members in similar circumstances?
I think there are a number of elements that should be considered. First and foremost is that building up to a total hip replacement often involves you feeling a degree of pain along the way until surgery is necessary but trying to maintain a level of activity that you can do, and trying to keep that fitness up is my first recommendation. In fact any similar operation it does help with your recovery. The second thing post op would be to follow the rehab program, the professionals that give you the advice are well experienced so don't get ahead of yourself, be patient with your recovery…be diligent in doing your rehab exercises.
How did you find the Physio staff that came into your home?
They were great. It never ceases to amaze me of the quality of the young people coming into the industry and they seem well equipped both from a technical knowledge aspect and understanding [the] patient, it's quite impressive.


Would you refer the Rehab in the Home to other members?
Yes I would, absolutely. I have a high degree of satisfaction with the complete program, [from] start to finish.


A note from our Clinical Health Manager:
Going to hospital? Learn how CBHS can support your rehabilitation. Whether your hospital stay is planned or unexpected, or if you think you might be going to hospital in the future; CBHS can support you. Simple contact our friendly Health and Wellness team on 1300 174 534. Alternatively you can email wellness@cbhs.com.au now, to better understand the benefits you can receive.
The RITH program is individually tailored to your health needs. You get the right care, from the care team you need, at no additional cost.
All information contained in this article is intended for general information purposes only. The information provided should not be relied upon as medical advice and does not supersede or replace a consultation with a suitably qualified healthcare professional.
Health and wellbeing
programs & support
You Belong to More with CBHS Hospital cover:
Greater choice over your health options including who treats you
Get care at home with Hospital Substitute Treatment program
Free health and wellbeing programs to support your health challenges
Live your healthiest, happiest life with CBHS Extras cover:
Benefits for proactive health checks e.g. bone density tests, eye screenings
Keep up your care with telehealth and digital options
Save on dental and optical with CBHS Choice Network providers