At CBHS we help you manage your health challenges. We believe in offering you the services, support and tools you need to live your best life.
Our Better Living Programs are available to support eligible members towards a healthier lifestyle. Each Better Living Program is subject to its own eligibility criteria.
Contact us for more information and to confirm your eligibility for a program.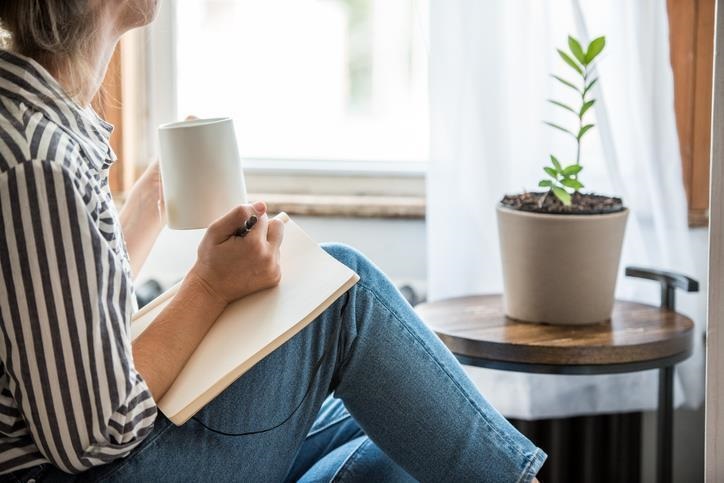 The most common mental health issues in Australians are depressive, anxiety and substance use disorders. However, other mental health conditions include mood disorders (e.g. bipolar), personality disorders, psychotic disorders (e.g. schizophrenia), eating disorders and trauma-related disorders (e.g. post-traumatic stress disorder or PTSD).
People can suffer from just one, or any combination of these.
Treatment is not one-size fits all. Your mental health condition may respond differently to different treatment regimes, and it make take time to find what works. What we know for sure is that the earlier you get treatment, the better your prospects for recovery will be. So, please don't wait until you are really ill to begin your treatment journey.
What are some of the ways in which CBHS can help you or a loved one begin their return to positive mental health?
Supporting your needs at home
Home, surrounded by the people and things you love, is sometimes the best place to be when you're trying to get better. CBHS Better Living programs help you to self-manage your health condition, and may be helpful for members experiencing mental health issues. Features of the program include:
Home visits from registered mental health nurses
Assessment of your individual needs
Support for medication regimes
Improvement in social situations
Determination and coordination of appropriate care
In 2018, members taking part in a Better Living program for mental health showed an increase in knowledge of their condition, medication and treatment options available. They also increased their understanding of the importance of support systems, identifying sensitivities and triggers and healthy routines including diet and exercise. On graduation from the program, members reported improvements in their ability to self-manage their condition.
For more information on the program, please contact our Wellness team on
wellness@cbhs.com.au
. You'll need to hold an appropriate level of CBHS Hospital cover or packaged – we can help you find out if you're eligible.
Going to hospital
It is important to check your cover before you receive mental health treatment in a private hospital. We'll be able to tell you whether your Hospital policy can cover the cost of hospital accommodation and a portion of the medical fees. Some levels of cover restrict or exclude psychiatric services, but in 2018 the Australian Government introduced a once-per-lifetime waiting period waiver if you need to upgrade your cover to access higher inpatient psychiatric care benefits now. You must have held continuous Hospital cover for two months to be eligible for the waiver.
If you're expecting a hospital admission, contact CBHS, your hospital and your doctor to obtain informed financial consent (likely cost of treatment) and to find out how much will be covered, how much you will have to pay, and any other expenses.
Speak to our Member Care team on 1300 654 123 or email
help@cbhs.com.au
to find out more.
Access professionals at home with Mental Health Navigator
Mental Health Navigator, by Best Doctor, offers fast, confidential mental health support from the comfort of your own home.
You'll virtually meet with a mental health nurse who can refer you to a psychiatrist and/or clinical psychologist. They make a detailed assessment via video link then recommend follow-up treatment. The nurse guides you to treatment and supports you for six months.
You're eligible for
Best Doctors
if you are covered by CBHS Prestige (Gold). Find out more about Best Doctors.
Self-care and managing your symptoms
There are lots of things that people with a mental illness can do to help promote positive
mental health
and self-manage their symptoms. These include things like eating healthy meals, establishing a good sleep routine, getting regular exercise and using techniques to reduce stress. Some people can manage their conditions solely through these means, while others might use them in combination with professional treatment.
All information contained in this article is intended for general information purposes only. The information provided should not be relied upon as medical advice and does not supersede or replace a consultation with a suitably qualified healthcare professional.
Health and wellbeing
programs & support
You Belong to More with CBHS Hospital cover:
Greater choice over your health options including who treats you
Get care at home with Hospital Substitute Treatment program
Free health and wellbeing programs to support your health challenges
Live your healthiest, happiest life with CBHS Extras cover:
Benefits for proactive health checks e.g. bone density tests, eye screenings
Keep up your care with telehealth and digital options
Save on dental and optical with CBHS Choice Network providers