At CBHS we help you manage your health challenges. We believe in offering you the services, support and tools you need to live your best life.
Our Better Living Programs are available to support eligible members towards a healthier lifestyle. Each Better Living Program is subject to its own eligibility criteria.
Contact us for more information and to confirm your eligibility for a program.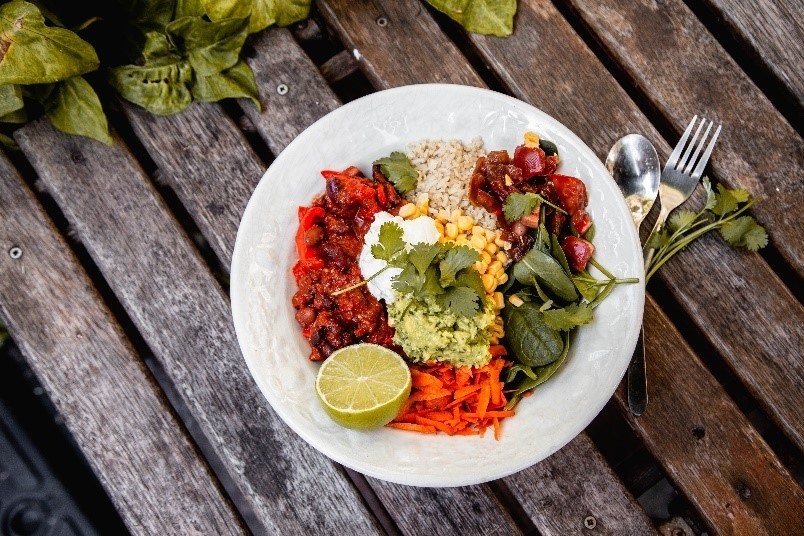 Start autumn with a balance of nutrients in a heart-warming bowl.
Why it's good for you
This is a quick, easy dinner. As an added bonus you can reheat the bean mix for lunch the next day. It has a great balance of protein, healthy fats, complex carbohydrates and different coloured vegetables that provide a variety of vitamins, minerals and antioxidants. Protein and fibre can help fill you up and manage hunger pangs while the B vitamins support energy release. Using wholegrains such as brown rice and quinoa keeps this meal low GI to help achieve a consistent sustained energy release. This is an excellent way to get 2.5-3 serves of vegetables and this recipe meets more than the daily requirements of fibre in just one meal!
Serves 2 | Made in under 15 minutes
Nutritional content (per serve)*
726 calories | protein: 30g | carbohydrates: 102g | total fat: 18g | saturated fat: 5g | fibre: 37g | 2.5 – 3 serves of veggies
*Approximate values from Xyris Food Works
Uncooked portion
1 cup grated carrot (1 large carrot)
2 cups spinach
1 medium tomato chopped
1 medium avocado sliced or mashed
125g tin of corn, drained
1 lime
1 handful coriander (10g)
2 tsp of Greek yoghurt
Pinch of salt
½ - 1 tsp chilli flakes
1 tsp ground coriander
1 medium red capsicum cut in slices
1 x 250g packet of microwave quinoa/brown
rice mix
Cooked portion
400g Mexican bean mix/four bean mix, drained
400g whole peeled Italian tomatoes, drained
2 tsp paprika
2 tsp cumin
2 tsp garlic powder
Method
Add Mexican beans, paprika, cumin, garlic powder, ground coriander and chilli flakes to a frypan and brown for a few minutes.
Add tin of tomatoes and capsicum and simmer until the capsicum is soft.
While the mix is simmering, cook the quinoa/rice as per the packet instructions. Divide the mix between two bowls.
Then add the cooked bean mix, grated carrot, spinach, fresh tomato, avocado equally between the two bowls.
Top with a squeeze of lime, pinch of salt, coriander and a dollop of Greek yoghurt and enjoy!
All information contained in this article is intended for general information purposes only. The information provided should not be relied upon as medical advice and does not supersede or replace a consultation with a suitably qualified healthcare professional.
Health and wellbeing
programs & support
You Belong to More with CBHS Hospital cover:
Greater choice over your health options including who treats you
Get care at home with Hospital Substitute Treatment program
Free health and wellbeing programs to support your health challenges
Live your healthiest, happiest life with CBHS Extras cover:
Benefits for proactive health checks e.g. bone density tests, eye screenings
Keep up your care with telehealth and digital options
Save on dental and optical with CBHS Choice Network providers