At CBHS we help you manage your health challenges. We believe in offering you the services, support and tools you need to live your best life.
Our Better Living Programs are available to support eligible members towards a healthier lifestyle. Each Better Living Program is subject to its own eligibility criteria.
Contact us for more information and to confirm your eligibility for a program.
New health and fitness gadgets for 2020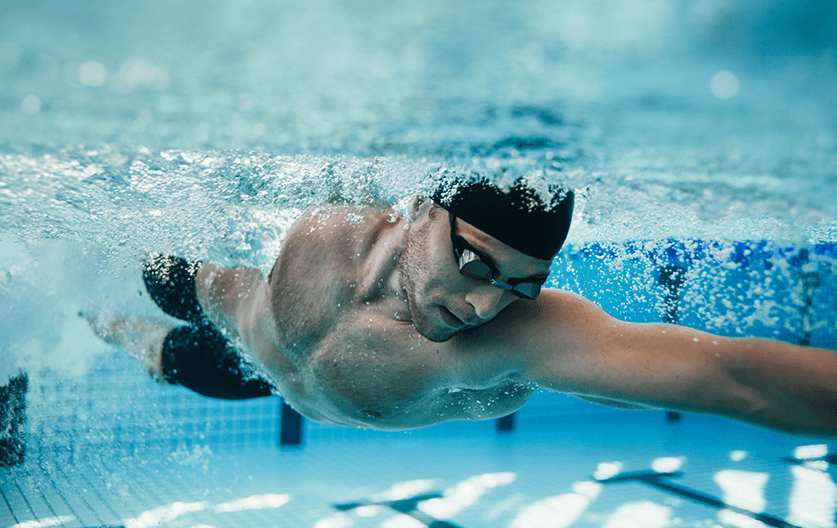 It's hard to escape health and fitness gadgets, and why would you want to? The best can offer great ways to help monitor your progress and keep you on track as you strive to reach the health and fitness goals you promised yourself at the start of the year.
The annual Consumer Electronics Show (CES), held in Las Vegas last month, is billed as the global stage for innovation. It was crammed with transformative new technology, including some smart new health and fitness gadgets. How many of them will make it to the shops is anyone's guess, but our money's on this first one being a Christmas best-seller.
Smart toothbrush
Connected toothbrushes can track your brushing behavior and help you spot the bits you've missed. Nothing new there. But Colgate has a prototype toothbrush that can somehow 'see' through a mouthful of foamy toothpaste to detect the build-up of plaque. White light means move on, blue means keep brushing. It won the CES 2020 Innovation Award for Health and Beauty and we're told it should be on sale later this year. If you're still wondering if an electric toothbrush is worth buying, you might want to wait until this beauty hits the shops
Fitness bands
They've been around for over a decade, but the manufacturers keep finding new ways to update them. Some of the latest versions seem as close as you can get to a smart watch, without actually being one. You can answer calls, respond to text messages, get email notifications and do all the things you'd expect a fitness band to do, including heart rate monitoring, sleep stats and oxygen saturation. Some have automatic activity tracking - so you don't have to stop and re-program the band – and inactivity reminders if you spend too long sitting at your desk. There are waterproof bands, bands with GPS tracking and an activity tracker for your cat. We kid you not, kitty.
Connected running insoles
The latest innovation for runners is a set of insoles embedded with sensors that capture data as you run. Each of the 32 sensors on NURVV's insoles operate at an astonishing 1,000 times per second. The data is sent to an accompanying app (iOS or Android) giving you a detailed analysis of your running style. That includes cadence, step length, foot strike, pronation, balance, pace, speed and more. The manufacturers claim the insoles can reduce the risk of injury and fit into any style of running shoe. They're rain, mud and puddle proof. (Let's hope they're sweat-proof too.)
Smart swimming goggles
Another winner of a CES Innovation award was Vuzix for its smart swimming goggles. If you love metrics when you work out, you're going to love these swimming goggles. The mini heads-up display, viewed on the lens, gives you real-time workout information while you swim. The display can be configured to appear on either lens. Such technology doesn't come cheap so you may not love the price. Forget spending $20 on a pair of goggles. Vuzix charges a cool $US 500.
Smart scales
Scales that tell you how much you weigh are so yesterday. Smart scales use sensors under your feet to track your percentage of body fat and calculate your BMI. Why does that matter? Muscle weighs more than fat so if you're adding muscle you might be gaining weight. Smart scales can tell the difference. They can sync the results to your phone with handy charts that track any changes, and some can even tweet your weight. A word of caution – smart scales use electrical impulses, so they're best avoided if you have a pacemaker or other electrical device fitted.
Smart skipping
The humble skipping rope has undergone something of a revolution since playground days. Yes, it's still a rope, but you can now get smart skipping ropes with a heads-up display that shows your tally of skips in mid-air. What a relief to wave goodbye to the mental strain of counting and have it sent straight to your smartphone instead. The downside is the display can move out of sight if you move the handles as you skip.
And finally, there's the fork
It's been around a while, so we must apologise for not introducing you to HAPIfork any sooner. A gadget fitted to your bicycle? No, HAPIfork is connected cutlery, a fork with an associated app to track how fast it moves. The fork lights up and vibrates if you eat too quickly. So, no more guzzling food on the go. Presumably, you can pop it in your pocket and take it to a restaurant too. Our tip? Don't order peas.
Always consult your doctor before starting a new fitness regime, and don't rely on gadgets alone to track your health. Gadgets are no substitute for a visit to a suitably qualified healthcare professional.
Source:
https://www.cnet.com/news/the-coolest-fitness-tech-of-ces-2020/
https://thebeastreviews.com/best-fitness-trackers/
https://shop.cta.tech/products/inside-ces-2020-trends-and-takeaways
Disclaimer: All information contained in this article is intended for general information purposes only. The information provided should not be relied upon as medical advice and does not supersede or replace a consultation with a suitably qualified healthcare professional.
Health and wellbeing
programs & support
You Belong to More with CBHS Hospital cover:
Greater choice over your health options including who treats you
Get care at home with Hospital Substitute Treatment program
Free health and wellbeing programs to support your health challenges
Live your healthiest, happiest life with CBHS Extras cover:
Benefits for proactive health checks e.g. bone density tests, eye screenings
Keep up your care with telehealth and digital options
Save on dental and optical with CBHS Choice Network providers