At CBHS we help you manage your health challenges. We believe in offering you the services, support and tools you need to live your best life.
Our Better Living Programs are available to support eligible members towards a healthier lifestyle. Each Better Living Program is subject to its own eligibility criteria.
Contact us for more information and to confirm your eligibility for a program.
No-bake choc almond oat bar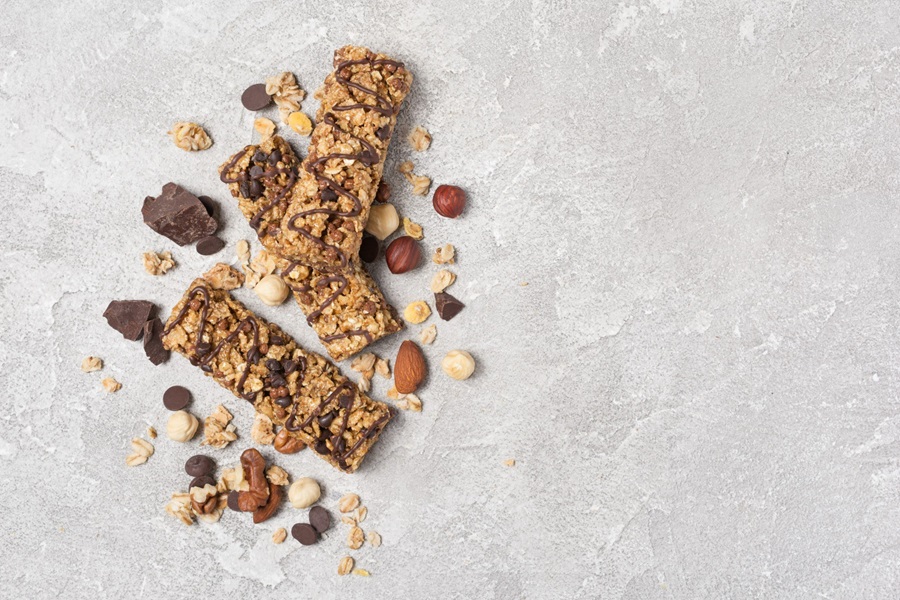 Nutritional content per serve
Energy: 207 calories | Protein: 6g | Total fat: 13 g | Carbohydrate: 19 g | Sugar: 9g | Sodium: 52 mg | Yield: 12 bars | Total time: 40 mins

*Approx. values using Xyris Foodworks software per bar
Ingredients:
1 ½ cups rolled oats
1/3 cup hemp hearts
2 tbsp flaxseeds
1/3 cup raw almonds, roughly chopped
¼ cup dark chocolate chips*
¼ tsp cinnamon
¼ tsp salt
2/3 cup creamy almond butter
1/3 cup maple syrup


Directions:
Line a rectangle baking tray with baking paper. Combine the oats, hemp hearts, flax meal, almonds, chocolate chips, cinnamon and salt in a mixing bowl.
Stir everything together to combine.
Add the almond butter and maple syrup and stir well so everything is thoroughly combined.
Transfer to the prepared baking tray and use your hands to press the ingredients down into a single layer.
Put the pan in the fridge for 30 minutes to harden the mixture.
Remove from the pan and cut into 12 small bars.
Optional: melt ¼ cup dark choc chips in the microwave and use a spoon to drizzle melted chocolate over the bars. Pop them back in the fridge for 10 minutes to let the chocolate harden.


Note: You can find sugar-free dark choc alternatives such as the Noshu brand in supermarkets or try using cacao nibs as an alternative to choc chips.


All information contained in this article has been prepared by CBHS health professionals and is intended for general information purposes only. The information provided should not be relied upon as medical advice and does not supersede or replace a consultation with a suitably qualified healthcare professional.
Health and wellbeing
programs & support
You Belong to More with CBHS Hospital cover:
Greater choice over your health options including who treats you
Get care at home with Hospital Substitute Treatment program
Free health and wellbeing programs to support your health challenges
Live your healthiest, happiest life with CBHS Extras cover:
Benefits for proactive health checks e.g. bone density tests, eye screenings
Keep up your care with telehealth and digital options
Save on dental and optical with CBHS Choice Network providers