At CBHS we help you manage your health challenges. We believe in offering you the services, support and tools you need to live your best life.
Our Better Living Programs are available to support eligible members towards a healthier lifestyle. Each Better Living Program is subject to its own eligibility criteria.
Contact us for more information and to confirm your eligibility for a program.
Our COVID-19 snacking habits revealed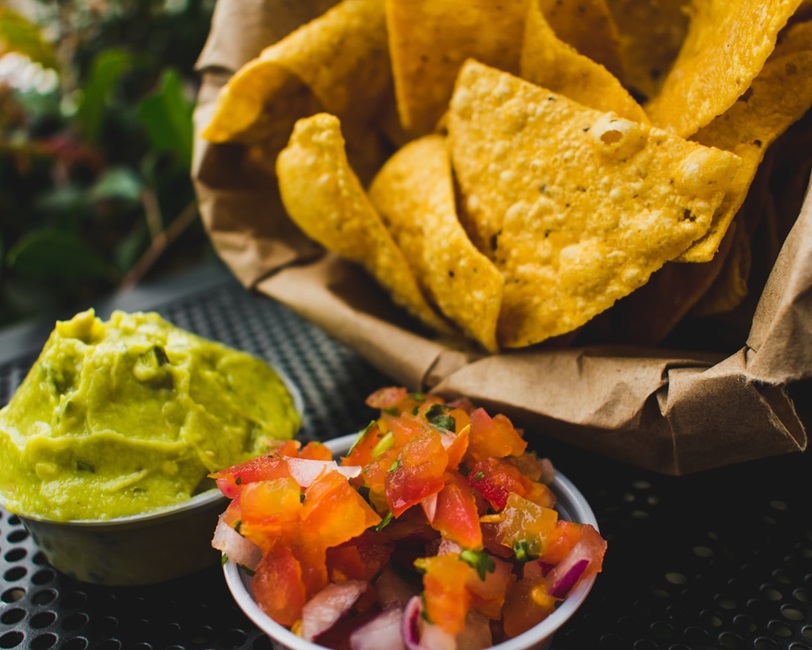 We all spent a lot more time at home during Australia's social distancing efforts, and that meant a lot more time spent closer to the fridge and pantry! Eating can be a boredom buster, so when there's not much to do, it can be hard to resist the call of the snack. And for what we consumed in extra calories, restricted exercise options may have made it harder to burn off.
Research giant Roy Morgan analysed purchasing habits from March – May 2020, which revealed some concerning snack purchases topping the shopping list each week. It appears homes with children and teens purchased snacks more frequently with potato chips and corn chips entering the online basket at least every 2-4 weeks. So, what else made the list of Australia's favourite lockdown snacks? Let's take a look:
1. Potato chips and corn chips
2. Savoury biscuits and crackers
3. Chocolate blocks
4. Chocolate bars
5. Lollies and sweets
The salty/sweet divide was defined by age, with parents of children under five being the largest purchasers of lollies, while those with children under 11 preferred to purchase chocolate. Homes with teens aged 12+ turned to salty snacks most often. One common theme is that both lollies, chocolate and chips are all deemed 'discretionary foods' under the Australian Dietary Guidelines.
By definition, discretionary foods are ones that contain too much added salt, sugar or fat (saturated in particular) and lots of energy. What they lack is all the vitamins, minerals, fibre and beneficial compounds called phytonutrients. Snacking can contribute a lot of extra energy to your day if you fall into the habit of mindlessly grazing at your desk.
To be fair, Australians have been snackers since before we were confined to our homes. Nearly nine in ten adults eat packaged snack foods at least once a week. More than a quarter of us (28%) are defined as 'heavy' snackers, polishing off seven or more items in a week.
When the kids are back at school, we must meet the school's lunchbox guidelines, which means for some, processed or packaged snacks are a no-no. However, if you or the kids are still spending most of your time at home with the pantry beckoning, it's important to understand how snacks contribute to your daily choices and what to purchase more of instead. Our CBHS nutritionists have put together some easy-to-make snacks at home in this downloadable resource sheet, as well as some handy tips for healthier snacking:
1. Grainy crackers or crispbread with toppings – if you can see the grains and seeds, you'll get more fibre, healthy fats, vitamins and minerals. Top your base with things like avocado, tomato, cheese and other vegetable choices. We like Vita-weet's 5 seeds and grains and Ryvita multigrain for morning and afternoon tea options.
2. Natural or fruit-flavoured high-protein yoghurts – natural or plain varieties are always best but if you need to make yoghurt more palatable, choose a high-protein yoghurt with added fruit puree, not concentrate or juice.Check the ingredients to be sure. Some good options out there include the Siggi's and Chobani brands. Top with some nuts or fresh fruit to add some variety.
3. Roasted legumes like chickpeas and fava beans – lightly-seasoned roasted peas and beans are a great way to add extra protein and fibre to your day. You can even roast them in the oven and make them from scratch yourself! If you want convenience, we like the Happy Snacks Company and Macro brand.
4. Nuts and seeds – these are a great addition to salads and breakfast cereals and if you can control your portions, a great snack to help curb appetites. Two tablespoons (a 30-35g serve) is ideal for a snack portion that counts, delivering healthy fats and protein.
If you're struggling to eat well while working from home. Use our healthy swaps guide to visualise what some of your favourites could be traded for, while still getting that flavour hit you're craving.
All information contained in this article is intended for general information purposes only. The information provided should not be relied upon as medical advice and does not supersede or replace a consultation with a suitably qualified healthcare professional.
Health and wellbeing
programs & support
You Belong to More with CBHS Hospital cover:
Greater choice over your health options including who treats you
Get care at home with Hospital Substitute Treatment program
Free health and wellbeing programs to support your health challenges
Live your healthiest, happiest life with CBHS Extras cover:
Benefits for proactive health checks e.g. bone density tests, eye screenings
Keep up your care with telehealth and digital options
Save on dental and optical with CBHS Choice Network providers