At CBHS we help you manage your health challenges. We believe in offering you the services, support and tools you need to live your best life.
Our Better Living Programs are available to support eligible members towards a healthier lifestyle. Each Better Living Program is subject to its own eligibility criteria.
Contact us for more information and to confirm your eligibility for a program.
Podiatric surgery – how to get help with costs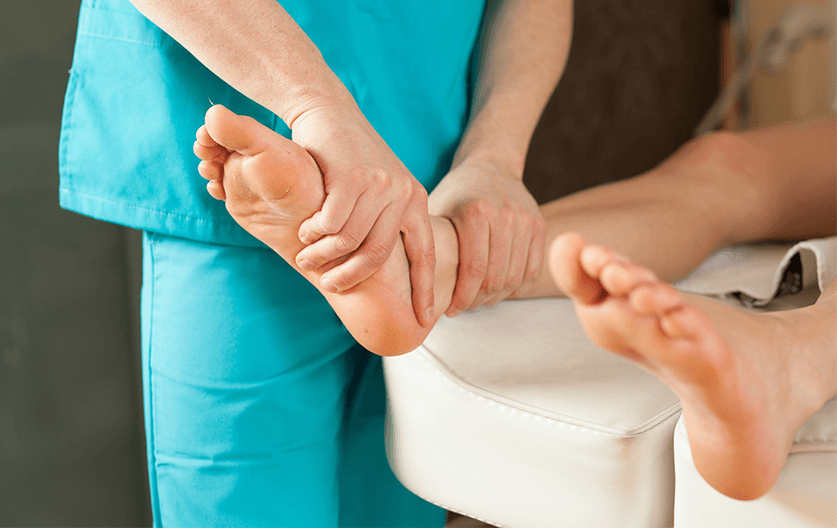 What is podiatric surgery?
Podiatric surgery is the surgical treatment of conditions affecting the foot, ankle and lower extremities. Podiatric surgeons are podiatrists who have done post-graduate medical and surgical training allowing them to perform reconstructive surgery of the foot and ankle.
Podiatric surgeons treat many conditions including the following:
bone spurs
heel pain
nerve entrapments
skin and nail conditions
structural deformities including bunions and painful flat foot
tendon and soft tissue problems
What will Medicare cover for podiatric surgery?
There is no current Medicare benefit for podiatric surgery. It's also not compulsory in Australia for private health funds to pay for podiatric services and hospital costs except on the Gold and Silver tier products.
What will CBHS cover for podiatric surgery?
If podiatric surgery is included on your hospital policy, and if your foot and ankle surgery is performed by an accredited podiatrist, CBHS will pay the minimum default benefit towards hospital costs. Default benefits covers the accommodation cost of being treated as a private patient in a public hospital in a shared room. If you want a private room, you may have to pay it as an out-of-pocket cost. Default benefits will only cover a part of the accommodation cost and will not cover any of the theatre fees in a private hospital. This means if you have podiatric surgery in a private hospital, you may have high out-of-pocket costs.
Will CBHS pay for theatre fees for podiatric surgery?
CBHS will not pay for theatre fees for podiatric surgery.
Will CBHS pay for the prostheses?
Prostheses replace parts of the body that are missing or have been damaged. Depending on the type of surgery you're having, you may need a foot prosthesis.
CBHS will cover the cost of a prosthesis that is associated with the surgery and as per the government approved Prostheses List .
Will CBHS pay the cost of the Accredited Podiatrist?
Yes, CBHS will pay for the services of an accredited podiatrist from your available podiatry limit if included in your Extras cover.
It's important to know that if your podiatric surgeon is not accredited for the purpose of paying private health insurance benefits, then CBHS will only be able to pay a benefit under your CBHS Extras cover and no hospital benefit will apply.
Will the podiatric surgeon know what CBHS will pay?
Podiatric surgeons are aware that most funds do not pay a benefit under hospital cover for their services and should advise their patients of the likely costs that the patient will have to pay prior to treatment.
Will CBHS pay the anaesthetic fee?
No, there will be no benefits for this service.
How do I know what my costs will be?
When you have received a quote from your podiatric surgeon, we strongly recommend that you contact CBHS to confirm what benefits you're eligible for. After discussing this quote with CBHS, you will be able to determine your out-of-pocket costs before proceeding with treatment.
Sources
https://www.healthdirect.gov.au/prostheses
https://www.healthdirect.gov.au/podiatrist
All information contained in this article is intended for general information purposes only. The information provided should not be relied upon as medical advice and does not supersede or replace a consultation with a suitably qualified health care professional.
Health and wellbeing
programs & support
You Belong to More with CBHS Hospital cover:
Greater choice over your health options including who treats you
Get care at home with Hospital Substitute Treatment program
Free health and wellbeing programs to support your health challenges
Live your healthiest, happiest life with CBHS Extras cover:
Benefits for proactive health checks e.g. bone density tests, eye screenings
Keep up your care with telehealth and digital options
Save on dental and optical with CBHS Choice Network providers