At CBHS we help you manage your health challenges. We believe in offering you the services, support and tools you need to live your best life.
Our Better Living Programs are available to support eligible members towards a healthier lifestyle. Each Better Living Program is subject to its own eligibility criteria.
Contact us for more information and to confirm your eligibility for a program.
Ramsay Integrated Cancer Care Program (ICCP)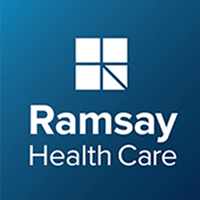 In collaboration with Ramsay Health Care, we are pleased to announce the launch of a new pilot: The Ramsay Integrated Cancer Care Program (ICCP). The Ramsay Integrated Cancer Care Program has been designed to support you through your cancer journey both during and after treatment to help you get back on your feet sooner.
The program will provide you with a CancerCare Navigator who will be in regular contact, helping build a support plan and managing its implementation throughout your treatment and recovery.
Research has shown that provided a patient is engaged in the process, the services of a CancerCare Navigator, allied health professionals and a health coaching team are effective in supporting the quality of life, wellbeing and recovery of cancer patients during and after their cancer treatment.
The program contains four primary phases to assist in improving your wellbeing during and after treatment.
Cancercare Navigator
Allied Health Sessions x 5 (excercise and nutrition)
Health Coaching Program
Psychological Support (Mindstep)
To find out more information, visit our dedicated page at www.cbhs.com.au/cancer-care-pilot.
For more articles on cancer-related treatments and wellness, visit our Health Hub.
Health and wellbeing
programs & support
You Belong to More with CBHS Hospital cover:
Greater choice over your health options including who treats you
Get care at home with Hospital Substitute Treatment program
Free health and wellbeing programs to support your health challenges
Live your healthiest, happiest life with CBHS Extras cover:
Benefits for proactive health checks e.g. bone density tests, eye screenings
Keep up your care with telehealth and digital options
Save on dental and optical with CBHS Choice Network providers