At CBHS we help you manage your health challenges. We believe in offering you the services, support and tools you need to live your best life.
Our Better Living Programs are available to support eligible members towards a healthier lifestyle. Each Better Living Program is subject to its own eligibility criteria.
Contact us for more information and to confirm your eligibility for a program.
2020 CBHS delayed premium review FAQs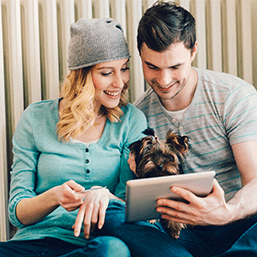 Like all health funds, CBHS reviews premiums each year to ensure we continue to reflect the cost of providing quality health insurance. Following the six-month deferral of premium increases, there may now be an increase in premiums on your health cover. This increase has been certified as appropriate by an independently appointed actuary and approved by the Commonwealth Minister for Health.
Why is CBHS increasing premiums during a pandemic?
We deferred this year's premium rise scheduled for 1 April 2020 for six months to 1 October 2020 for all members as part of our COVID-19 health and financial assistance measures for members.
However, health care costs continue to rise. Restrictions on elective surgeries and ancillary providers have been lifted faster than anticipated and, except in Victoria, hospitals and other health service providers have been operating at or close to normal capacity for some time now.

Why do premiums have to go up at all?
The ongoing strength and viability of CBHS as your not-for-profit, member-owned health fund relies on prudent financial management. Annual reviews are necessary to keep up with rising healthcare and medical costs and ensure you have access to the highest quality healthcare.
As a not-for-profit fund, we continually look at ways we can return more benefits to our members. It's also important to note that CBHS has not profited from the COVID-19 pandemic.

Why aren't you raising premiums for all members?
Premium increases for members under Stage 3 and Stage 4 restrictions currently in place in Victoria have been deferred until 1 December 2020. Those members have restricted access to some services. The impact of this evolving situation will be reviewed on a monthly basis.
I'm not under stage 3 or stage 4 restrictions but I'm still impacted by COVID-19. What help is there for me?
Our COVID-19 health and financial assistance package is still available. You can find out more here. If you are experiencing financial hardship as a direct result of COVID-19, please call our Member Care team on 1300 654 123. We'll do everything we can to help find a solution for you.
Why is health insurance important?
The backlog of elective surgery following the COVID-19 suspension will make public waiting times longer than ever. With private health insurance you can choose who will treat you and avoid lengthy public waiting lists.
As a member of CBHS, you belong to an exclusive not-for-profit health fund that is run solely for the benefit of its members.
We strongly believe that the health of every Australian should be a priority no matter how old you are or what your current life stage is, whether it be single, married, starting a family or retired. You never know when you or a loved one may need health related services, and CBHS is here to assist you as much as possible.
Why can some funds have no premium increase at all and CBHS does?
As a not-for-profit fund, CBHS operates at a very low margin. Any surplus we make goes back to members by way of additional benefits and services. Our priority over the years has been to maintain the lowest possible premium increase and competitive rates for our products. This gives us very little leeway this year to offset increasing healthcare and medical costs, which means that CBHS is unable to defer premium increases any further without impacting the fund's sustainability.
I noticed my private health insurance Rebate (Rebate) hasn't decreased. Why is that?
Many Australians receive a rebate from the Australian Government to help cover the cost of private health insurance. The Rebate percentage is adjusted on 1 April each year. Given the exceptional circumstances of the pandemic, the Government repealed this year's adjustment. That's why you have been receiving a marginally higher Rebate than anticipated.
The Australian Government's private health insurance reforms package is supposed to help affordability, so why do premiums still increase?
The Australian Government's reform package has addressed affordability in several ways, some of which may take time to filter through to the end consumer, for example lowering the cost of protheses and removing benefits for some natural therapies from Extras cover. Other ways in which members can now make their premiums more affordable are by increasing their maximum excess ($750 for singles and $1,500 for couples or families) payable on some Hospital covers or by applying an age-based discount of up to 10% on Hospital cover for 18 – 29-year-olds.
If you would like to discuss your options, please contact Member Care on 1300 654 123.
How are premium increases calculated?
Premium increases are calculated by analysing claims and service cost data from previous years. From this analysis we then can estimate the amount required to cover these costs in the coming year. Premiums are then adjusted on a product by product and State by State basis.
Your final premium will be calculated using a combination of the product's increase, any discounts, your Lifetime Health Cover loading and your Australian Government Rebate on private health insurance.
Each year CBHS submits proposed premium increases to the Minister for Health's office and the Australian Prudential Regulatory Authority (APRA). Both the Minister and APRA are required to approve all premium increases.

Why are premium rate increases going up slightly more than the industry average?
CBHS has delivered consistently low premium increases for the past three years in a row whereas some health funds have delivered two years of high premium increases prior to this year.
Unlike some of our competitors, we have elected to not remove or reduce benefits for most of our members. Despite this, we have delivered a premium increase that ensures CBHS can continue to best serve our members, in both the short term and long term.

Why has my premium gone up more than you announced?
CBHS average increase is 3.91%. Your premium increase may be higher or lower than this average.

Why has my premium gone up even though I haven't claimed?
Your premiums increase even when you don't claim because they aren't based on your personal claiming behaviour. Private health insurance in Australia is community rated, which means premiums aren't determined based on factors such as your age, gender, lifestyle or pre-existing conditions.

Why have my premiums increased more than inflation?
Australia's health industry is experiencing growth in claims costs and CBHS is no exception; particularly in relation to hospital and medical services.
Some factors leading to this rate increase include:

Increased medical practitioner rates.
The cost of new medical equipment and technology (including the increasing number of new and effective but expensive procedures and medical appliances) available through private hospitals.
The increased cost for orthopaedic, cardiac, respiratory and obesity related services.
As we live longer and more procedures become progressively available, trends like this are usually expected.

Why are my premiums increasing but my benefits aren't?
At CBHS we pride ourselves on actively listening to our members and this feedback has increasingly focused on the affordability of private health insurance, with members seeking a better balance between benefits provided and the cost of their insurance. The decision to maintain benefits on most CBHS policies reflects this feedback and helps to keep the 2020 increase in premiums as low as possible for all members.
Some members may have received changes to their benefits this year and we continually strive to ensure that we give back to our members at every possible opportunity. The benefit review process is focused on ensuring that our benefits and products remain sustainable and competitive in the interest of our members.

Why should I continue with CBHS?
CBHS' premiums are generally already below those of our major competitors, yet we provide outstanding returns and higher per service benefits. CBHS is also committed to continuing to provide our members with great customer service.
As a not-for-profit fund, we work for our members, not shareholders, which means we can focus on giving more back to you.
When will my change in premium come into effect?
Your premium increase will come into effect on 1 October 2020. For members under stage 3 and stage 4 restrictions in Victoria, the premium increase has been deferred until 1 December 2020, at the earliest. These changes will apply automatically and there is nothing you need to do.

I pay annually; will I be affected by the premium increase?
Yes, when your paid-to date expires, the new rates will apply.

I pay in advance, what happens to my membership?
For all members who have paid in advance before 1 October 2020, your current paid-to-date will remain unchanged. Your rate is protected for the period that your membership is currently paid to.

I can't afford this premium, what can I do?
There are several options you can consider:
Claim the Australian Government Rebate on private health insurance: If you are not claiming it already and are entitled to it, you can reduce your regular contribution by claiming the Rebate as a reduced premium. To find out the level of rebate you may be entitled to visit privatehealth.gov.au.
Select a Hospital product with a co-payment: You can consider taking on a co-payment if you don't have one. If you need to go to hospital, you'll pay a daily cost up to a maximum of six days per adult on the membership, with a cap of 12 days per year per family depending on your cover.
Change your level of cover or excess limit: You can consider downgrading your level of cover or opt for a higher level of excess in return for a lower premium on some hospital covers. Contact our Member Care team on 1300 654 123 (Monday to Friday 8am – 7pm AEST) to discuss your options.
Why is my premium less / more than other States / Territories?
Hospital cover: Hospital systems are regulated differently in each State and have different costs. The premium you pay reflects these differences.
Extras cover: Charging and claiming patterns differ between States. In NSW, the higher premium reflects these differences.


Can you tell me more about the Australian Government Rebate on private health insurance?
Most Australians with private health insurance currently receive a rebate from the Australian Government to help cover the cost of their premiums. The Australian Government Rebate on private health insurance is income tested which simply means that a person's eligibility for this Rebate is determined by their level of assessable income.
If your adjusted taxable income is over the defined tiers then the amount of rebate you receive may be reduced (or removed completely). If you haven't nominated your tier, we encourage you to do so as soon as possible. You can nominate a rebate tier by logging in to the CBHS Member Centre and selecting Manage My Rebate under the My Account menu.

Contact us

If you have any questions, or you'd like to review your cover, please contact our Member Care team at help@cbhs.com.au or call 1300 654 123. We're available 8am – 7pm (AEST) Monday to Friday.
Health and wellbeing
programs & support
You Belong to More with CBHS Hospital cover:
Greater choice over your health options including who treats you
Get care at home with Hospital Substitute Treatment program
Free health and wellbeing programs to support your health challenges
Live your healthiest, happiest life with CBHS Extras cover:
Benefits for proactive health checks e.g. bone density tests, eye screenings
Keep up your care with telehealth and digital options
Save on dental and optical with CBHS Choice Network providers