At CBHS we help you manage your health challenges. We believe in offering you the services, support and tools you need to live your best life.
Our Better Living Programs are available to support eligible members towards a healthier lifestyle. Each Better Living Program is subject to its own eligibility criteria.
Contact us for more information and to confirm your eligibility for a program.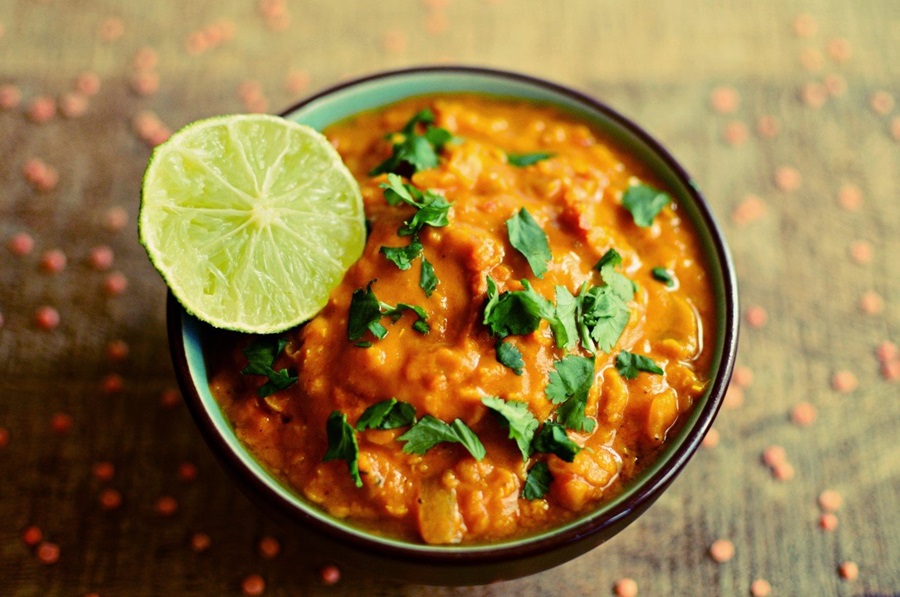 Nutritional content per serve
366 calories | Protein: 17g | Carbs: 34.5g | Sugar: 5g | Total fat: 15g | Sat. fats: 9.2g | Fibre: 10.6g |
*Approximate values from Xyris Foodworks software
Serves 4
Ingredients
2 cups red lentils
1 brown onion, diced
1 tbs olive oil
1 tsp curry powder
1 tsp turmeric
1 tsp cumin
1 clove garlic, crushed
1 can coconut milk
1 can diced tomatoes
2 cups vegetable/chicken stock
½ cup water
Method:
Heat olive oil in a heavy based casserole dish, add onion and sauté for 5 minutes until translucent. Add garlic and spices, cook for a further 1 minute.
Add in coconut milk, tomatoes, stock, water and stir. Add in red lentils and stir again to ensure it's all well mixed. Bring the pot to boil and then turn down to a gentle simmer and cook for 25 minutes, stirring every 5 or so minutes to ensure the lentils don't stick to the bottom of the pot.
Serve with wilted greens and brown or basmati rice.
NB: Nutrition information is for dhal only (without rice). One serve is one cup of cooked dhal. We used full-fat coconut milk, but light coconut milk is also suitable if you wish to reduce the fat content.
Why it's good for you:
Lentils are packed with fibre and complex carbohydrates. They are naturally fat-free and are a good source of plant-based protein, as well as potassium, folate, iron, thiamine, phosphorus and manganese. These vitamins and minerals help support red blood cell production, energy metabolism and nerve function, as well as reducing your risk of heart disease.
All information contained in this article has been prepared by CBHS health professionals and is intended for general information purposes only. The information provided should not be relied upon as medical advice and does not supersede or replace a consultation with a suitably qualified healthcare professional.
Health and wellbeing
programs & support
You Belong to More with CBHS Hospital cover:
Greater choice over your health options including who treats you
Get care at home with Hospital Substitute Treatment program
Free health and wellbeing programs to support your health challenges
Live your healthiest, happiest life with CBHS Extras cover:
Benefits for proactive health checks e.g. bone density tests, eye screenings
Keep up your care with telehealth and digital options
Save on dental and optical with CBHS Choice Network providers