At CBHS we help you manage your health challenges. We believe in offering you the services, support and tools you need to live your best life.
Our Better Living Programs are available to support eligible members towards a healthier lifestyle. Each Better Living Program is subject to its own eligibility criteria.
Contact us for more information and to confirm your eligibility for a program.
The common cold sore: the what, why and how to treat one.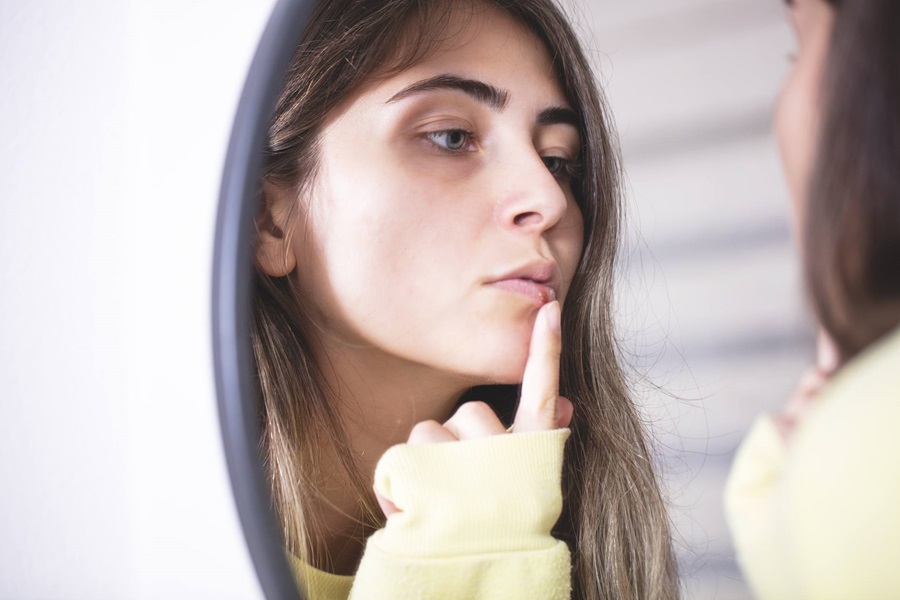 It's not attractive. Or painless. And it may not win you any new friends. But, you can take comfort in the fact that, a cold sore is a very common viral infection. Just don't let the name fool you.
Even though a heavy cold might trigger the onset of a cold sore (by the way, that's where it got its name), the infection itself has no direct link to catching a cold because it's a different kind of virus to the one that makes you cough and sneeze.
Also known as a fever blister, a cold sore is caused by the herpes simplex virus (HSV). It usually has the following characteristics:
Small and filled with fluid
Can flare up as one sore or a cluster
Forms on or around your lips.
If you've already experienced the unpleasant itching and tingling feeling that comes with a cold sore, you'll know how tempting it is to scratch it. But do all that you can to resist! You don't want to spread the infected fluid on other parts of your face.
"Be patient and gentle with your skin – it will heal itself eventually."
The cold sore will break on its own in time and a scab will form that may last for a few days. But don't worry about any scars. The blister should heal completely within two to three weeks.
Behind the scenes on cold sores
You may hear a lot of misinformation on this common infection, but the truth is simple.
Cold sores are contagious
They can be spread by close contact including kissing, sharing drinks and even utensils
A blister will reoccur on the same spot
An outbreak can clear up without treatment
You can be infected with a cold sore virus and not show any symptoms for weeks
If you get one, it may be a symptom of an ongoing infection instead of a new one.
What are some of the symptoms?
These can range from person to person – particularly if it's your first outbreak. Your symptoms could be any – or all – of these:
tingling, itching or burning around the lips
muscle aches
sore gums and throat
headache
swollen lymph nodes.
Did you know?
90% of adults have the infection that causes cold sores, already in their bloodstream. What this means is that they've been infected at some point in their lives – maybe when they were children – and the antibodies are now in their system. This is nothing to be alarmed about. It just shows how common this virus really is even when the symptoms don't always flare up.
"Most people who have the cold sore virus in their bodies, never actually develop any symptoms."
Are cold sores a sexually transmitted disease?
The short answer is, no. Although you can catch the virus by kissing someone who is infected, a cold sore is not an STD. The best way to explain this is, there are two types of herpes virus.
HSV-1 is the virus that causes a cold sore to form around your mouth and lips.
HSV-2 is usually the cause of genital herpes after sexual contact with an infected partner.
What brings on a cold sore infection?
A heavy bout of the flu
Too much sun
Wind exposure
Hormonal shifts such as menstruation
Emotional stress
Fatigue.
You can avoid a lot of these 'blister triggers', but it's especially important to focus on your emotional and physical stress levels. A lot of people who experience reoccurring cold sore infections are generally very rundown and emotionally spent. If this sounds familiar, there are lots of things you can do to protect yourself from future infections caused by simple exhaustion.
Get more sleep
Eat more fresh fruit and vegetables
Take up a light exercise routine
Consider a meditation practice – a few minutes a day is all you'll need.
"Noticing a link between your emotions and cold sore 'flare-ups'? It may be a good idea to see a therapist."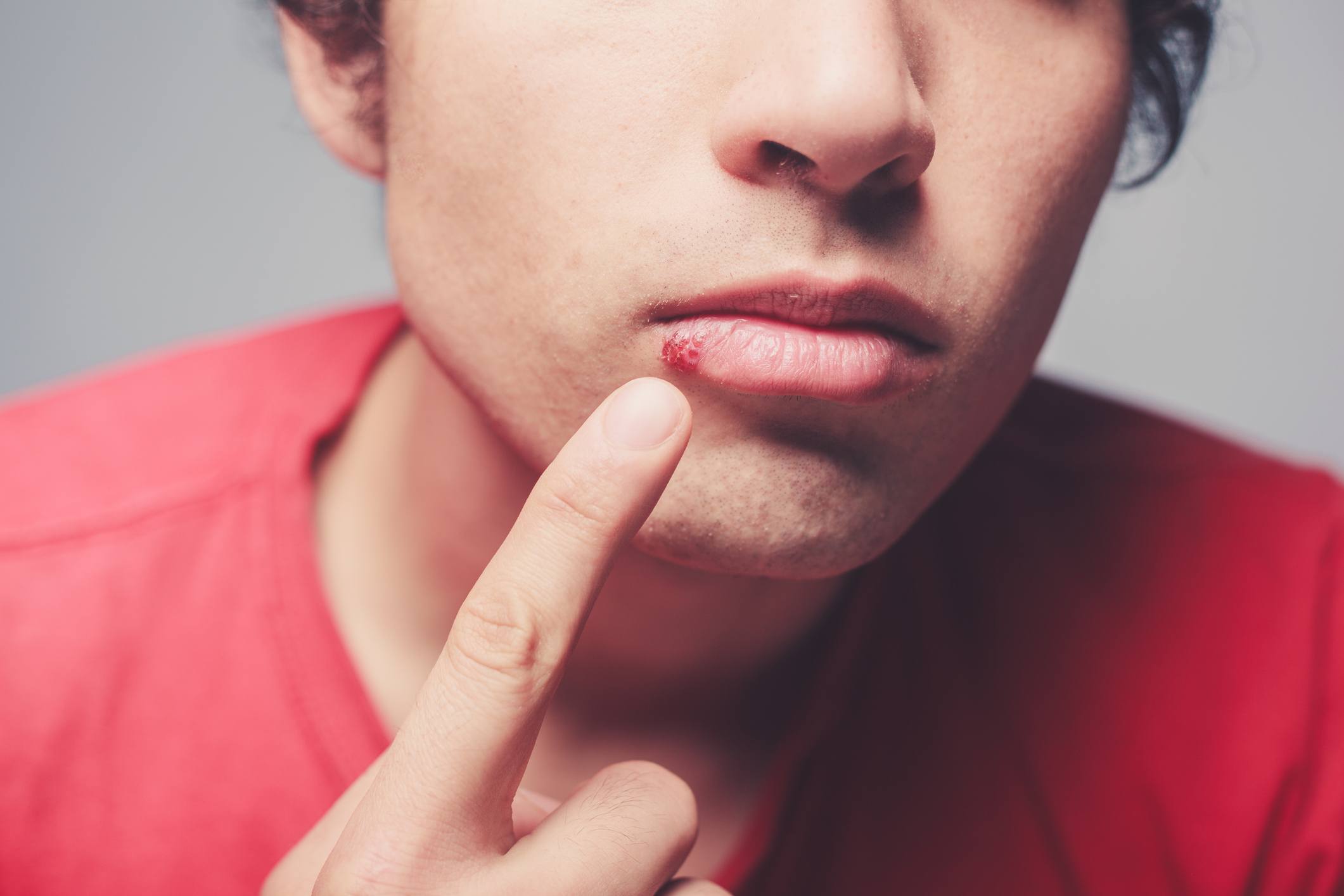 Top tips on cold sore treatments
Just like the common cold, there's no known cure for the humble cold sore either. For a lot of people, they pop up and then disappear on their own without a trace.
However, you can also use a variety of over-the-counter creams and antiviral treatments such as:
Betadine
oral medications, acyclovir and famciclovir.
Gently applying ice to your cold sore can also reduce any pain or discomfort you may be feeling.
Is the infection lasting too long? It may be time to see your doctor
If you have quite a stubborn infection, it's always a good idea to see your health professional. Here's when you should consider seeking professional advice:
Your immune system is compromised
The cold sores haven't healed in two weeks
Severe symptoms
You have frequent outbreaks
Your eyes are also irritated during an outbreak.
Prevention is better than cure – when a cold sore cure-all doesn't exist anyway!
Unfortunately for some people, cold sores pop up all too often – and the timing can be just as frustrating. No one wants to deal with a blister just before a date.
So, if you find that you're developing cold sores over nine times a year, here's what you can do to prevent their frequency:
Ask your GP to prescribe an antiviral medication you can take regularly
If sunlight is your key blister trigger, apply extra sunscreen to the spot your cold sore hits.
"You can also be one step ahead of any outbreaks."
Planning on a hike through high wind terrain? Speak with your doctor and take a prescribed antiviral tablet just before an event you know may bring on a cold sore. Often, getting the jump on a potential infection is the best 'cure' there is.
There's always help when you need it
They may be small and annoying, but cold sores can take their toll on your emotional wellbeing – particularly if you're experiencing regular infections. The good news is, you don't have to 'suffer in silence'. Along with antiviral medications both in cream and tablet form, keeping your stress levels in check can help you stay on top of cold sore outbreaks.
Check out our stress guide for helpful and practical advice on how to reduce stress, as well as programs and services available to better manage stress.
All information contained in this article is intended for general information purposes only. The information provided should not be relied upon as medical advice and does not supersede or replace a consultation with a suitably qualified healthcare professional.
Sources:
Cold sores - Better Health Channel
Cold sores - causes, symptoms and treatment | healthdirect
Health and wellbeing
programs & support
You Belong to More with CBHS Hospital cover:
Greater choice over your health options including who treats you
Get care at home with Hospital Substitute Treatment program
Free health and wellbeing programs to support your health challenges
Live your healthiest, happiest life with CBHS Extras cover:
Benefits for proactive health checks e.g. bone density tests, eye screenings
Keep up your care with telehealth and digital options
Save on dental and optical with CBHS Choice Network providers