At CBHS we help you manage your health challenges. We believe in offering you the services, support and tools you need to live your best life.
Our Better Living Programs are available to support eligible members towards a healthier lifestyle. Each Better Living Program is subject to its own eligibility criteria.
Contact us for more information and to confirm your eligibility for a program.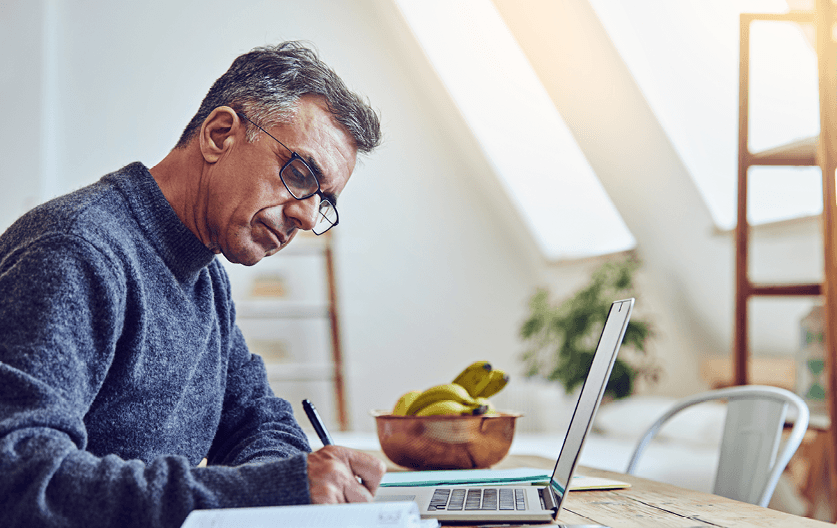 The misconception about switching is that it just seems really hard. Does a better deal really outweigh the amount of admin and waiting? We let you know the ins and outs of switching health insurers, including whether you need to re-serve waits. You might be pleasantly surprised!
When should I consider switching?
If your health cover is not meeting your needs, it's understandable that you'd want to look around and see what's out there.
If I switch, do I have to re-serve waiting periods?
We get asked this a lot, and the answer is most likely, no. Not having to re-serve waiting periods you've already served is your legal right.
When do I need to re-serve waiting periods?
Waiting periods apply to those who are
new to private health insurance, or
those who are already members of the CBHS family - or another fund - and choose to upgrade to a higher level of cover.
But, parts of waiting periods served within one health fund can be completed in another when you transfer funds.
For current members upgrading their cover, waiting periods will only apply for the additional benefits on the higher level of cover. If you need to claim during the waiting period, you will receive the same benefits as your previous level of cover, if you have served all waiting periods on that. Your new, higher benefits/limits will begin after the new waiting period ends.
Read more about waiting periods and why we have to have them.
Is switching a difficult process?
You don't even need to tell your current fund you'd like to move. CBHS will usually do this on your behalf and the current fund will issue your Transfer Certificate.
This allows CBHS to find out the previous level of cover you held and whether the Lifetime Health Cover (LHC) loading applies. The Transfer Certificate will include information on type of cover, level of cover, join dates, cancellation dates, your LHC, Certified Age of Entry, recent claims, age-based discounts (if applicable), days without cover and persons covered. At CBHS, we honour the age-based discounts from other funds if you switch, as per your Transfer Certificate.
CBHS will then assess the information in your Transfer Certificate to determine whether you'll avoid having to re-serve waiting periods.
How long are the waiting periods?
Hospital
Waiting periods apply to all levels of Hospital cover and Package cover (in calendar months).
| | |
| --- | --- |
| Pre-existing conditions** | 12 months |
| Pregnancy and birth | 12 months |
| Hospital psychiatric services, rehabilitation and palliative care (even for a pre-existing condition) | 2 months |
| Accidents* and ambulance | 1 day |
Extras
Waiting periods apply to all levels of Extras cover and Package cover (in calendar months).
| | |
| --- | --- |
| Crowns, bridges and orthodontia | 12 months |
| Artificial aids, healthcare appliances, oxygen and oxygen apparatus | 12 months |
| Prescribed optical appliances | 6 months |
| Periodontics, endodontic, facings, veneers, occlusal therapy, implants and dentures | 6 months |
| All other services | 2 months |
Want to talk about switching with us?
Switch to CBHS and we will honour all waiting periods you have already served with your current fund. So, why not join the health fund that puts you first – and pay less for your health cover! Call 1300 654 123 or compare cover and get a quote online.
* Accident means an unexpected or unforeseen event caused by an external force or object resulting in an injury to the body which requires treatment by a medical practitioner, Hospital or dentist (as the context requires) but excludes pregnancy.
** Pre-existing conditions includes wisdom teeth extractions as an admitted patient in hospital
For more information on waiting periods, please refer to the Health Benefit Fund Rules.
Health and wellbeing
programs & support
You Belong to More with CBHS Hospital cover:
Greater choice over your health options including who treats you
Get care at home with Hospital Substitute Treatment program
Free health and wellbeing programs to support your health challenges
Live your healthiest, happiest life with CBHS Extras cover:
Benefits for proactive health checks e.g. bone density tests, eye screenings
Keep up your care with telehealth and digital options
Save on dental and optical with CBHS Choice Network providers