At CBHS we help you manage your health challenges. We believe in offering you the services, support and tools you need to live your best life.
Our Better Living Programs are available to support eligible members towards a healthier lifestyle. Each Better Living Program is subject to its own eligibility criteria.
Contact us for more information and to confirm your eligibility for a program.
The news about alcohol and cancer which might shock you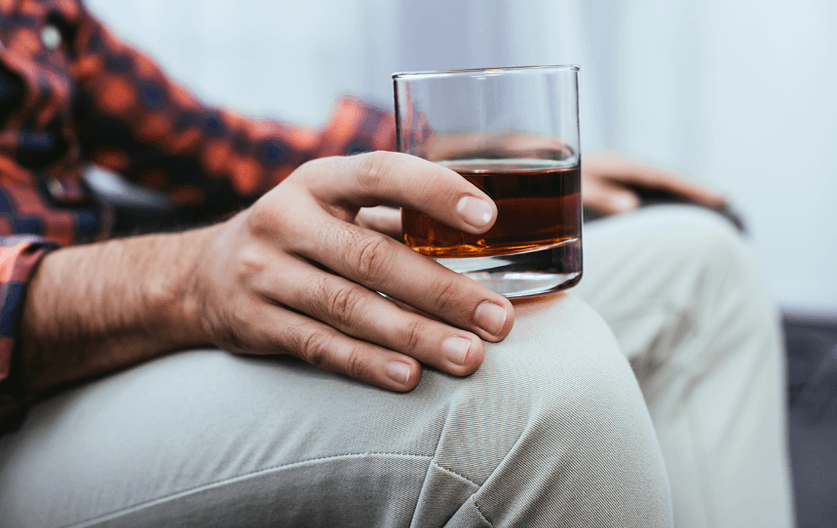 Would it surprise you to know that alcohol falls into the category of Group 1 carcinogens? This is the highest rating a substance can get for cancer risk factors. It places alcohol firmly in the same category as solariums, asbestos, arsenic, tar and smoking.
Despite this, it's hard to imagine an Australia without alcohol – drinking is so embedded within many social practices and celebrations. Backyard BBQs, birthday parties, weddings… almost any social gathering. As a country, our alcohol consumption is widespread. We're in the top 30 of 180 countries for per capita alcohol consumption worldwide. In fact, nearly four in five of us drank alcohol in a 12-month period. However as times change, research shows that daily drinking in Australian adults is on the decline. Also, an increasing proportion of younger Australians are abstaining from drinking. The Australian Government's 2016 National Drug Strategy Household Survey (NDSHS) found that half of drinkers had taken action to moderate their drinking behaviour due to health reasons. It seems like education in recent years around alcohol and its negative health impacts is now having cut-through with our population.
We're pretty familiar with some of the perhaps better-known impacts of drinking, including road accidents, accidental injury, poor mental health, liver damage, alcohol poisoning and of course the hangover. So, how does alcohol relate to cancer? We know now that alcohol has a convincing link to cancers of the mouth, pharynx, larynx, liver, oesophagus, bowel and breast. In Australia, more than 5,000 cancer cases a year are linked to alcohol consumption.
How can you be safer?
Unfortunately, the definitive answer is this: there is no safe limit of alcohol you can drink when it comes to cancer risk. The more alcohol a person consumes over a lifetime, the greater the risk of developing alcohol-related cancers. There aren't any safe types of alcohol to enjoy risk-free either. This is because it's the ethanol – present in all alcohol – which irritates your body's cells and increases the cancer risk.
Drinking behaviour is a personal choice. If you feel you can't give up completely, you could lower the amount you drink and how often. The Australian guidelines to reduce health risks say that adults shouldn't drink more than two standard drinks per day, and never more than four on one single occasion. People under 18 should not drink alcohol at all.
The Cancer Council recommends that it's important to understand what makes for a standard drink. The drinks we pour ourselves, or are served to us, are often a lot more than one standard. Here is what one standard drink looks like, thanks to the Cancer Council. It's less than you might think!


It's not uncommon for people to pair cigarettes with their alcohol. Smoking and drinking together leads to an increased risk of cancers as opposed to when people do one or the other. The risk of mouth and throat cancers can be up to 35x greater for people who smoke and drink heavily. Quitting smoking can reduce your cancer risk.
Where to go for help
You hold the cards to reducing your cancer risk. If you need help with reducing your drinking or smoking, see your GP or try these services:
Alcohol help contacts: https://www.health.gov.au/health-topics/alcohol/alcohol-contacts
Smoking help contacts: https://www.health.gov.au/health-topics/smoking-and-tobacco/smoking-and-tobacco-contacts
Sources:
https://wiki.cancer.org.au/policy/Alcohol/Link_between_alcohol_and_cancer
https://www.aihw.gov.au/getmedia/9b61c842-4a1d-4ee0-a6b0-2a8136b5112c/AODTSFactsheet_Alcohol.pdf.aspx
https://www.aihw.gov.au/getmedia/a9ca9f9d-5263-4389-a4cf-5a6d9af92c96/AODTSFactsheet_YP.pdf.aspx
https://www.aihw.gov.au/getmedia/15db8c15-7062-4cde-bfa4-3c2079f30af3/21028a.pdf.aspx?inline=true
https://www.health.gov.au/health-topics/alcohol/about-alcohol/how-much-alcohol-is-safe-to-drink
https://alcoholthinkagain.com.au/Alcohol-Your-Health/Alcohol-and-Your-Long-Term-Health/Alcohol-and-Cancer
https://www.cancercouncil.com.au/20432/cancer-prevention/alcohol-reduce-risks/alcohol-cancer/alcohol-and-cancer
All information contained in this article is intended for general information purposes only. The information provided should not be relied upon as medical advice and does not supersede or replace a consultation with a suitably qualified Health Care Professional.
Health and wellbeing
programs & support
You Belong to More with CBHS Hospital cover:
Greater choice over your health options including who treats you
Get care at home with Hospital Substitute Treatment program
Free health and wellbeing programs to support your health challenges
Live your healthiest, happiest life with CBHS Extras cover:
Benefits for proactive health checks e.g. bone density tests, eye screenings
Keep up your care with telehealth and digital options
Save on dental and optical with CBHS Choice Network providers