At CBHS we help you manage your health challenges. We believe in offering you the services, support and tools you need to live your best life.
Our Better Living Programs are available to support eligible members towards a healthier lifestyle. Each Better Living Program is subject to its own eligibility criteria.
Contact us for more information and to confirm your eligibility for a program.
The power of community and why resilience should never be part of the mental health conversation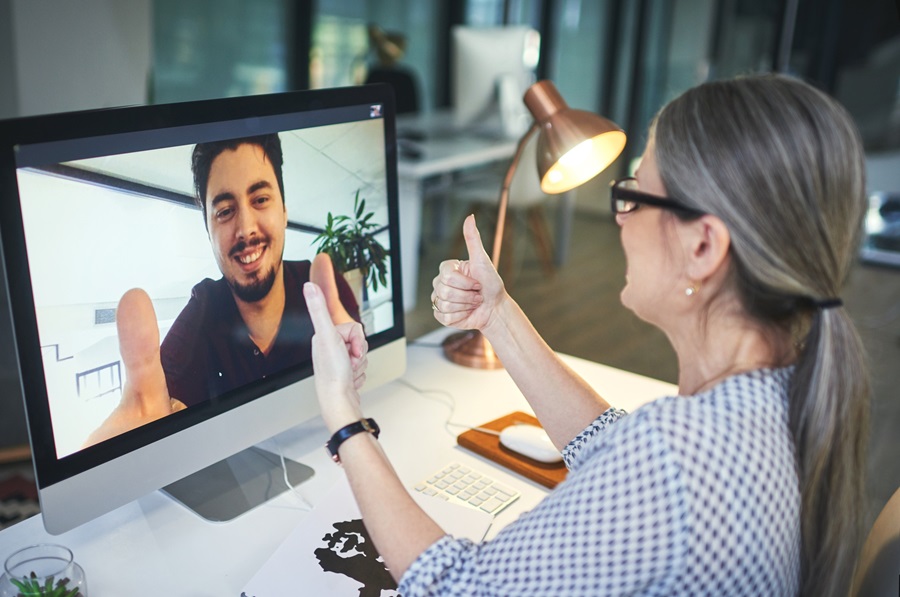 Mental health experts share their views on some burning healthcare questions that have come out of the pandemic.
What's one barrier to mental health care you wish you could eliminate?
We're living through history in the making. However, far from being an exciting time to be alive, for a lot of people, these last couple of years have brought many challenges; anxiety, isolation, depression and a profound loss of hope. Some of us have struggled with changed working conditions while others have suffered relationship breakdowns during lockdown. But there is light at the end of the proverbial tunnel as our experts describe below.

Our partners at Best Doctors spoke with mental health experts on how coming together is the way forward as we emerge from lockdown.
Previous generations have survived WW1, WW2, even pandemics such as the Spanish Flu. How does what we are experiencing today compare to the events of history, and what are some of the possible side effects Australians might face in the days, months and even years ahead?
Dr Aaron Frost:
History can be a good guide for understanding how people cope with situations, but it is important to point to the right historical precedent. I often hear people saying things like "your grandparents coped with two world wars and the blitz, you can handle a few months of Netflix" - which in many ways invalidates the way people are struggling.
However what the blitz and 9-11 and the bushfires all have in common is community trauma. Communities cope better with adverse events than individuals do. After 9-11 there was no increase in the base rate of PTSD. Everyone in New York was traumatised in the same way so there was not the same sense of personal crisis.
The very nature of the pandemic, means people are isolated. As we socially separate from each other, we are losing one of the vital aspects of what makes us human. Margaret Mead, the anthropologist, was asked what is the first sign of civilisation that can be found by archaeologists? Was it a campfire or the wheel or a spear? She said it was the first sign of a healed thigh bone. In the animal kingdom, when an animal breaks its leg it dies. A healed thigh bone shows that someone, or a group of someones, were close enough to that person to tend to their needs for six weeks while they healed.
So, to understand this pandemic in historical context, we have to look at other events that cut us off from each other. The bubonic plague in Justinians Rome or again in middle ages Europe and we've seen that these events are times of great social and personal distress.

Dr Lorelle Drew:
Historically speaking there are similarities when comparing COVID-19 and other worldwide crises including pandemics. However, we now live in a global economy and society with few borders which has made transmission across countries problematic. New restrictions and closed borders with virtually no travel allowed nationally or internationally is an enormous change to our contemporary way of living.
Our generation including doctors and health professionals, has not experienced this sort of worldwide crisis before despite other pandemics and global issues such as acts of terrorism. As a result, there has been rapid change and great uncertainty that is outside our experience.
Possible effects over time of this constant uncertainty include anxiety, feeling uncomfortable and distress. This can affect sleep, eating and our normal routine which is detrimental to our health and wellbeing. Uncertainty makes us look for answers and without clear answers and facts some will turn to conspiracy theories or other less rational and logical ways to understand our circumstances. We will experience losses including deaths, illnesses but also loss of work, money, social connection and a sense of the future. There will be grief as a result of this and each of us will experience this differently.
For some, anxiety and stress will lead to depression, high anxiety and at times suicidal ideas. People going through this will need support and treatment.
For others there will be an increased sense of being in it together and solidarity, sense of community. That will help people cope differently especially with support.

Key take away
The importance of community "Communities cope better with adverse events than individuals do."
As the coronavirus outbreak has shown, life can change very quickly and very unpredictably. Can you share with us some tips on how to cope with uncertainty?
Dr Lorelle Drew:
When there is great uncertainty it is normal to experience anxiety.
There are strategies to cope with anxiety and uncertainty that will help us manage.
It's useful to look at what has helped before at other times of uncertainty and anxiety and use this again. What worked well before? Can these be adapted now if needed?
It can help to try and keep your thinking and ideas flexible and to adapt as needed when change occurs. It can help to try new things such as new hobbies, exercise, connecting with friends differently and engaging in pleasurable activities that engage us in a more focused way. Reaching out and supporting others is also important as it helps us feel connected.
Keep up healthy behaviour if possible, such as exercise, sleep routine, eating well, yoga, relaxation and talking to friends and family.
Anxiety and worry can be useful in some ways to help with problem solving. If worry is not being used to problem solve and instead leads to ruminating anxiety and more uncertainty, then try and manage it differently. Try distraction, acknowledging the worries and looking at them a different way, seek help online, on the phone or via friends or counselling if needed.

Dr Aaron Frost:
It can be easy to get caught in the trap of trying to have a plan A through Z for every eventuality. Trying to do this will lead to neurotic worry, sleepless nights and a disengagement from the things that matter.
What is more helpful is to think through your full range of options, think about your values and what drives your decision-making process, make a decision, and then follow that course, but don't be afraid to re-do that whole process if the situation changes.
Follow-up question, what Government subsidies are available?
Dr Lorelle Drew
MBS funding arrangement with Medicare item numbers specific to telehealth and phone-based appointments were made available in April 2020 and continue currently. These cover appointments with GPs, psychiatrists and psychologists as well as other medical specialists. Previously MBS funding for virtual care was significantly restricted to a few groups such as rural patients.
Beyond Blue, Lifeline and Kids Helpline have received funding to provide phone support to people with COVID-19-related distress or anxiety. There has been increased funding for the helplines and digital toolkits of PANDA and headspace. (Federal funding).
There has been increased State based funding for public mental health services in relation to high risk groups such as returned travellers, homeless population in hotels, healthcare workers, COVID-19 patients at risk of PTSD and depression.
Other insurers such as Workcover, TAC and the DVA have also funded virtual mental health care as well as in person appointments.
Most private health insurers have funded virtual day and group program attendance for their members to allow group therapy that does not require in-person attendance.
Due to coronavirus, Australians needed to use telehealth services as a way of keeping people safe. How have Australians responded to this? Secondly, what is telehealth, how do you access it, and what benefits can it provide?
Dr Amandeep Hansra:
Telehealth is about providing access to healthcare remotely, using technology such as the phone or video conferencing.
This means patients can access their healthcare provider without having to physically see them. This limits the risk of COVID transmission as we are not bringing people in contact with others who may be infectious. Australians have embraced telehealth, with over 16 million telehealth services having been delivered by the end of June 2020. Your healthcare provider should give you the option of receiving care by phone or video if you can't see them in person.
Temporary Medicare funding that came into effect in March means many patients are able to access Medicare rebates for consultations delivered by phone or video. This has helped in so many ways, making sure we are not exposing our vulnerable or elderly patients to unnecessary risks by keeping them at home but still being able to deliver healthcare services to them.
It has so many benefits for patients outside of COVID related issues such as convenience, ability to see your healthcare provider more regularly and limit the need for travel and time away from work etc.
Follow-up question, what is different about delivering mental health care virtually versus in person?
Dr Lorelle Drew:
There are very few differences in my experience and overall Australians have responded positively to virtual delivery of mental health and other health care as have patients I see.
Some aspects have to be kept in mind with telehealth, such as ensuring privacy (who else is in the room?) as well as safety issues as with potential domestic violence or abusive situations.
Generally, most patients find telehealth convenient with reduced travel time, savings with parking and it can be less disruptive if they have children or caring roles. It makes mental health care more accessible. I have seen patients at work, in their cars, walking on their farm and at home. It works well and can help me to see and understand their environment.
There is little to no difference in engaging people and helping them talk and feel comfortable. The screen itself is not a barrier. Patients who have barriers to engaging and talking in healthcare settings will most likely have them in any setting and need help with that if possible.
Age makes no difference either as most people are comfortable enough with technology and the phone can also work well. I've seen teenagers, adults and older adults in their 70s and 80s as well as people with intellectual and other disabilities who have all been very comfortable. As with in-person appointments, some people are seen alone and some with family or carers.
Dr Aaron Frost:
In many ways the question isn't what is different, it is what is the same, and the answer is most things. Therapy is a very conversational tool, and if the telehealth platform is good enough to have a conversation then it's good enough for psychological therapy.
Actually, there can be some advantages, like actually seeing people in their home and getting to know them that little bit better, as well as reducing stress around commuting and parking. There are some trade-offs, sometimes you miss some visual cues, but it is up to the therapist to become a skilled observer in the video conference medium.
What is the downside of resilience and, do pessimists or optimists cope better?
Dr Aaron Frost:
I am very sceptical of the idea of "resilience", despite there being a multi-billion dollar industry pushing it as a panacea for everything. In its purest form, the psychological research on resilience has found that some people cope with crappy situations better than other people, but the important thing to remember is that they are still in a crappy situation. When you are in a crappy situation, it feels bad enough without being told that the only reason you feel lousy is that you lack resilience.
In terms of optimism vs pessimism, the research tells us that optimists tend to be happier, while pessimists tend to have more accurate world views. So, I guess deciding whether to look at the bright side of things depends on whether you want to feel happy or be right.
Can you talk to the benefit of having a good relationship with your GP?
Dr Amandeep Hansra:
We talk a lot about 'Continuity of Care' in medicine and this means having one regular doctor who is overseeing all your health needs. This ensures that you get better health outcomes as things are not being missed or falling through the gaps. It can be tempting to see lots of different doctors or practices for your healthcare needs for convenience reasons but there are issues that can arise with this. It means your medical records are spread out across lots of different practices and no one doctor can see the whole picture. Lots of research shows that having a regular GP or practice improves your health outcomes. Sometimes you may need to see someone else because your GP is not available, but it is always a good idea to try and stick to one doctor for most of your care.
What's one barrier to mental healthcare you wish you could eliminate?
Dr Amandeep Hansra:
Access to health care generally can be difficult in Australia due to a number of reasons, including our dispersed population, cost issues and demand on the system, and mental health care access can be even harder to access. Often people don't recognise that they need help or are embarrassed or afraid to say they need help. Then the issue is navigating the system and trying to find out where to get help. This can be daunting, with so many different services and quite a complex health system. It would be great if people felt like it was easy to access mental healthcare, that it was affordable as well and that there was not stigma associated with it.
Dr Lorelle Drew:
Lack of access to mental healthcare, usually due to poor mental health resources, stigma, cultural issues, financial issues and lack of information as to when and how to get help that's right for them.
Dr Aaron Frost:

Integration between services, when people get worse or don't respond to psychology, they can often benefit from medication or even hospitalisation, and similarly when people get better they don't need the full intensity of services offered at that more acute end of the spectrum. If I could wave my magic wand, there would be far greater integration between the different parts of the mental healthcare system
If you're feeling down or flat, anxious or even a little stressed, you are not alone. The Best Doctors team is here to help. With CBHS Prestige (Gold) cover, you can access the Best Doctors' Mental Health Navigator for fast, confidential support from the comfort of your own home. Their nurses will complete a 'virtual intake' meeting with you, provide a detailed assessment via video link and then recommend follow-up treatment.
For other mental health articles, programs and support available to CBHS members, check out our mental health guide.
All information contained in this article is intended for general information purposes only. The information provided should not be relied upon as medical advice and does not supersede or replace a consultation with a suitably qualified healthcare professional.
Health and wellbeing
programs & support
You Belong to More with CBHS Hospital cover:
Greater choice over your health options including who treats you
Get care at home with Hospital Substitute Treatment program
Free health and wellbeing programs to support your health challenges
Live your healthiest, happiest life with CBHS Extras cover:
Benefits for proactive health checks e.g. bone density tests, eye screenings
Keep up your care with telehealth and digital options
Save on dental and optical with CBHS Choice Network providers